Breathe Calm Balm
FOR ALL SKIN TYPES
CRAFTED WITH ESSENTIAL OILS
VEGAN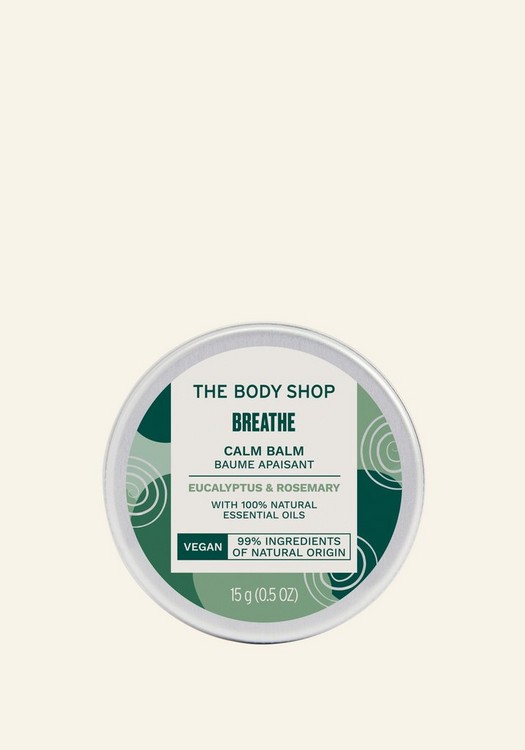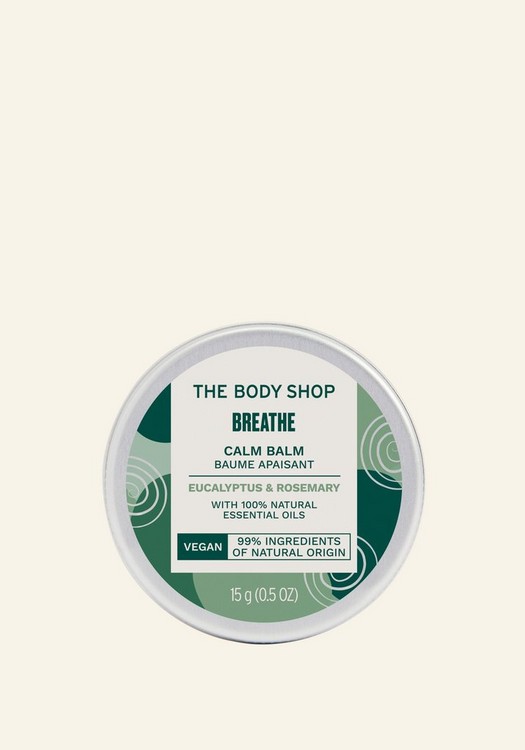 What does it do for you ?
Cramped commute? Long meeting? Looming deadline? Give yourself a moment of much-needed serenity with our on-the-go Breathe Calm Balm.
Just apply to pulse points (or wherever you need it). Now take a deep breath. Our balm has a refreshing and invigorating scent. And helps you take the time to reconnect with yourself and find a moment of mindfulness.
Our vegan balm is made with 100% biodegradable* eucalyptus essential oil from China's Yunnan province, 100% biodegradable* rosemary essential oil from Spain and Community Fair Trade organic olive oil from Italy.
It also comes in a recyclable** aluminium tin, so you and your planet can both catch your breath.
Keep this pocket-sized vibe-saver handy for whenever you need a little moment of calm.
*Ultimately biodegradable according to the OECD 301 guidelines for carbon related substances. **Where local facilities allow.
Pulse point balm
Perfect for all skin types
Help take the time to reconnect with yourself
Help find a moment of mindfulness
Certified by The Vegan Society
Ingredients
BODY CARE
EUCALYPTUS & ROSEMARY
A fresh and invigorating ingredient, eucalyptus is known for its cleansing properties. And mixed with the herbaceous aroma of rosemary, it releases a rejuvenating fragrance to help lift the weight of foggy minds. Our Breathe range is enriched with 100% natural eucalyptus and rosemary essential oils and its purifying notes help reconnect the mind and body.
Discover Breathe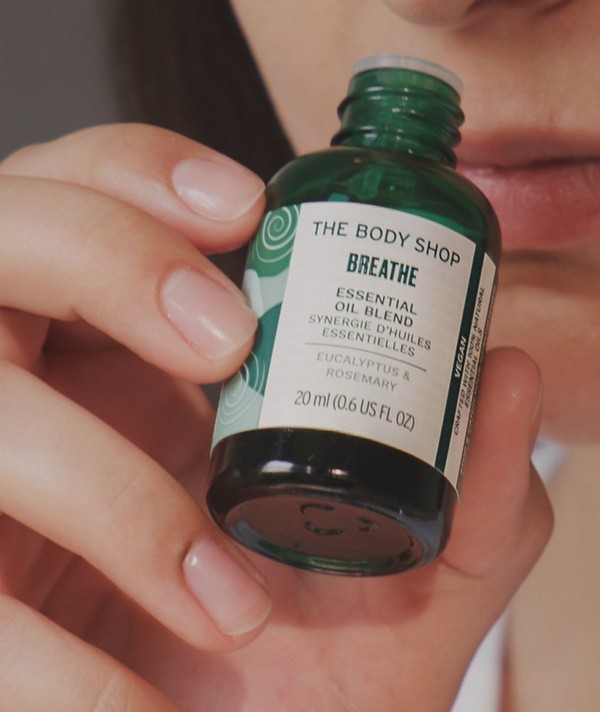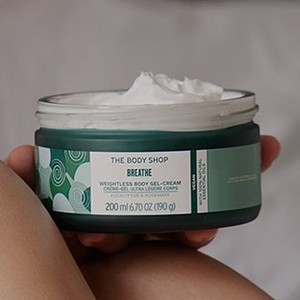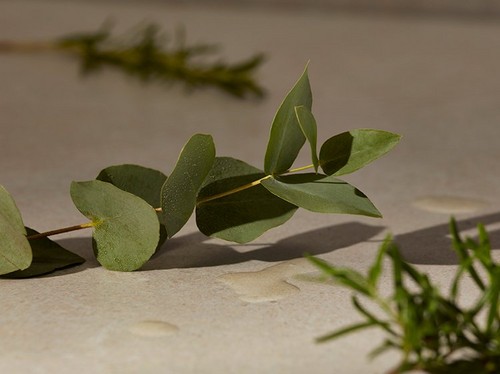 We use eucalyptus from plantations in China's Yunnan province that support smallholder producers. And organic rosemary from a family-owned cultivator in Spain.
28
---
---
---
Nice scent
Breathe Calm Balm
MarieinWA
Time using product:
1 month
Received Free Product:
No
It has a wonderful scent. I don't usually apply it to my skin, just open and take a deep breath.
---
Addicted
Breathe Calm Balm
Pj99
Time using product:
1 week
The smell is absolutely lovely. I apply on my pulse points in the morning for a great start to my day
---
The good stuff
Breathe Calm Balm
Peakypoddy
Time using product:
1 week
Received Free Product:
Yes
Posted date:
September 2022
---