Olive Shower Gel
For all skin types
Gentle cleansing
Vegetarian
20% off Bath, Body & Haircare. Use code: FESTIVE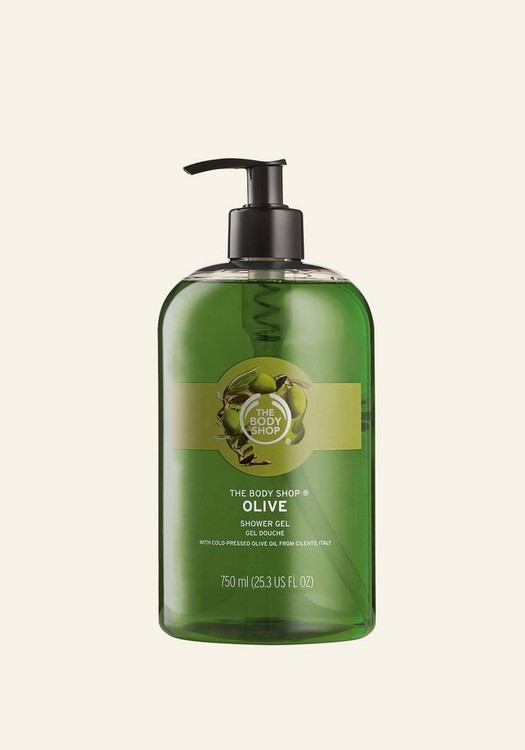 "This olive shower gel is just lovely. It leaves your skin feeling soft and smooth"
What does it do for you ?
Transport your body to the Mediterrean for a freshly-scented, invigorating wake-up shower with our Olive Shower Gel, where skin is left feeling naturally cleansed and seductively soft.
If getting started in the morning feels like hard work, just whisk yourself off to the rolling hills of Italy and breathe in the olive groves. When you hop into the shower with The Body Shop Olive Shower Gel your nose will help you get there. Infused with Community Fair Trade organic olive oil from Italy, every refreshing squirt helps you come to life with a huge Italian-vibes smile. And we think that's a rather inspiring way to start the day. Whatever challenge the day holds can wait until after your body and your mind have had a precious moment together to enjoy all that nature gifts us in the way of olive oil shower gel.
The Body Shop shower gels are much more than just a quick wash-and-go, with naturally inspired ingredients and sensuous scents, you can start or end the day in whatever good mood you choose.
Enriched with Community Fair Trade organic olive oil from Italy
Say 'buongiorno' to a refreshing shower gel
Nose-perking fresh Mediterranean fragrance
Cleanses skin with a naturally rich lather
Ingredients
Community Fair Trade organic olive oil
Liquid gold for your skin (and your salad)
Just ask our friends in the Mediterranean about olive oil – this skin-softener's been used for thousands of years to take care of skin. It's one of the reasons it's known as the 'liquid gold' of the Med.
The olives that make the oil in our products are indigenous to the Cilento National Park in Campania, Italy. The farmers employed by our Community Fair Trade partners, Nuovo Cilento Cooperative, hand-harvest the olives using traditional techniques that are handed down to younger generations.
The olives are then cold-pressed to extract high-quality oil. The method is organic, and no pesticides are used. The olive husks are even reused as fertiliser, returning nutrients to the soil of the groves.
Discover the Olive range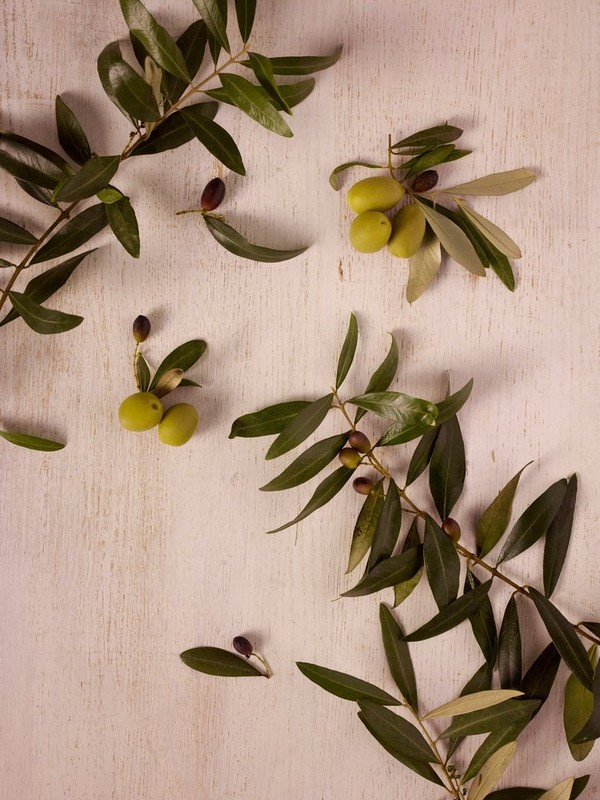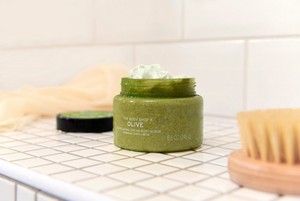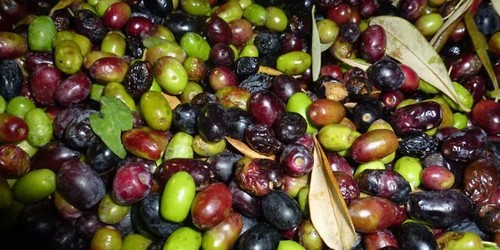 We've worked with Nuovo Cilento Cooperative since 2000. The partnership has a positive impact on job opportunities in this rural area, where there's a risk of unemployment and migration.
490
---
---
---
Beautiful
Olive Shower Gel
Pickwick
Received Free Product:
No
This olive shower gel is just lovely. It leaves your skin feeling soft and smooth
---
My favourite shower Gel
Olive Shower Gel
Agi21
Posted date:
February 2020
Olive Shower Gel is my favourite shower gel. Gentle for the skin, amazing, refreshing scent. Great quality
---
Freshen up
Olive Shower Gel
Olive shower gel is awesome, leaves your skin soft and clean with a gentle refreshing fragrance.
---
8 questions and 30 answers
---
I couldn't find the White Musk Shower Gel on your site. Is it no longer being made? I've been using the White Musk Body Lotion for over 20 years and still love it. Please don't ever discontinue the White Musk Body Lotion. Thank you.

1 answer
What's the ph?

1 answer
Have you stopped making the almond body wash or am I just overlooking it?

1 answer