Olive Exfoliating Cream Body Scrub
For dull skin
Green scent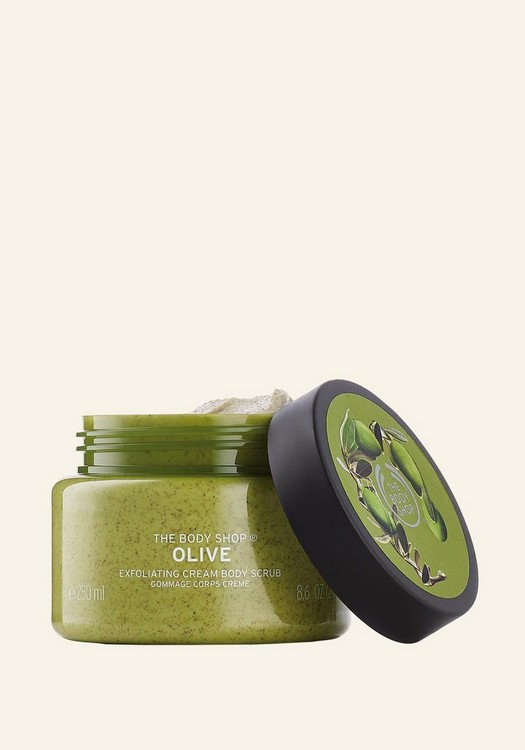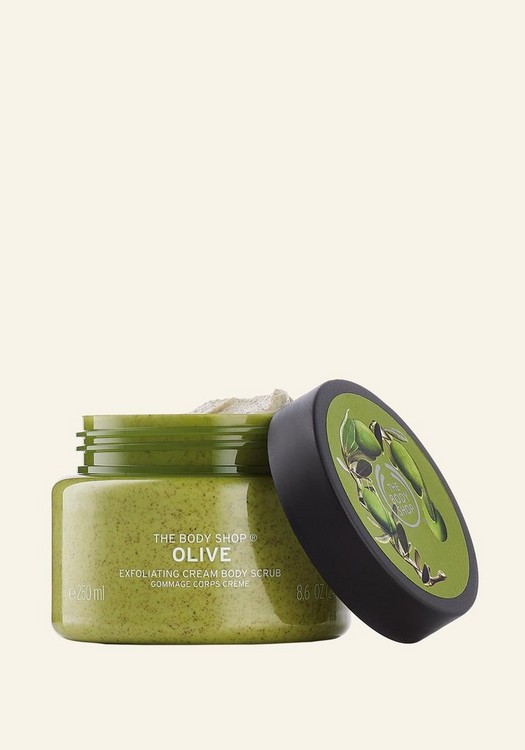 What does it do for you ?
Buff yourself beautiful with this Mediterranean-inspired body scrub, the Olive Exfoliating Cream Body Scrub. Blend with water and work the moisturizing, creamy scrub over your body in circular motions to reveal fresh, radiant, silky-smooth skin.
Ingredients
Community Fair Trade organic olive oil
Liquid gold for your skin (and your salad)
Just ask our friends in the Mediterranean about olive oil – this skin-softener's been used for thousands of years to take care of skin. It's one of the reasons it's known as the 'liquid gold' of the Med.
The olives that make the oil in our products are indigenous to the Cilento National Park in Campania, Italy. The farmers employed by our Community Fair Trade partners, Nuovo Cilento Cooperative, hand-harvest the olives using traditional techniques that are handed down to younger generations.
The olives are then cold-pressed to extract high-quality oil. The method is organic, and no pesticides are used. The olive husks are even reused as fertiliser, returning nutrients to the soil of the groves.
Discover the Olive range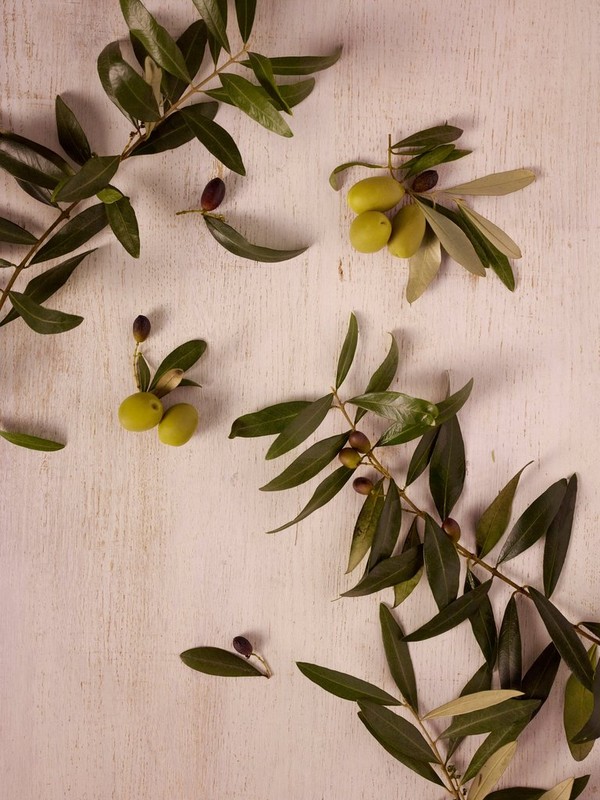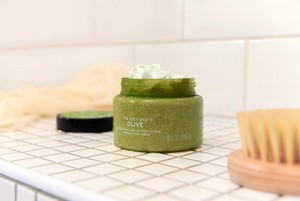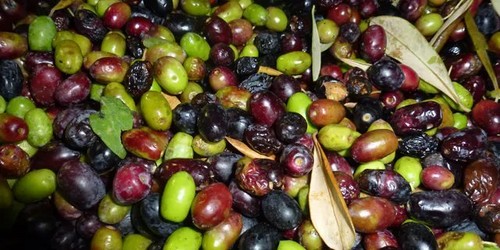 We've worked with Nuovo Cilento Cooperative since 2000. The partnership has a positive impact on job opportunities in this rural area, where there's a risk of unemployment and migration.
20
---
---
---
Using 40 years
Olive Exfoliating Cream Body Scrub
I have been using this scrub for about 40 years. I use it everyday along with olive butter. These products are they only thing that prevents dry patches during winter.
Was this helpful?
1 of 4 found this review helpful
---
More moisturizer than scrub
Olive Exfoliating Cream Body Scrub
I have been looking for a replacement for DHC Olive Corn Scrub since they discontinued it last May. The BS Olive Exfoliating Scrub is the 10th replacement scrub I've tried. It works better than the last nine, but not quite to the level of DHC. Too much moisturizing component and not enough scrub beads, though the beads are the a good size. My skin is well hydrated, but not buffed. It also is quite expensive per use and I needed to use a lot more than my previous to cover my entire body. I have very dry skin and need to exfoliate often and I used up the entire product in 10 days. It's not economical, but if I can't find something better, I will return to it. It's a better product than many other scrubs.
Was this helpful?
1 of 3 found this review helpful
---
Wonderful
Olive Exfoliating Cream Body Scrub
I buy this in a smaller size because I wanted to try it first. Its definitely smells really good and makes my skin more softer. I like how the smell isn't too strong yet it's there.
Was this helpful?
0 of 0 found this review helpful
---
4 questions and 4 answers
---
What are the scrubbers made of?

0 answer
Reformulation?

1 answer