Breathe Whisked Body Polish
FOR ALL SKIN TYPES

CRAFTED WITH ESSENTIAL OILS

VEGAN
FOR ALL SKIN TYPES
CRAFTED WITH ESSENTIAL OILS
VEGAN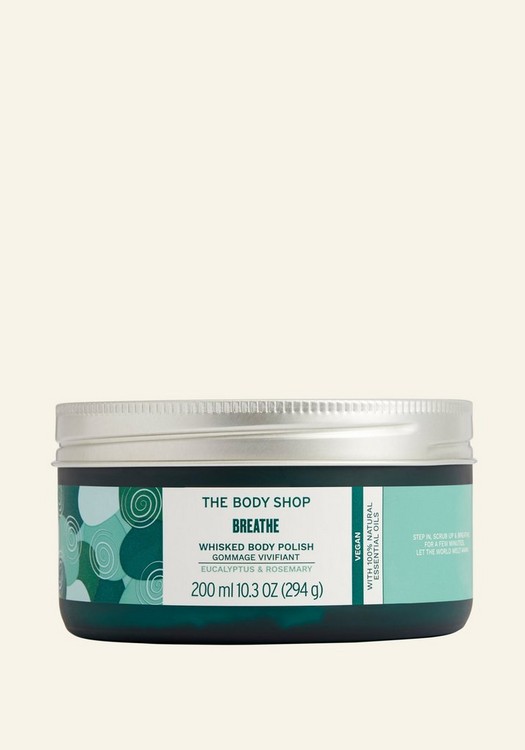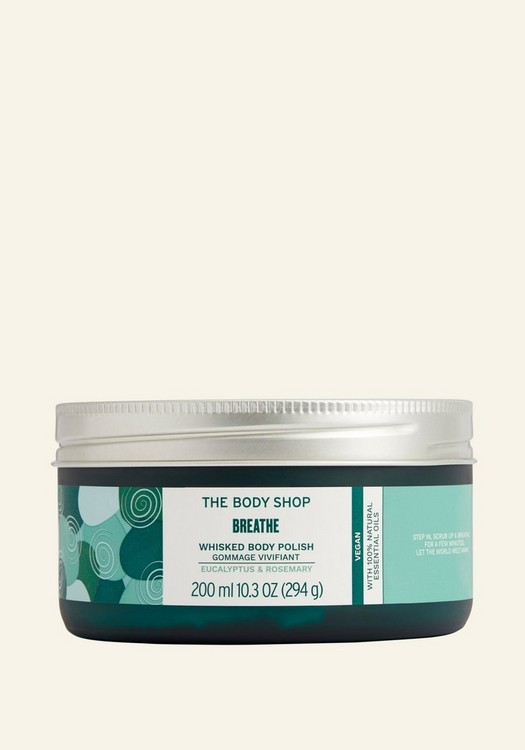 What does it do for you ?
Ingredients
Offers & Promotions
Shipping and Returns
Payment Methods
Breathe Whisked Body Polish
BODY CARE
EUCALYPTUS & ROSEMARY
A fresh and invigorating ingredient, eucalyptus is known for its cleansing properties. And mixed with the herbaceous aroma of rosemary, it releases a rejuvenating fragrance to help lift the weight of foggy minds. Our Breathe range is enriched with 100% natural eucalyptus and rosemary essential oils and its purifying notes help reconnect the mind and body.
Discover Breathe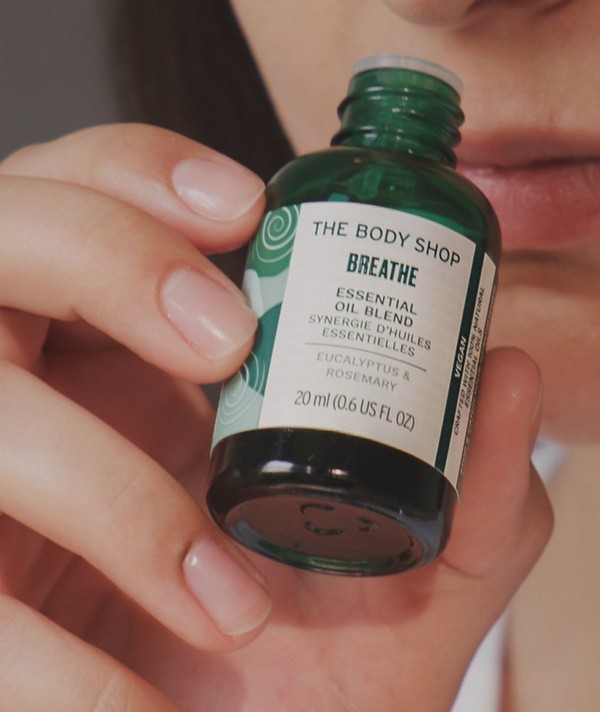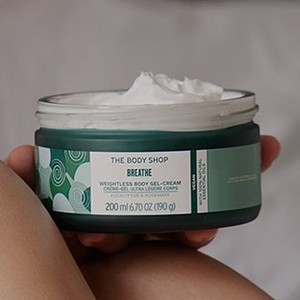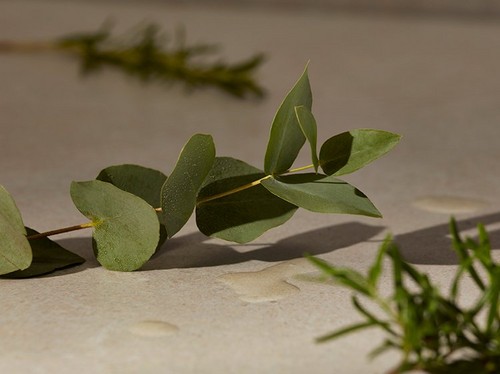 We use eucalyptus from plantations in China's Yunnan province that support smallholder producers. And organic rosemary from a family-owned cultivator in Spain.
33
---
---
---
Smells wonderful.
Breathe Whisked Body Polish
KP in AZ
Time using product:
1 week
Received Free Product:
No
Posted date:
December 2022
Smells amazingand has a nice, creamy texture. It's not greasy or oily so it won't make your shower slippery. It does contain olive oil so it is mildly moisturizing. The only complaint is it's not quite scrubby enough, and as other reviewers noted, it stings a little on broken skin. Not a deal breaker though.
---
Leaves skin very smooth
Breathe Whisked Body Polish
Georgiam140
Time using product:
1 month
Lovely gel consistency so isn't too thick when applying. Strong smell and leaves skin feeling smooth
---
A luxury spa product, at home
Breathe Whisked Body Polish
Zibby
Time using product:
1+ month(s)
Received Free Product:
Yes
This is a beautiful exfoliating treatment and reminds me of the kind of thing you would be treated to at a spa. The scent is GORGEOUS, luxurious, and very uplifting! I've enjoyed using it weekly and have seen a noticeable difference in the texture of my skin, which is a lot softer and smoother now :) If I had to give one criticism, and this is probably my fault as I used it following shaving my legs, but I found it stung a little. After checking the ingredients I noticed it has sea salt as one of the top ingredients! I would therefore recommend to use it prior to shaving, or not at the same time.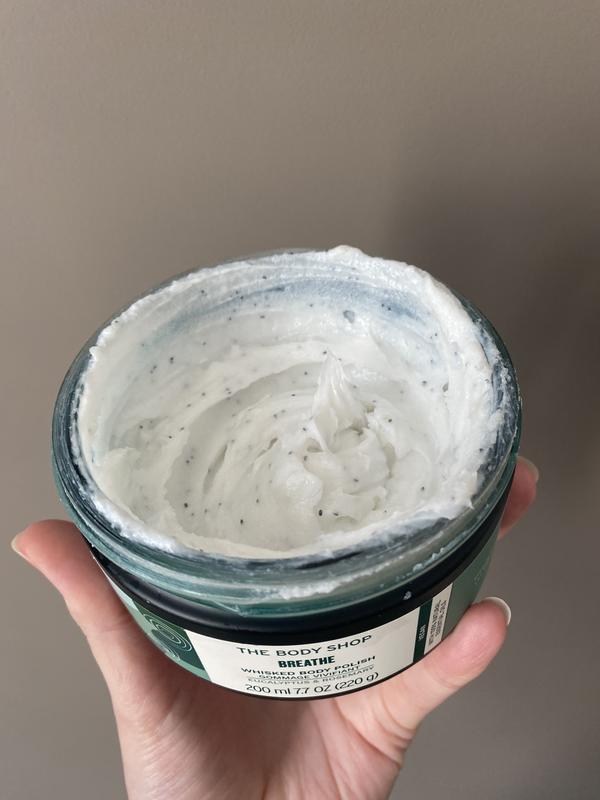 ---