Breathe Weightless Body Gel-Cream
FOR ALL SKIN TYPES
CRAFTED WITH ESSENTIAL OILS
VEGAN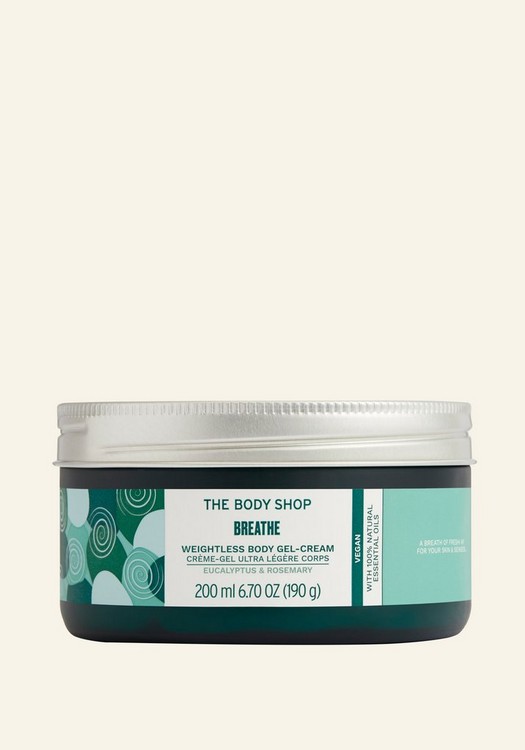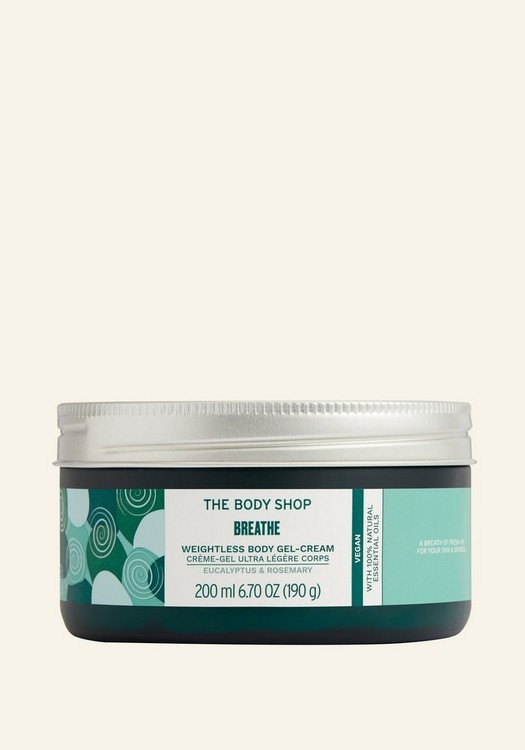 What does it do for you ?
Our Breathe Weightless Body Gel-Cream is a breath of fresh air for your skin and your senses.
This non-sticky, non-greasy moisturizer has a weightless texture and an invigorating scent that leaves you feeling refreshed. It's also fast-absorbing and leaves skin feeling softer, smoother and nourished with moisture.
Our vegan gel-cream is made with 100% biodegradable* eucalyptus essential oil from China's Yunnan province, 100% biodegradable* rosemary essential oil from Spain and Community Fair Trade organic olive oil from Italy.
It also comes in a recyclable** jar containing recycled glass and an aluminium lid, so you and your planet can both catch your breath.
Slather that body sparingly or generously. It sinks into skin like a dream and helps you find that time to reconnect with yourself.
*Ultimately biodegradable according to the OECD 301 guidelines for carbon related substances. **Where local facilities allow.
Body moisturizer
Perfect for all skin types
Leave skin feeling nourished with moisture
Help take the time to reconnect with yourself
Certified by The Vegan Society
Ingredients
Breathe Weightless Body Gel-Cream
BODY CARE
EUCALYPTUS & ROSEMARY
A fresh and invigorating ingredient, eucalyptus is known for its cleansing properties. And mixed with the herbaceous aroma of rosemary, it releases a rejuvenating fragrance to help lift the weight of foggy minds. Our Breathe range is enriched with 100% natural eucalyptus and rosemary essential oils and its purifying notes help reconnect the mind and body.
Discover Breathe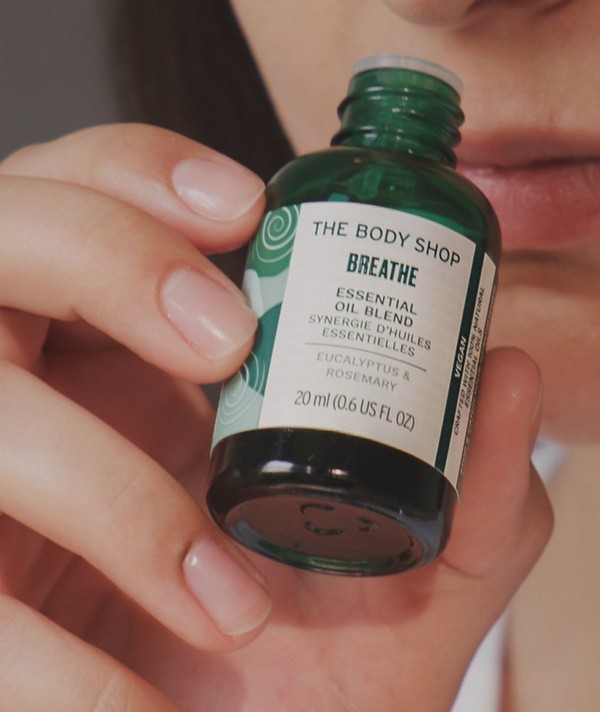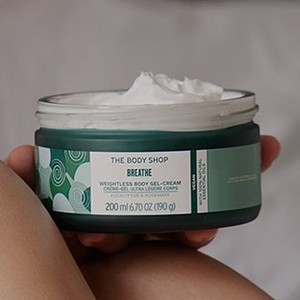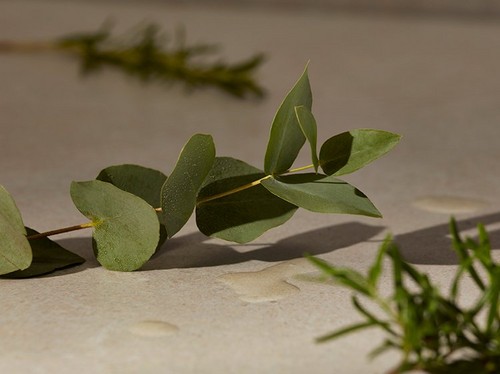 We use eucalyptus from plantations in China's Yunnan province that support smallholder producers. And organic rosemary from a family-owned cultivator in Spain.
21
---
---
---
Wonderful!
Breathe Weightless Body Gel-Cream
KThomas0
Time using product:
1+ month(s)
Received Free Product:
No
Posted date:
September 2022
Love this body gel. The scent is so relaxing and it leaves my skin smooth and feeling fresh with no greasiness!
---
Gorgeous moisturiser
Breathe Weightless Body Gel-Cream
SarahC0904
Time using product:
1 month
This moisturiser is sublime! Its easy to apply, non sticky and smells so good. Perfect for really dry skin.
---
Fantastic!
Breathe Weightless Body Gel-Cream
gleona
Time using product:
1+ month(s)
Received Free Product:
No
I absolutely love this product. The scent is light, natural and really has that "breath" element to it. Love the consistency. Love the way it absorbs into the skin. Love that it's vegan. And I love the packaging and the fact that it's all recyclable. Please make this scent in the home range (diffuser, candle).
---