Breathe Weightless Body Gel-Cream
FOR ALL SKIN TYPES
CRAFTED WITH ESSENTIAL OILS
VEGAN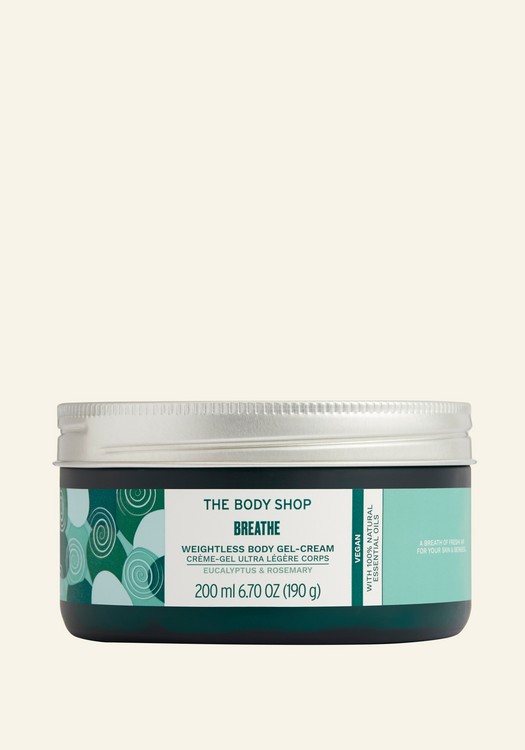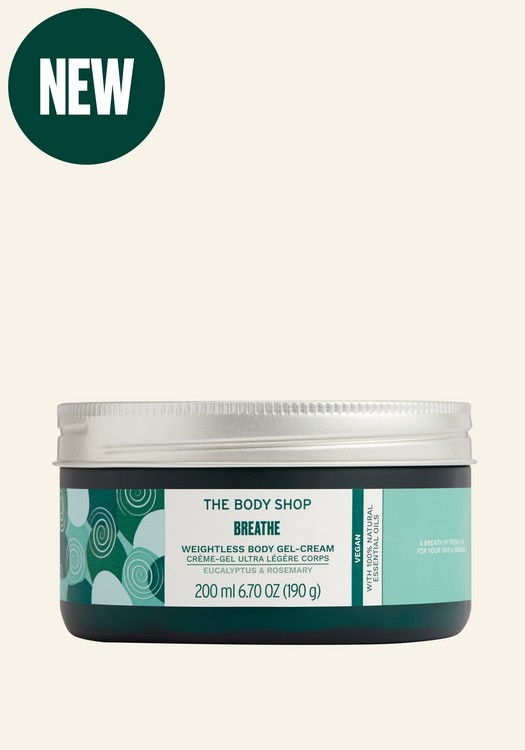 What does it do for you ?
Our Breathe Weightless Body Gel-Cream is a breath of fresh air for your skin and your senses.
This non-sticky, non-greasy moisturizer has a weightless texture and an invigorating scent that leaves you feeling refreshed. It's also fast-absorbing and leaves skin feeling softer, smoother and nourished with moisture.
Our vegan gel-cream is made with 100% biodegradable* eucalyptus essential oil from China's Yunnan province, 100% biodegradable* rosemary essential oil from Spain and Community Fair Trade organic olive oil from Italy.
It also comes in a recyclable** jar containing recycled glass and an aluminium lid, so you and your planet can both catch your breath.
Slather that body sparingly or generously. It sinks into skin like a dream and helps you find that time to reconnect with yourself.
*Ultimately biodegradable according to the OECD 301 guidelines for carbon related substances. **Where local facilities allow.
Body moisturizer
Perfect for all skin types
Leave skin feeling nourished with moisture
Help take the time to reconnect with yourself
Certified by The Vegan Society
Ingredients
Breathe Weightless Body Gel-Cream
BODY CARE
EUCALYPTUS & ROSEMARY
A fresh and invigorating ingredient, eucalyptus is known for its cleansing properties. And mixed with the herbaceous aroma of rosemary, it releases a rejuvenating fragrance to help lift the weight of foggy minds. Our Breathe range is enriched with 100% natural eucalyptus and rosemary essential oils and its purifying notes help reconnect the mind and body.
Discover Breathe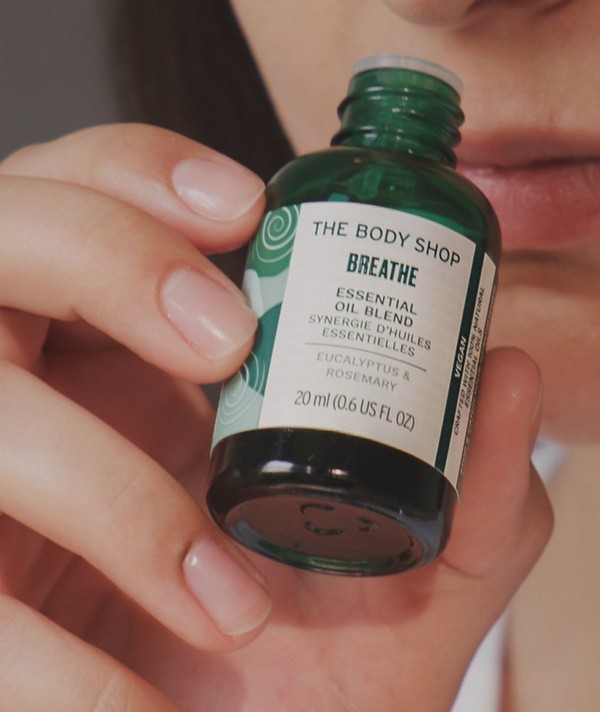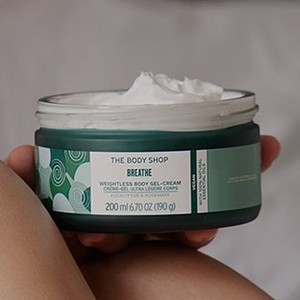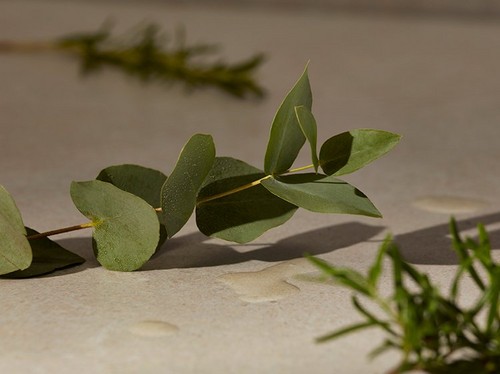 We use eucalyptus from plantations in China's Yunnan province that support smallholder producers. And organic rosemary from a family-owned cultivator in Spain.
15
---
---
---
Nice scent and consistency
Breathe Weightless Body Gel-Cream
Little Miss Julia
Time using product:
1 week
Really love the scent and it moisturizes well. Still not quite the favorite as the Hawaiian Kukui or Japanese Camilla creams which were sadly discontinued. I really appreciate the glass jar and metal lid over a plastic container though since those materials are truly recyclable indefinitely and won't degrade. Next hopefully we will get refill stations and empty container trade-in for the stores in my area.
Was this helpful?
0 of 0 found this review helpful
---
Very disappointed
Breathe Weightless Body Gel-Cream
Disappointed. A lot. Piercing scent that needs to be slightly diluted. Is there a way to dilute this? Not very moisturizing. Not going to buy this again.
Was this helpful?
0 of 0 found this review helpful
---
Breathe!
Breathe Weightless Body Gel-Cream
Saichee
Time using product:
1 week
Perfect weightless body gel- cream! It glides to your skin and instantly smooth skin. The scent is so good and not too overpowering. I plan on getting more with different scent.
Was this helpful?
0 of 0 found this review helpful
---