Coconut Body Butter
For very dry skin
96hr moisture
Vegan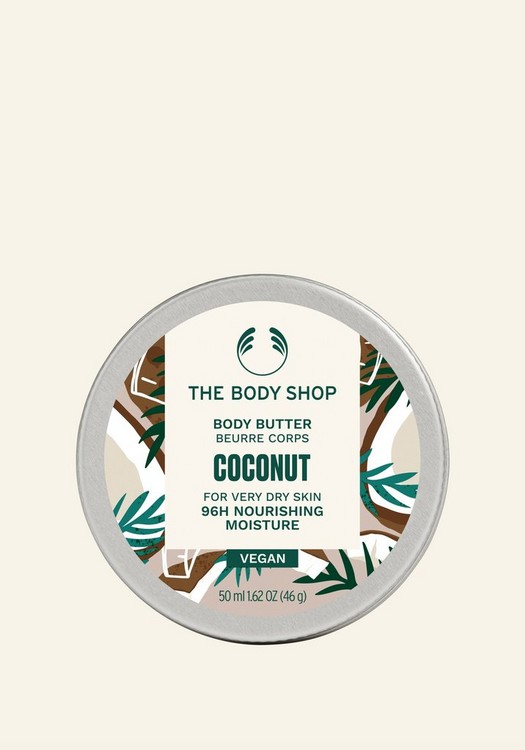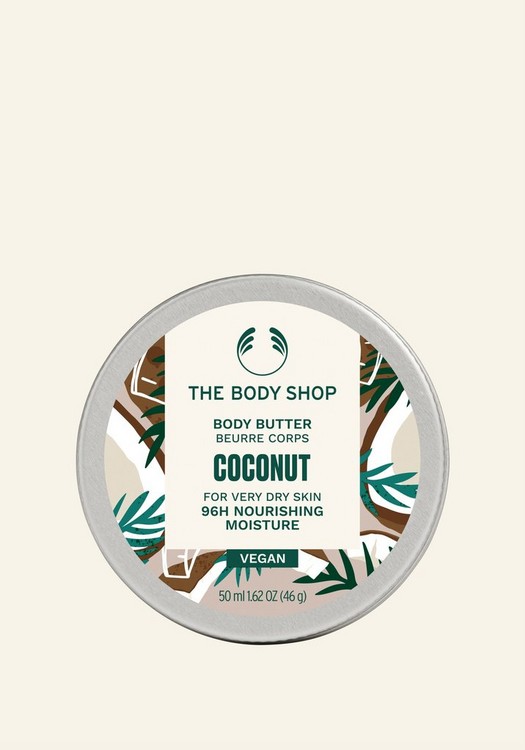 What does it do for you ?
Discover the benefits of coconut oil for dry skin with our best ever Coconut Body Butter.

Now made with ingredients of natural origin, including Community Fair Trade organic virgin coconut oil from Samoa, handcrafted Community Fair Trade shea butter from Ghana and Community Fair Trade organic babassu oil from Brazil, our body moisturizer leaves seriously dry skin feeling softer, smoother and intensely nourished with 96hr moisture. It even gives you a natural-looking glow.

This intensely creamy Coconut Body Butter comes in recyclable packaging* made with an aluminium lid and 100% recycled plastic tub, including Community Fair Trade recycled plastic from India. This means you can love your planet every time you love that beautiful body.

Slather on our non-sticky, non-greasy moisturizer sparingly or generously. Seriously. Loving yourself never felt this good.

*Where local facilities allow.
Body moisturizer
Perfect for very dry skin
Nourish and protect skin with 96hr moisture*
Smell creamy
Made with ingredients of natural origin
Registered by The Vegan Society
Dermatologically tested
*based on clinical testing on 21 subjects.
Ingredients
Fair Trade organic virgin coconut oil
A legendary moisturiser for dry skin
Coconut oil has always been a bit of a wonder oil, and has been moisturising skin, hair and bodies forever.
Our coconuts come from the shores of Samoa. Coconut harvesting is a family business here, involving multiple generations. It helps everyone benefit from the island's resources, following the island's ethos of Fa'a Samoa – 'The Samoan Way'.
Coconuts are gathered up, hand-cracked, pressed and filtered to release pure, high-quality oil.
Each coconut is picked for its 'good smile' – meaning, our local experts can tell from the look of the shell whether it's good quality and ready to harvest. They're grown and wild-harvested without chemicals, so we can guarantee the oil is organic.
Read more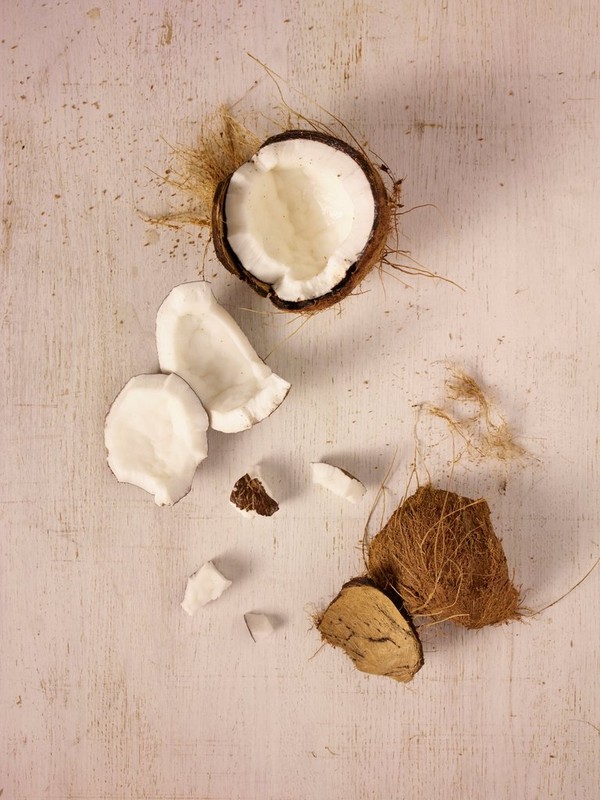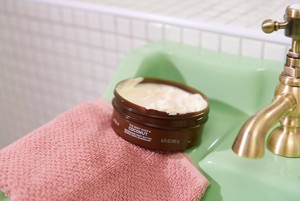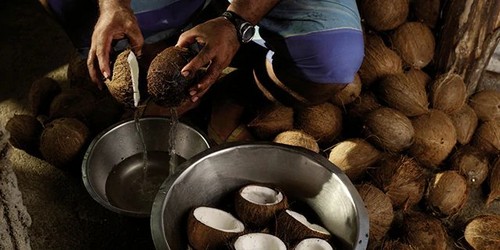 Our Community Fair Trade supplier, Women in Business Development Inc., help families to create a sustainable income by using Samoa's rich natural resources. They've won awards and gained global recognition for their brilliant work.
628
---
---
---
Bring back the old formula!!!!
Coconut Body Butter
Trish2022
Time using product:
1+ year(s)
Received Free Product:
No
The body shop body butter was my go to, but since they changed the formula, I no longer purchase it. Sad, really miss the quality of the old body butter.
Was this helpful?
0 of 0 found this review helpful
---
Creamy, delicious and so hydrating
Coconut Body Butter
I love this product! So nourishing and hydrating with the perfect summer scent
Was this helpful?
29 of 52 found this review helpful
---
Disappointing now they've changed the formula
Coconut Body Butter
EDB15
Time using product:
1+ year(s)
Received Free Product:
No
This body butter used to be incredible. The formula was perfect and it was so hydrating, but most importantly the smell was HEAVENLY! You used to carry the lovely coconut scent with you wherever you went; sometimes random people would walk past me in the street and I could tell they were wearing it. I popped into my local shop recently to pick up a new tub and I was so disappointed to find that not only had the packaging changed (it was way better before), the formula is also different. It doesn't have a very strong coconut smell anymore – that was the only thing making me spend so much on it. I don't think I'll be buying again unfortunately, it does hydrate your skin well but without the scent it just isn't the same…
Was this helpful?
0 of 0 found this review helpful
---
11 questions and 4 answers
---
Why change the formulation of the coconut body butter? Seriously, the texture, scent and absorption of the original version was really GREAT. I used it for years. I'm really disappointed with the new version and am looking at other brands now :(

1 answer
Will you please listen to your large customer base and bring back the old formula? This new one is sticky, not moisturizing enough and does not have the amazing coconut smell the old one had.

2 answer
The previous version of your butters say they are vegan. Why was this change made if the original says it's vegan. I've been using your products for over 20 years but you're going to lose me. Please explain.

1 answer