Cactus Long Handle Body Brush
For dry skin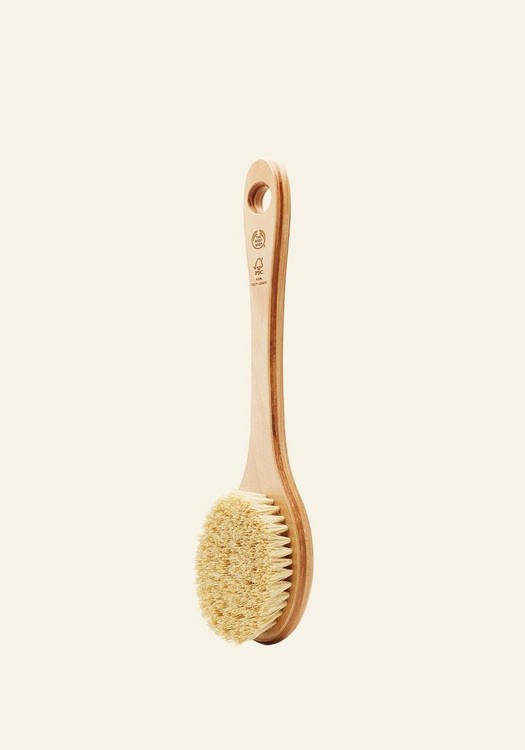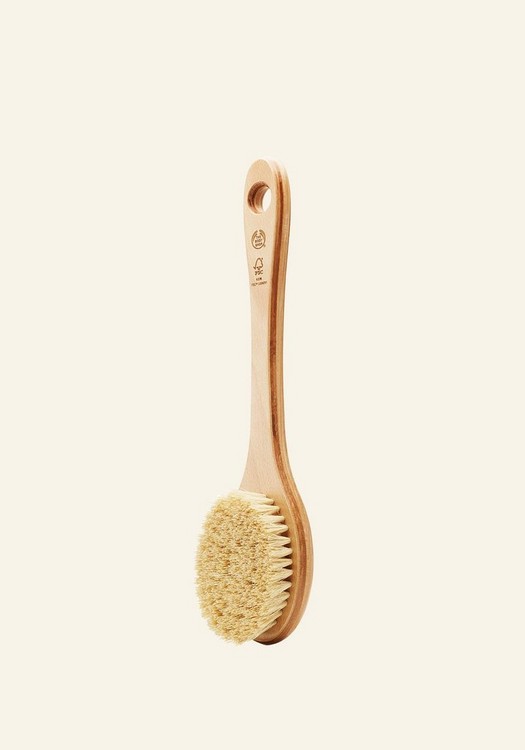 What does it do for you ?
Target those hard to reach areas with the help of our Cactus Long Handle Brush. Wonderful for dry skin brushing, or for use in the shower with your favorite body wash.
Body exfoliating brush
Try with one of our selection of body washes
For dry body brushing and exfoliation
Helps to stimulate skin microcirculation
Use as part of your body care routine
Ideal for regular exfoliation
Ingredients
70
---
---
---
Excellent quality
Cactus Long Handle Body Brush
Berrylicious4u
Posted date:
October 2020
I purchased this brush 10 years ago and I still have it, and I still use it! Yes! You read it right! It is one of the best brushes in the market. If you take proper care of it, it should last for years or decades! I am about to purchase a new one and hopefully the quality and manufacturing hasnt changed. But if I notice any difference, I will write a new review.
Was this helpful?
0 of 1 found this review helpful
---
Excellent Body Brush
Cactus Long Handle Body Brush
Cocoa37
Time using product:
1+ month(s)
Posted date:
October 2020
I have never been a fan of body brushes. However, after purchasing a body scrub from The Body Shop, I realized to get maximum benefit of the scrub, a body brush should be used. In addition, there have been a few times when I've showered and have ran my fingernails up my legs for scrubbing and dirt is still present (though I know that I've showered well). I came to realize that this is a sign that exfoliation is truly needed at least 2-3 times per week. I decided to invest in this body brush and it absolutely did NOT disappoint. I've used the brush dry and wet on my entire body. Pair use with the body scrub, your skin will feel very clean, and very smooth, and nicely scented. I am a total believer in body brushes and body scrubs now and believe everyone should be using these products at least 2-3 times per week.
Was this helpful?
0 of 0 found this review helpful
---
Great investment into healthier looking skin
Cactus Long Handle Body Brush
Lolaaloe
Posted date:
September 2020
I have heard about body brushes for a while now and was skeptical at what exactly their purpose is. When I purchased one from the Body Shop, I was amazed with quality of the bristles. Though couple bristles fell off but I think it is only natural. I used the brush on dry body and followed how to use it properly to give the skin the glow and firm it. I especially use it prior shaving my legs as it removes dead skin and makes it much easier to shave. But after couple weeks of using it, about 1-2 times a week, I noticed my skin feeling more plump and firm!
Was this helpful?
1 of 4 found this review helpful
---
14 questions and 25 answers
---
Where is this made?

1 answer
Will TBS bring back the classic Bath Brush?

1 answer
What are the bristles made from? It's literally called a "cactus" brush, yet, this question was answered in this thread as bamboo. Clarify?

1 answer