Sleep Calming Pillow Mist
FOR ALL SKIN TYPES

WITH 100% NATURAL ESSENTIAL OILS

VEGAN
FOR ALL SKIN TYPES
WITH 100% NATURAL ESSENTIAL OILS
VEGAN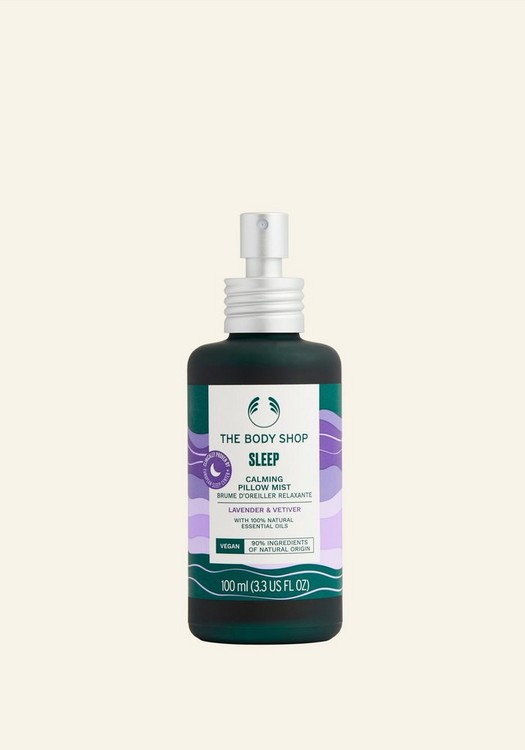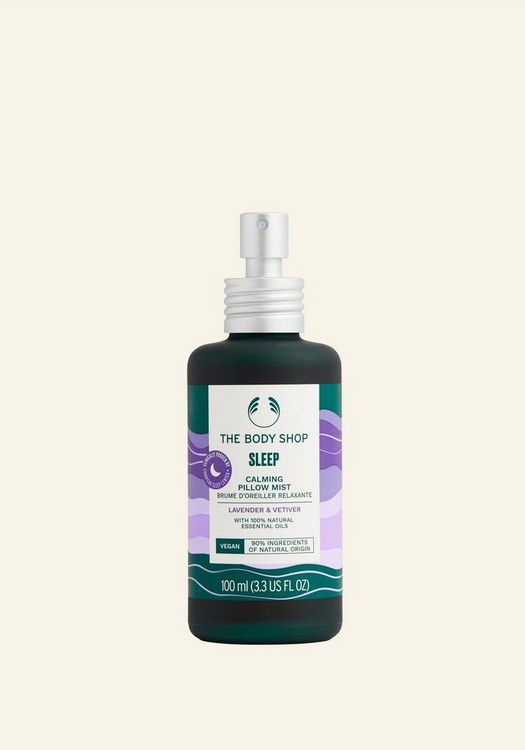 What does it do for you ?
Before you get tucked in and wind down for some shuteye, don't forget to spritz your bed with our Sleep Calming Pillow Mist.
It has a floral, aromatic, long-lasting scent that helps create a calm atmosphere and helps your switch off before bedtime. And if you use it as part of our 4-step bedtime routine*, it helps you hit the pillow faster and improves sleep quality, so you can wake stronger.
This vegan mist is made with 90% ingredients of natural origin, including 100% natural and biodegradable** lavender essential oil from France, 100% natural and biodegradable** vetiver essential oil from Madagascar and Community Fair Trade organic olive oil from Italy.
It also comes in a recyclable*** bottle containing recycled glass, so you can love your beauty sleep and your beautiful planet.
Spritz, recharge and rise. Because tomorrow needs fresh eyes.
*Proven 4-step bedtime routine to help fall asleep faster and improve sleep quality. Lather up with the Hair & Body Wash. Massage in our Body Cream. Spritz the Pillow Mist. Apply the Essential Oil Blend to pulse points. **Ultimately biodegradable according to the OECD 301 guidelines for carbon related substances. ***Not including pump and lid. Where local facilities allow.
Calm-scented bed and pillow mist
Help create calm and switch off before bedtime
Help fall asleep faster and improve sleep quality*
Clinically proven by the European Sleep Centre
90% ingredients of natural origin
Certified by The Vegan Society
Ingredients