Boost Uplifting Hair & Body Wash
FOR ALL SKIN TYPES

WITH 100% NATURAL ESSENTIAL OILS

VEGAN
FOR ALL SKIN TYPES
WITH 100% NATURAL ESSENTIAL OILS
VEGAN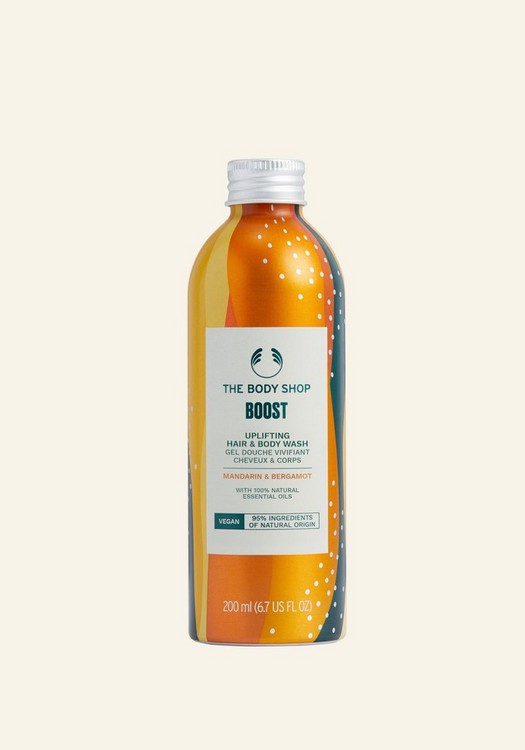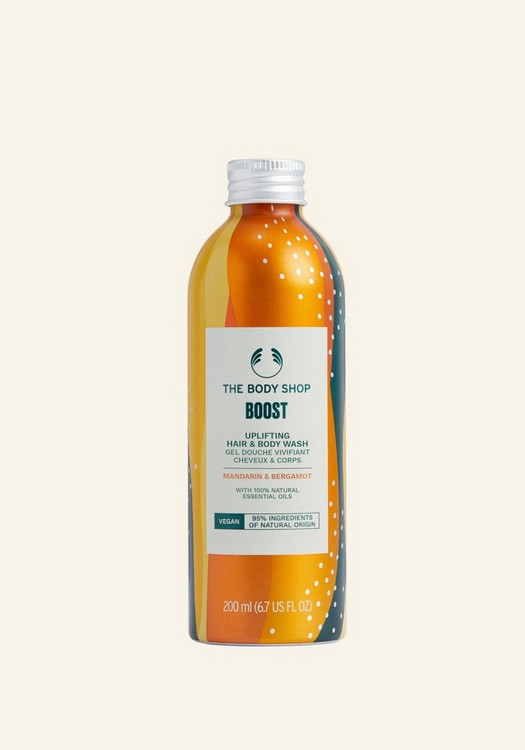 What does it do for you ?
Put a spring in your step and start your mornings with a little more 'oomph' with our Boost Uplifting Hair & Body Wash.
Simply squeeze out a dollop and lather up to leave your skin feeling happy and refreshed. Its scent also helps you feel recharged and awake after your morning shower. And leaves your barnet and birthday suit smelling upliftingly sunny, zesty and citrusy (even in winter!).
This vegan, vibe-boosting cleanser is made with 95% ingredients of natural origin, including 100% natural and biodegradable* mandarin and bergamot essential oils and Community Fair Trade organic olive oil from Italy.
It also comes in a recyclable** aluminium bottle, so you send your planet some of those good vibes too.
So, what are you waiting for? Towel dry, get out there and radiate that positive energy.
*Ultimately biodegradable according to the OECD 301 guidelines for carbon related substances. **Where local facilities allow.
Hair and body cleanser
Perfect for all skin and hair types
Leave skin feeling happy and refreshed
Citrusy scent leaves you feeling recharged
95% ingredients of natural origin
Certified by The Vegan Society
You can collect a free reusable pump in your nearest The Body Shop store by showing your order receipt.
Ingredients