Ginger Hair & Scalp Scrub
FOR DRY, FLAKY SCALP
GENTLY RELIEVING
VEGAN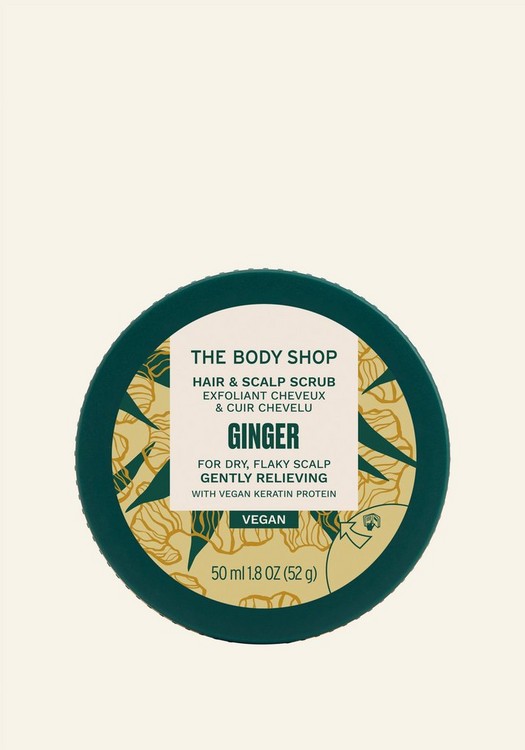 What does it do for you ?
Our refreshing Ginger Hair & Scalp Scrub is the gentle and invigorating exfoliation you've been waiting for.
Made with 90% ingredients of natural origin and enriched with vegan keratin protein, use it weekly instead of the Ginger Anti-Dandruff Shampoo to help remove build-up from your hair and wash away loose flakes. Work it into a lather and let the finely crushed walnut and coconut shells do their exfoliating thing. The result? Fresh-smelling, swishable locks that feel happier and healthier. Plus, a scalp that feels soothed from dryness and cleansed of loose flakes. Lovely stuff. Use it alongside our Ginger Shampoo, Conditioner and Scalp Serum to help repair your hair from the inside out.*
This gel-like scrub comes in packaging made with 100% recycled plastic, including Community Fair Trade recycled plastic collected off the streets of Bengaluru, India, so it does good for your do and your planet.** Plus, it's enriched with our Community Fair Trade ginger root essential oil from Madagascar. Our trade helps provide a stable income to local small-scale farmers and opportunities for training in sustainable agricultural practises.
*Achieved when used as a full regime of scrub, shampoo, conditioner and scalp serum. Visibly repairs hair. **Lid not made with recycled plastic.
After first use:
96% felt the scrub was gently exfoliating
92% felt their dry scalp felt gently relieved and soothed
90% felt the scrub was effective at clearing loose flakes
89% reported their scalp looked and felt healthier
User trial of 93 respondents.
Hair and scalp scrub
Perfect for dry, itchy and sensitive scalps
Feels like a weekly relief for dry, itchy scalps
Leaves scalp feeling nourished with moisture
Helps wash away loose flakes
Made with 90% ingredients of natural origin
Certified by The Vegan Society
Ingredients
Ginger essential oil
Doesn't do things gingerly
Ginger is a little root with surprising power. It gets the nod from traditional Ayurvedic medicine and boffins in lab coats, who have been using if for years for its purifying properties and pleasantly zingy smell.We use ginger essential oil in our cleansing and purifying haircare range, Ginger. Ginger essential oil is said to have stimulating talents, so it's an old favourite in traditional Chinese medicine for taking care of your scalp.
Discover the Ginger range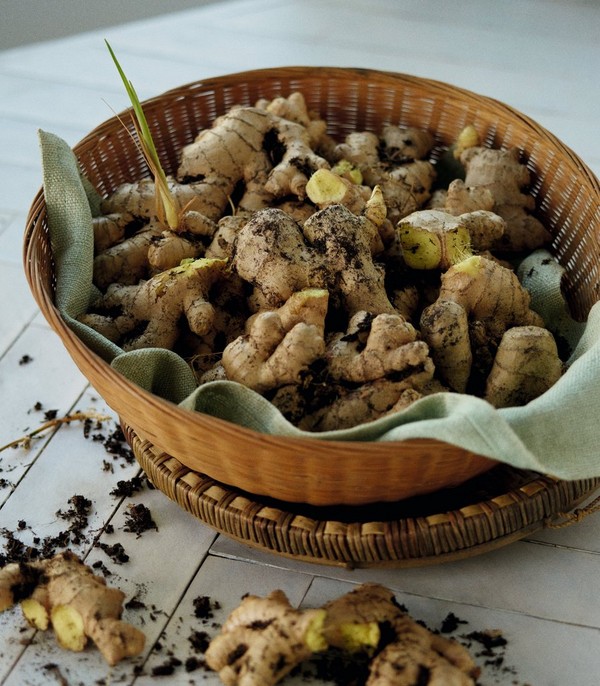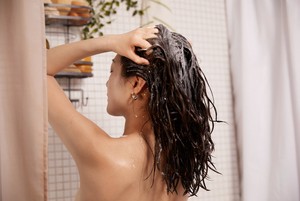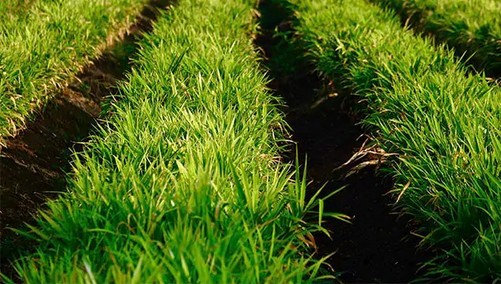 Our ginger essential oil is sustainably sourced from Sri Lanka.