White Musk® Big Gift Box
Fragrance gift set
Refreshingly floral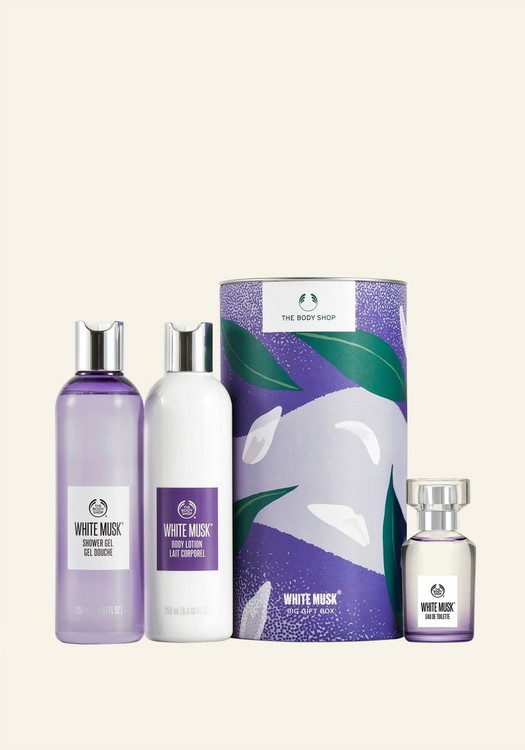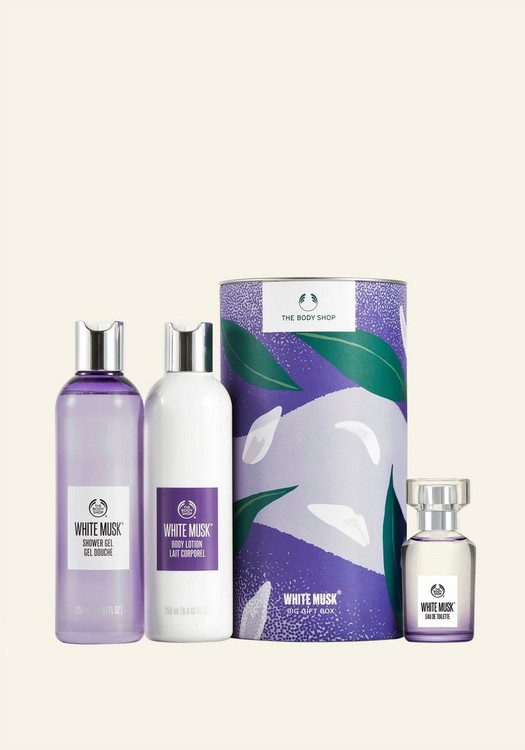 What does it do for you ?
Treat someone special to our White Musk® Big Gift Box.
Infused with fresh, light, floral notes of rose, jasmine, amber, wood and the original cruelty-free musk, this collection is the perfect gift set for introducing someone to our signature scent.
It comes with a full-size Body Wash and Body Lotion to layer the fragrance, plus the iconic Eau de Toilette to top up.
Our packaging is also made with recyclable cardboard and tin, so you can love your planet while you love that body.
This gift is perfect for any occasion.
White Musk® Body Wash 250ml
White Musk® Body Lotion 250ml
White Musk® Eau de Toilette 30ml
Ingredients