Full Ylang Ylang Eau de Parfum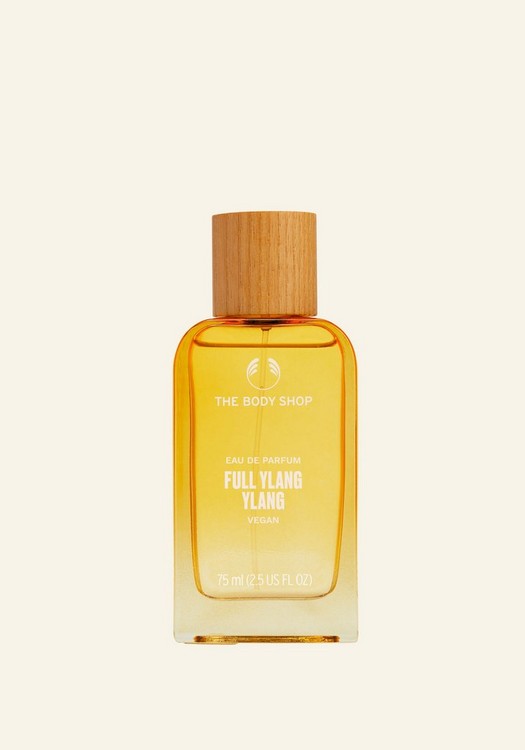 $100.00/100 ML (#1034081)
What does it do for you ?
Full Ylang Ylang Eau de Parfum is a spicy, white floral scent in our new Full Flowers collection. This new unisex range is inspired by the whole flower, including both male and female parts. Our precious collection blends notes of soft petals, green leaves, woody stems, juicy fruits and sweet resin, to bring you fragrances that help you embrace all your unique facets and feelings.
At the heart of this Eau de Parfum is our precious ylang ylang essential oil, extracted from hand-picked ylang ylang flowers on the island of Madagascar. This natural oil represents the plant's smooth, floral petals in this wonderful new Eau de Parfum. This is blended with fragrant black pepper to represent the spicy aroma of the plant's branches, and sweet, creamy vanilla to embody the velvety leaves. As the day goes on, you'll notice the scent evolve, delicately revealing each unique feature one by one.
Made with 90% ingredients of natural origin, this fragrance is also certified by The Vegan Society.
This Eau de Parfum comes in a bottle made from recycled glass, with a cap designed to be more sustainable, made of naturally renewable wood and cork. And when you've spritzed the last few drops, the bottle can be recycled again.*
Long-lasting Eau de Parfum
Spicy, white, floral
Notes of ylang ylang, black pepper and vanilla
Crafted with natural ylang ylang essential oil extracted from ylang ylang flowers, hand-picked on the island of Madagascar
Made with 90% ingredients of natural origin
Certified by The Vegan Society
* Where local facilities allow, excludes pump.
Ingredients