Clean Conscience Reusable Make-Up Remover Pads
Reusable
Super gentle
Machine washable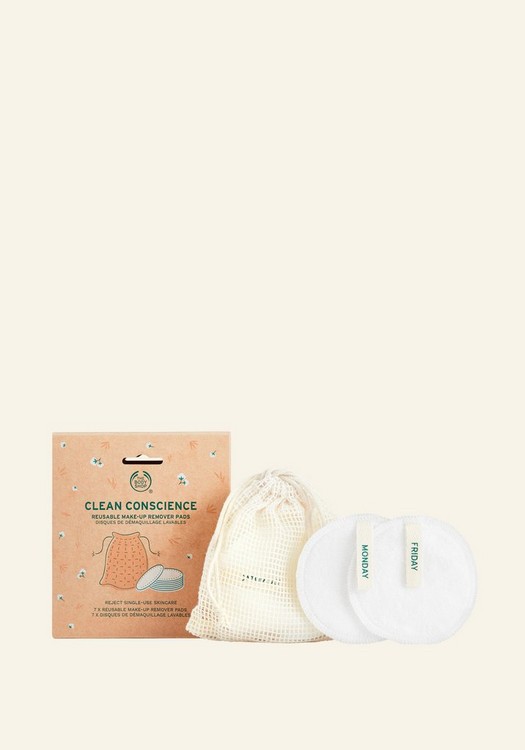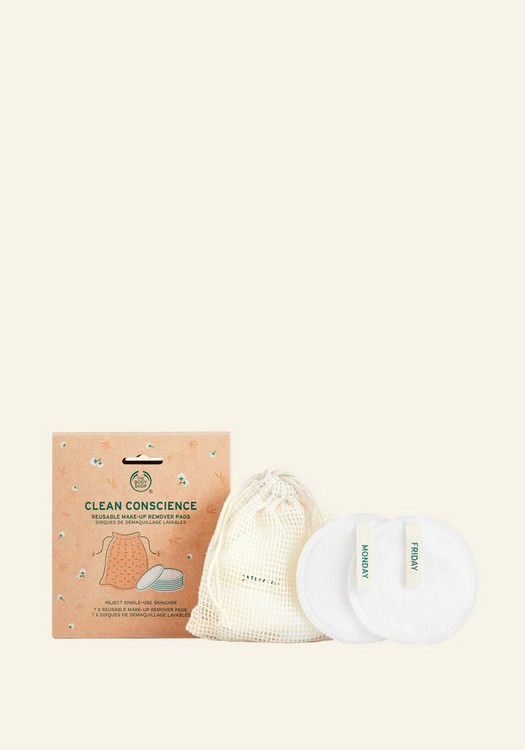 What does it do for you ?
It's time to reject single use skincare. Cleanse without creating unnecessary waste using our Clean Conscience Reusable Make-Up Remover Pads.
Made with bamboo and organic cotton, our super gentle cleansing pads replace your disposable cotton pads for 7 days of guilt-free cleansing. Once you've used them, all you need to do is pop them in their 100% organic cotton laundry bag and throw them in the wash. Simple.
Use them again and again with our Camomile Gentle Eye Make-Up Remover, Camomile Dissolve The Day Make-Up Cleansing Oil or Camomile Sumptuous Cleansing Butter to remove daily makeup and leave skin feeling cleansed and refreshed.
Disposable cotton pad alterative
Made with bamboo and organic cotton
Includes 100% organic cotton laundry bag
Machine washable
Ingredients