Lather & Quench
AVOCADO BODY CARE SET
NOURISH & HYDRATE
VEGAN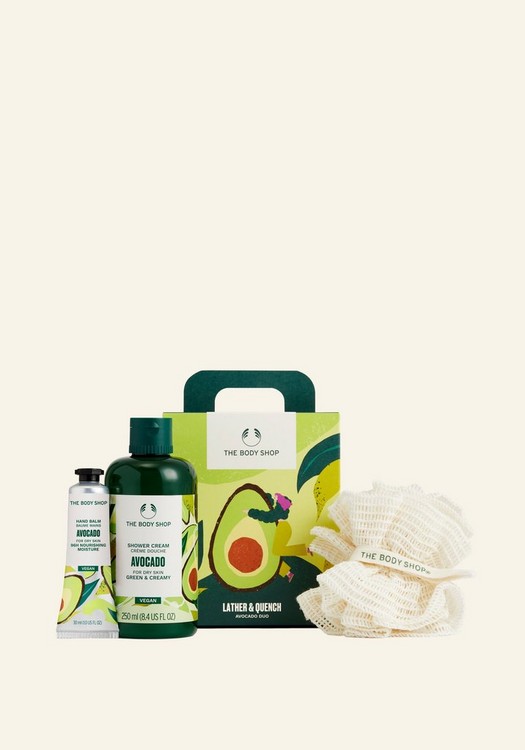 What does it do for you ?
Give that beautiful body some creamy TLC with our Cleanse & Quench Avocado Duo. It's yours for only £X when you spend £XX on any of our other head-to-toe treats.

Lather up with our mini ramie lily and a dollop of our rich and bubbly Avocado Shower Cream. It gently cleanses, soothes and softens dry, tight skin to leave it feeling silky and hydrated.

Slather on our intensely rich Avocado Hand Balm to keep dry or very dry palms feeling softer, smoother and nourished with 96hr moisture. Non-greasy, non-sticky and fast-absorbing, this moisturiser is perfect for helping keep those pinkies protected on-the-go.

Our Avocado Shower Cream and Hand Balm are made with at least 95% ingredients of natural origin, including sustainably sourced Hass avocado oil from South Africa.

This duo also leaves your skin smelling refreshingly green and creamy, with notes of almond, apple, avocado and comforting coconut milk and vanilla.

What's not to love?

Avocado Shower Cream 250ml
Avocado Hand Balm 30ml
Mini Ramie Lily

T&C's apply
Ingredients
Body Care
Hass Avocado Oil
Packed with antioxidants and vitamins, avocado oil is known for being naturally nourishing. It's rich in fatty acids including palmitoleic acid and is said to be a source of enrichment for dry skin as it helps retain moisture.
Discover more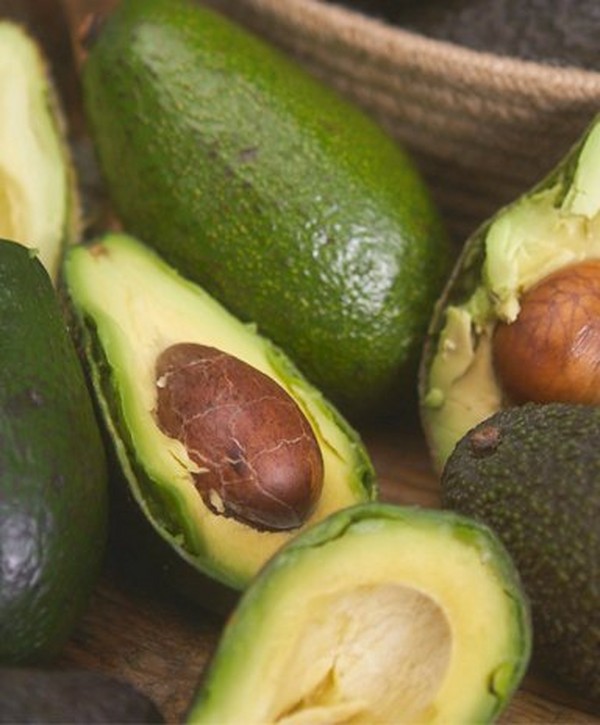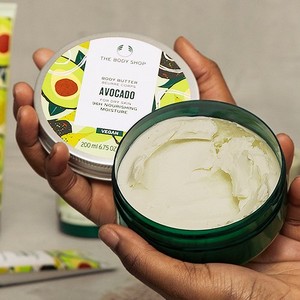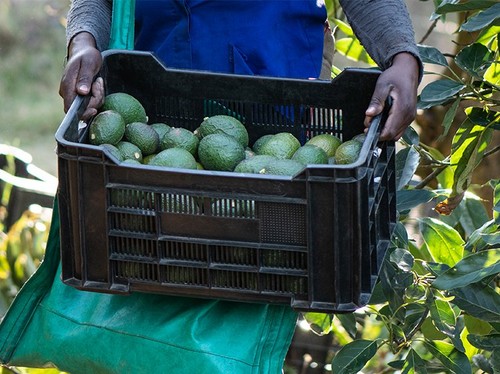 Our Avocado range is made with Hass avocado oil. The avocados used are grown in South Africa using sustainable agricultural practices to reduce water consumption and protect and restore ecosystems. So, every time you slather on some creamy, green goodness, you'll be loving your body and the planet.