Peppermint Reviving Pumice Foot Scrub
For active feet
Cooling exfoliation
Vegan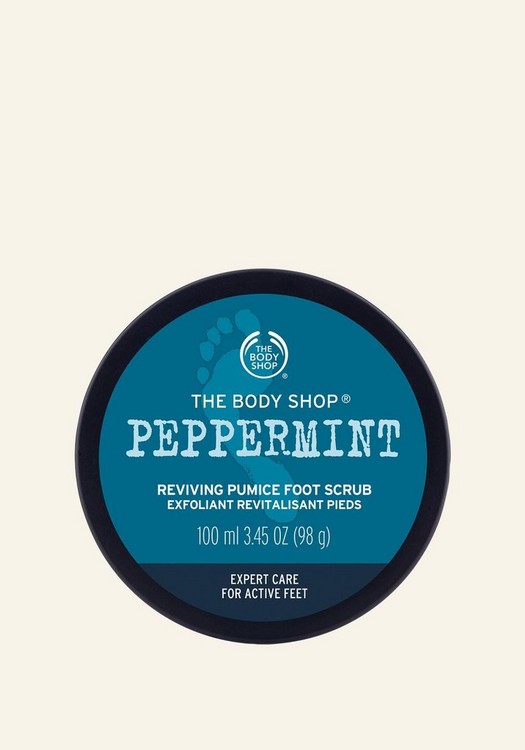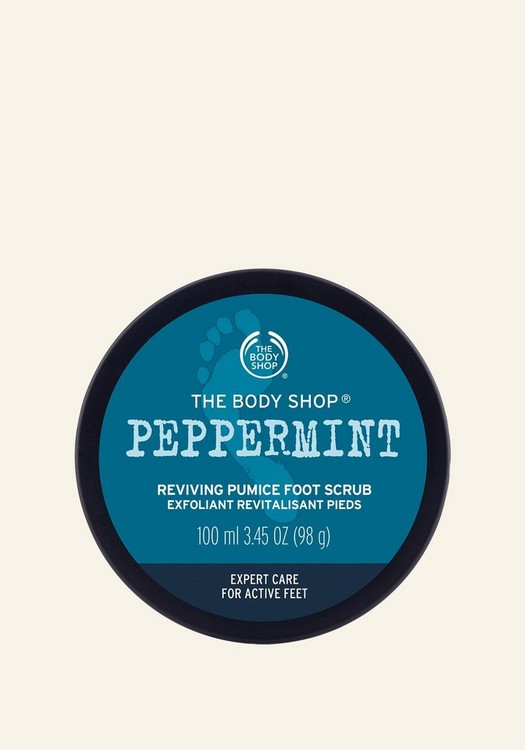 What does it do for you ?
For feet that hit the pedometer hard - here's some much needed TLC - our Peppermint Reviving Pumice Foot Scrub. It buffs away hard skin and dry patches, helping to freshen-up active feet and putting tingles in tired toes.
Whether you're pounding the pavements or the treadmill, have you noticed how much of a daily bashing our poor feet get? The flip side of feet is they're super-sensitive, home to 200,000 nerve endings - some people report their feet as highly ticklish or highly erogenous. These sensitive soles are calling out for a rejuvenating peppermint foot scrub!
So, we're celebrating fantastic feet and peppermint for feet with The Body Shop foot scrub, enriched with an enlivening combination of peppermint essence oil and exfoliating volcanic rock granules. Our peppermint foot scrub gets to work on the hard skin that builds up on the soles of your feet. Achy feet can be brought back to life with an exfoliating foot scrub - so treat them to a night off in a warm bowl of water with foot scrubs, until they're feeling like dancing feet again.
Toe-tingling and cooling foot scrub
Smooths and refines even the most tired trotters
Pampers active feet to superstar athlete TLC
Soft and sensual peppermint essence oil from England
Fresh peppermint scent invigorates noses too(34)
Ingredients