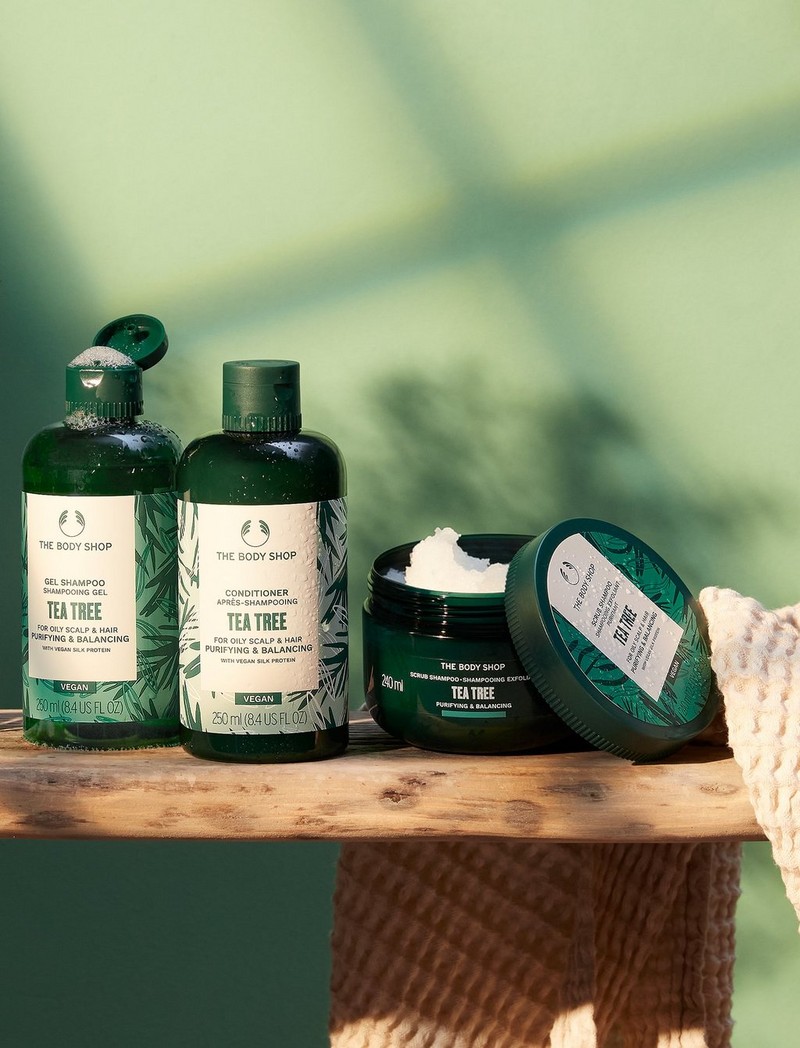 Routine match: Tea Tree haircare
Key ingredient: Community Fair Trade tea tree oil
What it does: Purifies and balances oily locks and scalps
TEA TREE HAIRCARE
Perfect for people with oily locks and scalps, this routine gives you fresh and clean locks for longer. Made with organically-grown Community Fair Trade tea tree oil from Kenya and Vegan Silk Protein, this routine leaves hair feeling purified and refreshed without stripping its natural moisture.
Begin with our Tea Tree Purifying & Balancing Shampoo, which leaves oily hair and scalps feeling cleansed, purified and invigorated. Follow with our refreshingly light Tea Tree Purifying & Balancing Conditioner, which leaves hair feeling softer and restored with moisture.

What is Vegan Silk Protein?
This 100% vegan protein is in all our new haircare – we love it because all our new routines repair hair from the inside out.*
Our vegan silk cleverly replicates the chemical structure of natural silk produced by the common European garden spider. But ours is fully plant-based – all our haircare is registered by the Vegan Society, so, no spiders or silkworms were harmed, used or disturbed to obtain it – promise!