Drops of Youth™ Youth Liquid Peel
For tired, dehydrated skin
Gently exfoliates and peels
Vegetarian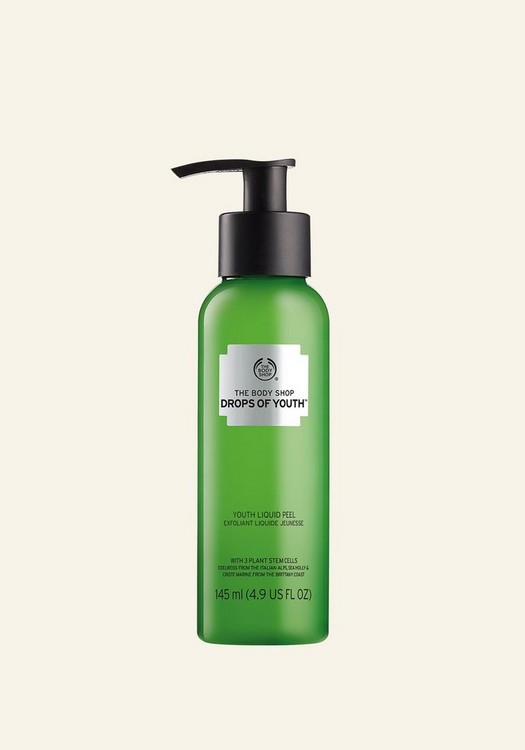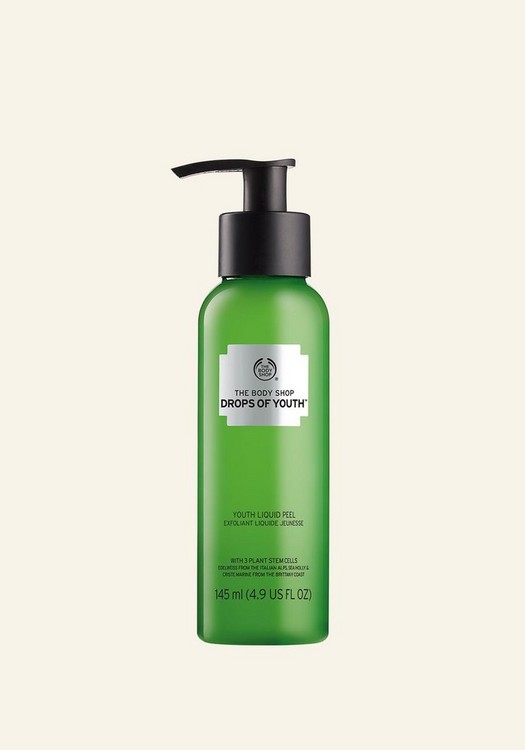 In a word: exfoliates. But there's so much more to our Drops of Youth™ Liquid Peel than meets the eye.
First things first, let's talk about liquid peels – we promise it's not as scary as it sounds! A liquid peel like The Body Shop's Liquid Peel helps to gently remove impurities, lifting dead skin cells and nasties. It visibly collects up grubbiness in satisfying little rubbings across your face. Quite the important step if you ask us. This clever gel-to-peel helps leave skin feeling clean and purified from the day: dirt, dust and grime don't stand a chance.
If you're ready to discover the Drops of Youth™ peel for yourself then get ready for a nice surprise: it's infused with a blend of three plant stem cells, edelweiss from the Italian Alps, sea holly and criste marine from the Brittany Coast. It's also enriched with Community Fair Trade moringa seed oil from Rwanda. Together in our formula, they work hard to help you see a fresher, smoother and more luminous looking visage. See? There's nothing scary about using our liquid peels.
Infused with three plant stem cells
Enriched with Community Fair Trade moringa seed oil
Feel the dead skin cells lifting off*
Peels away impurities and pollutants*
Skin feels freshly cleansed**Tested on 109 women