Camomile Gentle Eye Make-Up Remover
For sensitive skin
Gently removes makeup and impurities
Vegetarian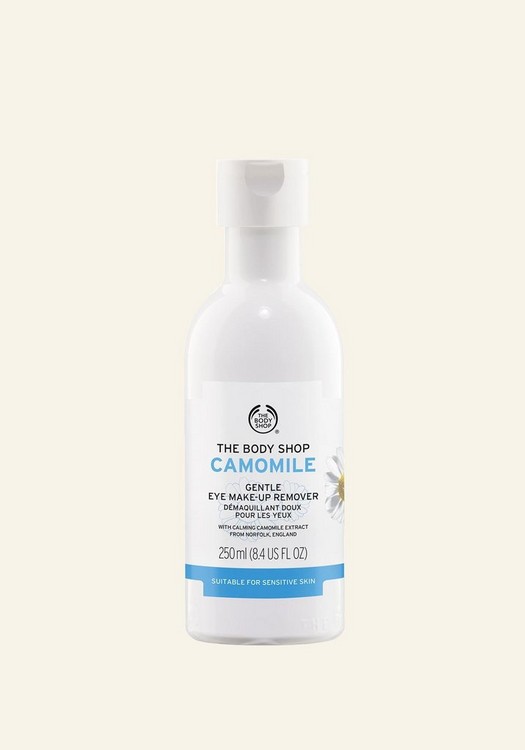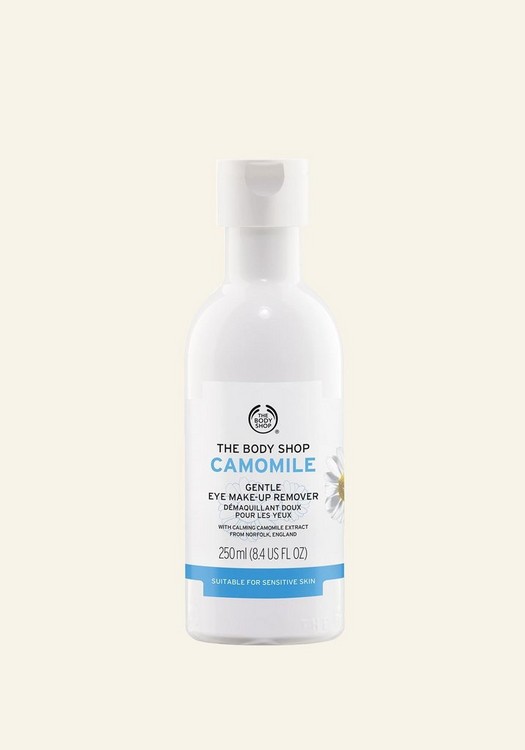 What does it do for you ?
Melts away mascara, eliminates eyeliner, erases eyeshadow. Say hello to our Camomile Gentle Eye Make-Up Remover.
Whether you fancy a smokey eye, winged liner or an explosion of glitter all over your lids, gentle eye makeup removers should be your best friend. So let us introduce you to our Camomile Eye Make-Up Remover. It's tough on makeup but kind to your delicate skin as it helps to melt makeup from lashes and lids and soothe both dry sensitive skin and contact lens wearers alike.
Enriched with camomile extract, this luxurious bottle of eye makeup remover for sensitive skin feels silky soft. It will help to remove every last trace of eye makeup, leaving your skin feeling cleansed. Bye-bye panda eyes.
Curious about the rest of our Camomile range? You should be. Gentle enough for all skin types, it not only includes The Body Shop's eye makeup remover, but also our bestselling Camomile Sumptuous Cleansing Butter that helps to break down makeup across your entire face. We'll get you back to feeling bare faced and beautiful.
Gentle enough for sensitive skin and contact lens wearers
Enriched with camomile extract
Eye makeup melts away as if it never happened
Kind to lashes and lids, leaving them feeling cleaner
Ingredients