Spa of The World™ A Moment of Relaxation
Body care gift set
Floral fragrance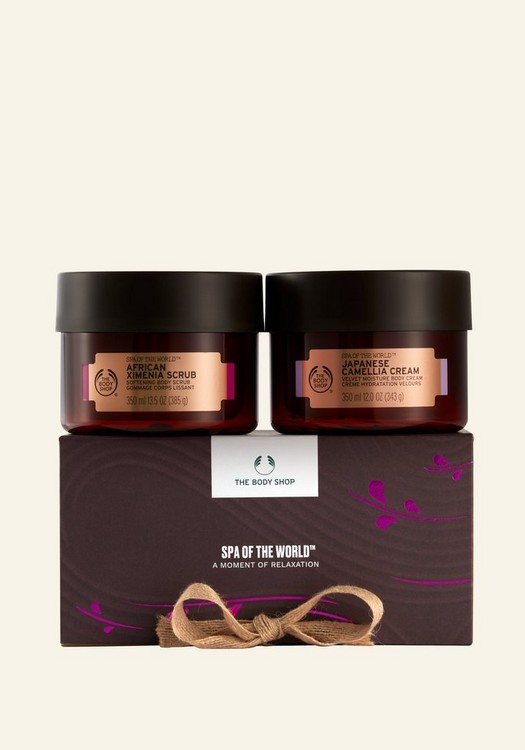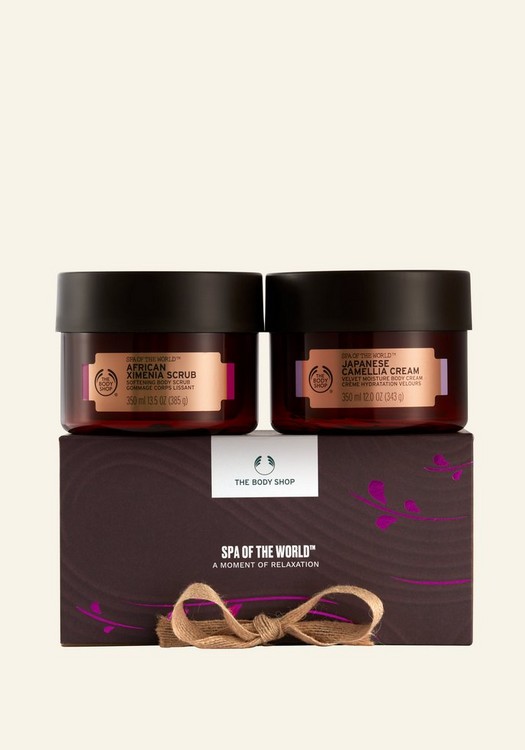 What does it do for you ?
Treat someone to bath time bliss with our Spa of the World™ A Moment of Relaxation.

Gently buff that beautiful body back to silky-softness with our Scrub. Moisturise to leave body and mind in a state of serious relaxation.

Made with the oil of fruit seeds handpicked from the 'Tree of Life' and camellia oil, used by Japanese women for centuries, these time-honoured, ingredients are known for their relaxing properties. Our gift set makes the perfect little tub time treat for any occasion.
African Ximenia Body Scrub 350ml
Japanese Camellia Cream 350ml
Ingredients