Drops Of Youth™ Youth Bouncy Sleeping Mask
For tired, dehydrated skin
Bouncy, memory texture
Vegan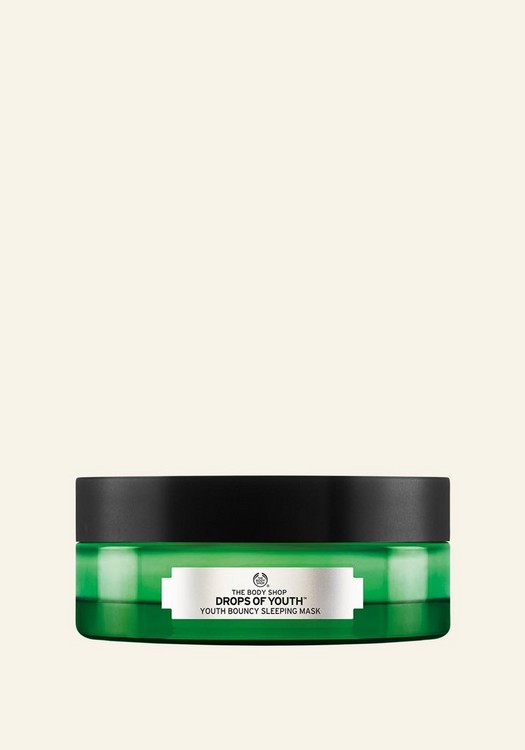 ¿En qué te ayuda?
So you've woken up looking less than fresh? Snooze flash: it doesn't have to be that way. Our Drops of Youth™ Youth Bouncy Sleeping Mask will have you waking up to soft, youthful looking skin that feels plumper, replenished and renewed.
While you sleep your skin is in recovery mode so it's important to be picky about the skincare you go to bed with. Our Drops of Youth™ Sleeping Mask is a bouncy, gel-cream formula that acts like a second skin for ultimate moisture. Just like the rest of The Body Shop's sleeping masks, you simply smooth it on before your head hits the pillow and this bouncy sleeping mask will get to work overnight – we like to call it 'hydrating while you're hibernating'. Rolls off the tongue doesn't it?
And while there's no magic potion to reverse the signs of ageing, our Drops of Youth™ night mask comes pretty close. It's specially formulated with a blend of three plant stem cells. It's also enriched with Community Fair Trade moringa seed oil from Rwanda to help smooth and refresh skin (almost as if you've had 8 hours of beauty sleep).
Made with edelweiss stem cells for younger-looking skin
Enriched with Community Fair Trade moringa seed oil for extra nourishment
Skin feels luxuriously smoother, more refreshed and replenished
Ingredientes
Community Fair Trade moringa seed oil
The miracle oil for skin
Moringa oil is a precious seed oil that's seriously rich in omega 9, and has been used to moisturise and protect skin for thousands of years. We love it.
Moringa is known as the 'miracle tree'. It grows strong in seriously challenging environments, helps other species thrive and produces super-nourishing seed oil. They don't need much water, which is good news for farmers in drought-prone areas, and the bees love the nectar of moringa flowers. Moringa trees create a canopy when they grow, which shelters nearby crops from the hot Rwandan sun, helping them thrive.
The farmers grow and handpick the moringa pods and use a process called 'winnowing' to separate the seeds from their shells.
Discover the Moringa range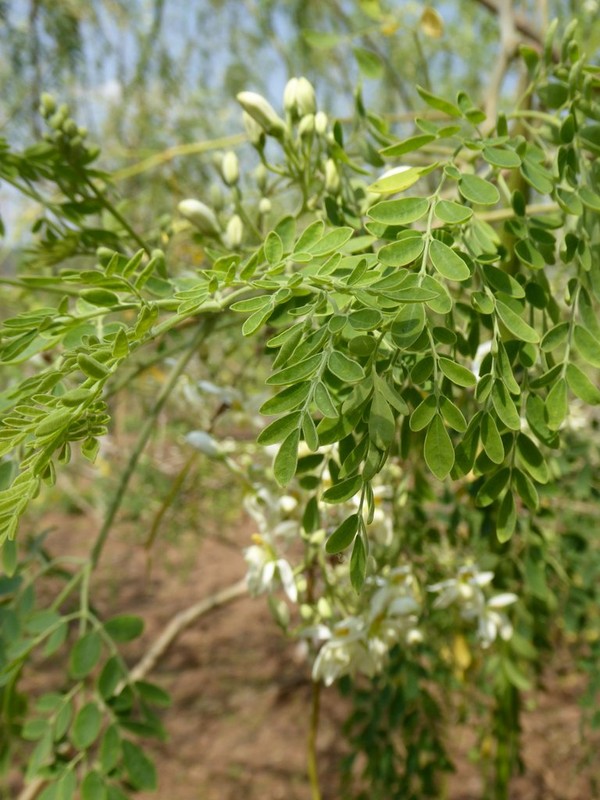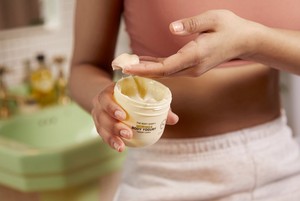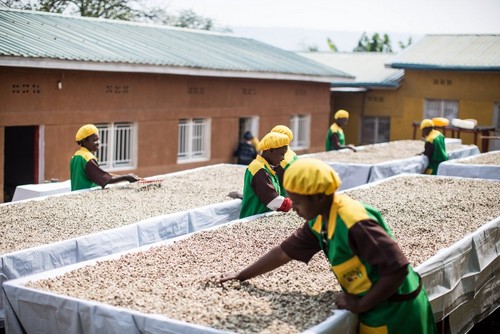 Our moringa seed oil comes from Asili Natural Oils, our Community Fair Trade partners in Rwanda. Our trade provides a sustainable income for farmers in the dry eastern provinces of Rwanda, where income opportunities are low.