Maca Root & Aloe Softening Shaving Cream For Men
For rough skin
Skin feels hydrated & smooth
Vegetarian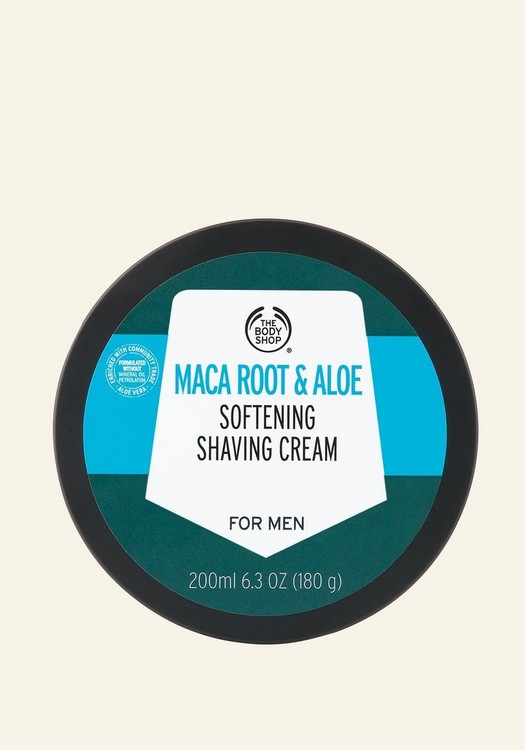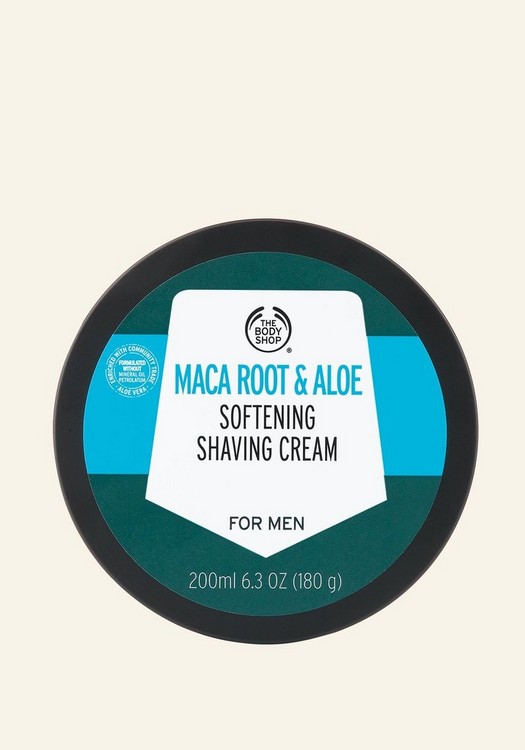 What does it do for you ?
]Our Maca Root & Aloe Softening Shaving Cream helps prepare your handsome face for an extra close, clean and comfortable shave.
Ready for a fresh take on shaving cream for men? You're in the right place. This smooth operator is formulated with maca root for some serious softening powers. Whether it's time to retire the hipster beard (that was fun) or remove that 3-day stubble, this softening shaving cream will have you looking and feeling like a new man.
Our Maca Root shave cream is also enriched with Community Fair Trade aloe vera from Mexico, so it's great for sensitive, rough or dry skin. It gently works into a creamy lather, helping skin feel prepped and hair feel softened so you can get that razor gliding for a smooth shave.
This enriched-with-aloe shaving cream pairs wonderfully with our Shaving Brush. More than a tool from days gone by, a shaving brush is a requisite next to your razor. It helps to up the lather from The Body Shop's shave cream, maximising its effects. Hey there, good looking.
Enriched with Community Fair Trade aloe vera from Mexico
Formulated with maca root to help skin feel luxuriously smooth and moisturised
Tested on men, not animals
Ingredients
Community Fair Trade organic aloe vera
Naturally soothing on easily upset skin
Aloe vera is known for being ultra-gentle and soothing on skin. It's helped us formulate our Aloe range to handle sensitive skin with kid gloves.
It's a naturally hardy plant. Our aloe vera leaves are harvested and filleted by hand within 6 hours, which preserves the freshness and makes sure the aloe is the highest possible quality.
We source our organic aloe vera from Campeche in south-east Mexico. We work with expert farmers who really know their stuff, and can harvest the aloe while causing minimal harm to the environment. This is particularly important since the land is close to three precious rainforest biosphere reserves in the Yucatan peninsula.
Read more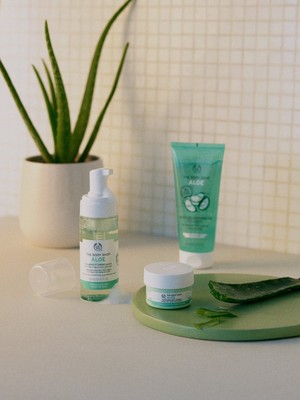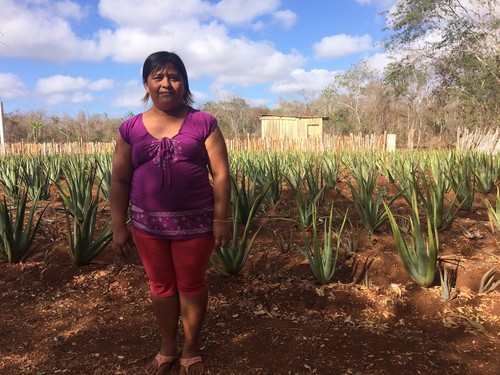 Since 2015, our trade has helped support the indigenous female farmers living on the edge of these rainforests, who could otherwise face discrimination and limited work opportunities.