Aloe Caring Roll-on Deodorant
For sensitive skin
Soothes and calms skin
Vegan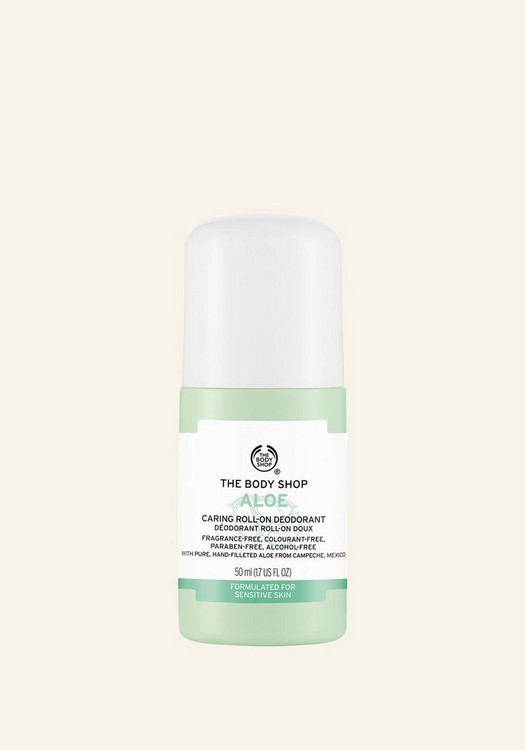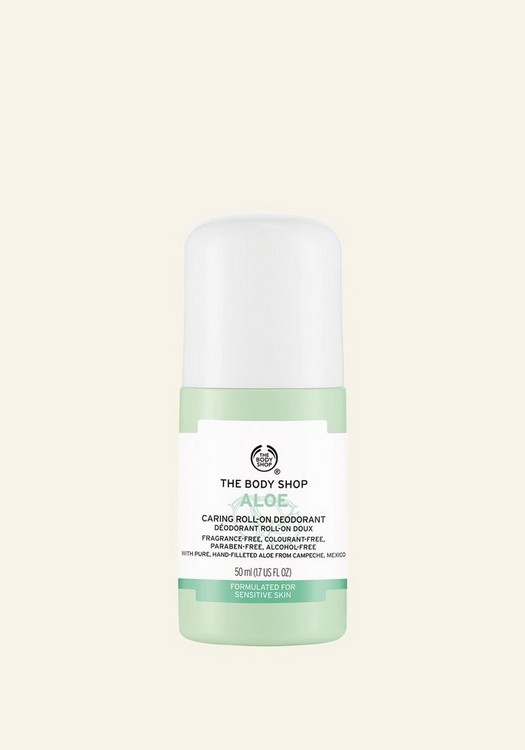 What does it do for you ?
This aloe vera deodorant soothes and freshens your very delicate, super sensitive underarms.
Let's get real for a moment. We don't care if you shave them, grow them or even dye them. If taking care of your underarms means that you can live beautifully confident every day then we're backing you.
Our Aloe Caring Roll-on Deodorant is gentle, calming and perfect for sensitive skin. You won't find any fragrance, colour or alcohol here. But you will find that this roll-on deodorant is enriched with Community Fair Trade aloe vera – a natural saviour with all of the hydrating and cooling benefits aloe vera for skin can offer.
Faced with redness, bumps or dry skin? Don't sweat it, you might just need a little aloe vera care. This aloe vera deodorant will softly glide across your underarms keeping everything feeling cool, calm and collected. And it smells pretty great too. You can throw your arms up, dance your heart out or cuddle anyone in sight without any worry.
Why not treat your dry, sensitive skin to even more of The Body Shop's aloe vera products?
Gentle on even the most sensitive skin
Enriched with Community Fair Trade aloe from Campeche, Mexico
No fragrance, colour, alcohol or preservatives here
Ingredients
Community Fair Trade organic aloe vera
Naturally soothing on easily upset skin
Aloe vera is known for being ultra-gentle and soothing on skin. It's helped us formulate our Aloe range to handle sensitive skin with kid gloves.
It's a naturally hardy plant. Our aloe vera leaves are harvested and filleted by hand within 6 hours, which preserves the freshness and makes sure the aloe is the highest possible quality.
We source our organic aloe vera from Campeche in south-east Mexico. We work with expert farmers who really know their stuff, and can harvest the aloe while causing minimal harm to the environment. This is particularly important since the land is close to three precious rainforest biosphere reserves in the Yucatan peninsula.
Read more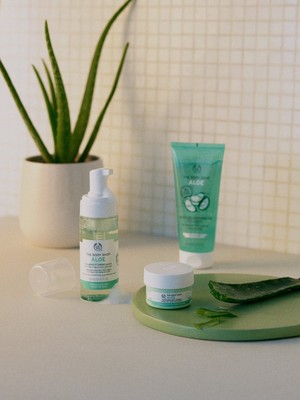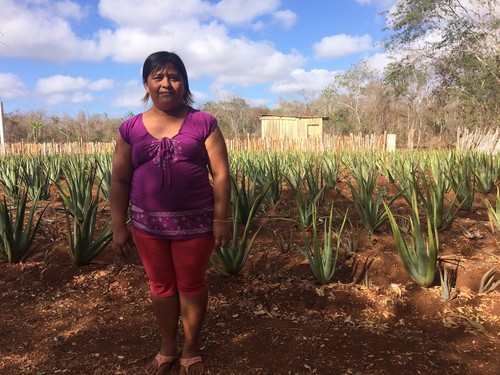 Since 2015, our trade has helped support the indigenous female farmers living on the edge of these rainforests, who could otherwise face discrimination and limited work opportunities.