Deluxe Reset & Refresh Set
Worth £85
Head-to-toe treats
Limited stock!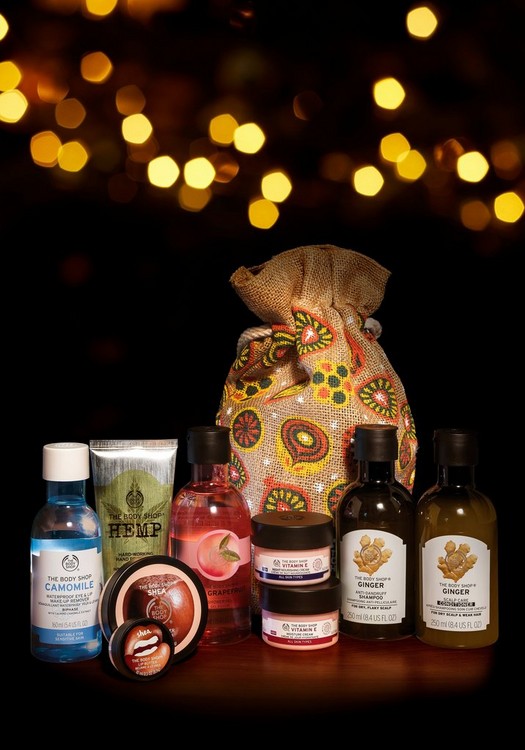 What does it do for you ?
Looking for a pick me up? Why not nourish, hydrate and refresh with our Ultimate Rest & Refresh Set, worth £85. Featuring favourites such as our Hemp Hand protector, Shea Body Butter and Vitamin E Creams, it's full of all the self-care essentials.
Give ultra-dry palms and pinkies 24hr hydration with our famous Hemp Hand Protector. Hydrate skin round-the-clock with our Vitamin E Moisture and Night Creams. And gently remove the toughest make-up with our Camomile Eye Make-Up Remover.
Feel squeaky-clean and refreshed with the zingy Pink Grapefruit Shower Gel. And for care-free hair-swishing, lather up with our Ginger Shampoo and Conditioner. This duo soothes scalps, gently clears loose flakes and leaves hair feeling stronger and healthier.
Nourish that beautiful body with 72hr moisture with our loved Shea Body Butter. And pucker up to keep lips feeling soft and smooth with the pocket-sized Shea Lip Butter.
These treats are all packed inside a reusable, 100% natural jute pouch handcrafted by our Community Fair Trade partner, Teddy Exports, in India, who provide work and fair pay for over 600 people.
Hemp Hand Protector 100ml
Vitamin E Moisture Cream 50ml
Vitamin E Night Cream 50ml
Camomile Eye Make-Up Remover 160ml
Ginger Shampoo 250ml
Ginger Conditioner 250ml
Pink Grapefruit Shower Gel 250ml
Shea Nourishing Body Butter 50ml
Shea Lip Butter 10ml
Reusable 100% natural jute pouch
Ingredients
Deluxe Reset & Refresh Set
Community Fair Trade shea butter
Intensely nourishing for dry skin and hair
Shea butter has been used for generations to help Ghanaian women protect their skin from the dry Saharan winds. Its rich texture and high fat content makes it intensely moisturising, which is good for skin and good for the community. Every 200ml tub of Shea Body Butter is packed with the butter of 36 shea nuts. It's a lot. We counted.
We've been working with Tungteiya Women's Shea Butter Association in Ghana for over 25 years. Over 600 women from the association use traditional techniques handed down through generations to handcraft the shea butter that fills our favourite Body Butters.
It was our founder, Anita Roddick, who started this partnership, and it's something we're really proud of.
Discover the Shea range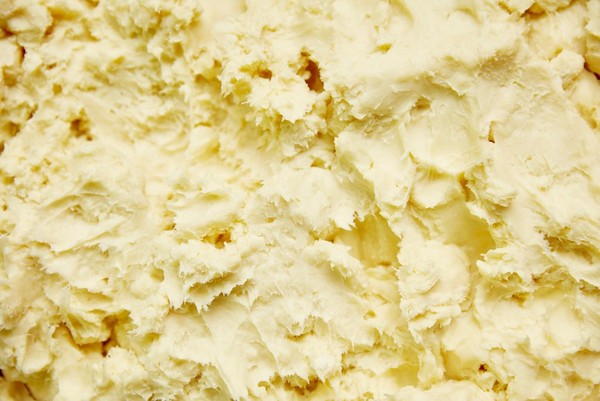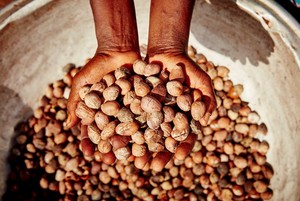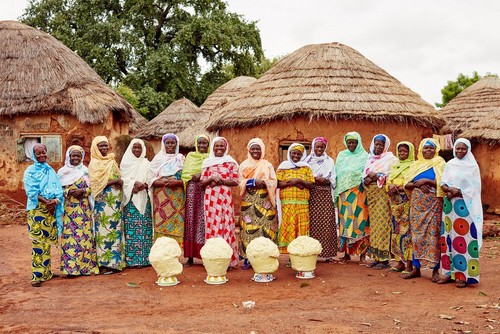 Our trade provides a fair price and financial independence for the women. We also pay a premium to invest in community projects, and today over 45,000 people benefit from the social fund – including healthcare, sanitation and education projects.
12
---
---
---
Deluxe Reset & Refresh Set
Anonymous
Posted date:
December 2020
Was this helpful?
0 of 19 found this review helpful
---
Great mixture of items at a good price
Deluxe Reset & Refresh Set
Ruth_velvet
Posted date:
December 2020
Great bundle - has a little bit for everyone in it. I've already started using the ginger shampoo & conditioner myself and have earmarked some of the other bits for presents for others. All in all a good bargain.
Was this helpful?
1 of 4 found this review helpful
---
Chris gribbin
Deluxe Reset & Refresh Set
Chris gribbin
Posted date:
December 2020
really easy to order and was on time and in great order
Was this helpful?
1 of 4 found this review helpful
---