Winter haircare
Ever considered what your hair goes through every winter? Contending with cold weather and indoor heating is a bit of a rollercoaster ride for your locks. Plus, your hands might get mittens, but your mane gets a grease or static-inducing hat. All this can create dry hair, a dried-out scalp, breakages, split ends and frizz. How to chop the chances of hapless winter hair? Just like you treat your digits to our hand cream, your haircare during winter should be tailored for the season. Help keep it looking luscious and healthy with our barnet-boosting tips.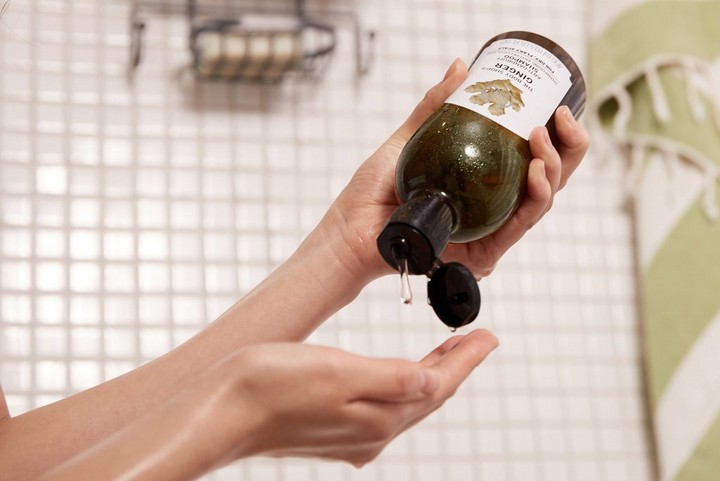 "In the winter, I get a bit of dandruff and my hair looks very dull. No more! This shampoo is incredible. It got rid of my dandruff from the first wash and my hair is so, so shiny and looks incredibly healthy."
About Ginger Anti-Dandruff Shampoo
Shop now
Winter haircare tips
So, how to keep your hair healthy in the winter? Adapt your hair washing and styling routines for the season, of course. We make it sound easy, right? Well – there's no reason it can't be with our easy-to-follow tips and routine. Think of it like this – just like you pull out your winter scarfs and boots, once the winds start whipping up the leaves it's time to start a dedicated haircare routine for winter.
Let us show you how to get rid of dry winter hair – we've got a whole roster of routine shifts and swaps you can make when the elements start to dry out your hair, from our best naturally derived shampoos and conditioners, to replenishing hair masks and nourishing serums, not to mention a wealth of winter haircare tips for your unruly 'dos. Read on, and get back to enjoying the magic of winter's wonderland.