TIPS AND ADVICE FOR A VEGAN LIFE
START MAKING VEGAN-CONSCIOUS BEAUTY CHOICES, ONE ECO-FRIENDLY STEP AT A TIME, WITH OUR LIFESTYLE TIPS AND ADVICE.
GO VEGAN WITH YOUR BEAUTY ROUTINE
With more of us than ever before choosing to adopt a plant-based lifestyle, there's never been a better time to go vegan. Switch up your beauty regime to vegan-friendly and help to work towards a greener future with our top tips.
IS YOUR FAVOURITE INGREDIENT REALLY VEGAN?
Moving towards a more vegan-friendly skincare routine is a great step towards embracing a vegan lifestyle. The transition is all about learning, so here's some ingredients that aren't actually vegan, with some vegan-friendly product alternatives, for you to keep in mind in the future.
SWITCH UP YOUR BEAUTY TOOLS
There are lots of ways you can adopt a more ethical beauty routine. The best way to start is by swapping some of your everyday products for alternatives. If you're looking for some great beauty alternatives, check out these tips below!
EXPLORE THE VEGAN BEAUTY HUB HERE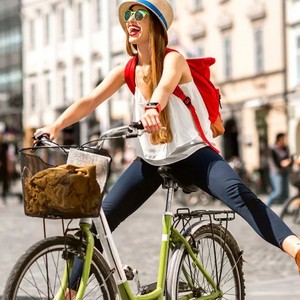 THE BEST VEGAN CITIES IN THE UK
Explore the best vegan cities around the UK with our interactive map.
From Edinburgh to Sheffield, Manchester and Brighton, we've scoped out the six top cities across the country that are offering the best plant-based lifestyles – covering restaurants, events, vegan beauty and more, so you know where your options are.