Fresh Nude Foundation
For 24hr moisture
Light to medium coverage
Vegan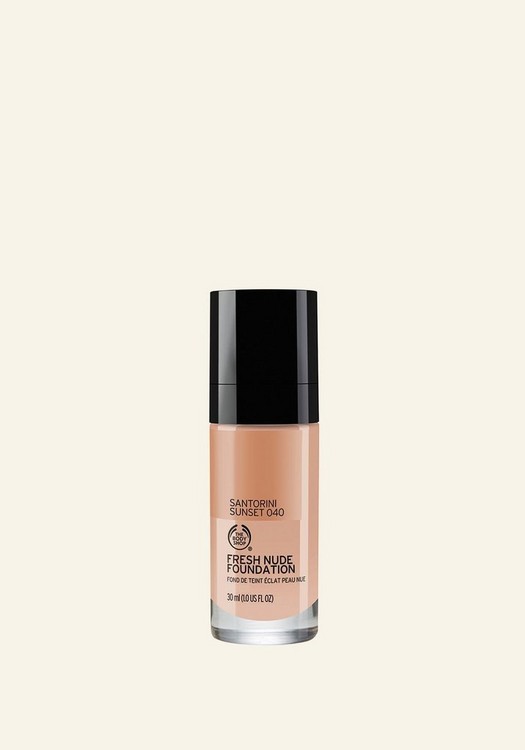 What does it do for you ?
No messing around, our Fresh Nude Foundation does what it says on the bottle, helping create a natural, nude glow finish with a fresh-faced, moisturised feeling. You might want to mess around with it, though, to create whatever look you feel like. Makeup 101 - foundation is fundamental to whatever look you're going for, whether dressed-up and dramatic, or embracing a more au naturel look. And we think it should be fun, not a stress - a way to play and express yourself, highlight your fave features and give yourself a boost. After all, this is about looking like you, the most confident version of you. Basically, you on a good skin day.
No wonder, then, that our moisturising foundation helps you forget you're even wearing it. Enriched with English rose water and aloe vera, it feels comfortable, not cakey, on skin. It lets your skin breathe and look healthy and smooth with a semi-matte finish, helping finesse what was already a pretty fine face. Lots to love, yep, but we didn't stop there. We formulated this hydrating foundation with SPF to help protect your skin as you wear it.
Comes in 16 natural-looking tones
Moisturising feels for up to 24hrs
Light to medium, even-looking coverage with SPF 15 protection
Semi-matte, fresh-faced finish
Suitable for sensitive skin & dermatologically tested
Ingredients
Community Fair Trade organic aloe vera
Naturally soothing on easily upset skin
Aloe vera is known for being ultra-gentle and soothing on skin. It's helped us formulate our Aloe range to handle sensitive skin with kid gloves.
It's a naturally hardy plant. Our aloe vera leaves are harvested and filleted by hand within 6 hours, which preserves the freshness and makes sure the aloe is the highest possible quality.
We source our organic aloe vera from Campeche in south-east Mexico. We work with expert farmers who really know their stuff, and can harvest the aloe while causing minimal harm to the environment. This is particularly important since the land is close to three precious rainforest biosphere reserves in the Yucatan peninsula.
Read more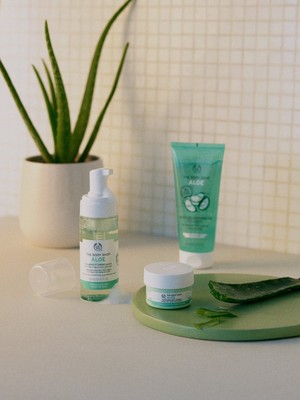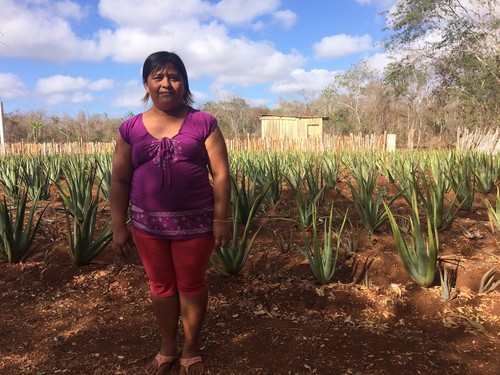 Since 2015, our trade has helped support the indigenous female farmers living on the edge of these rainforests, who could otherwise face discrimination and limited work opportunities.
63
---
---
---
Not as great as the old edition
Fresh Nude Foundation
DiaMag
Time using product:
1+ month(s)
Received Free Product:
No
Definitely not as good as previous edition- cheap looking bottle now where the old one looked sleek and classy. The new look is from a cheap end. Also the foundation itself- still good coverage but clogs up the pores, not even coverage after its been on a face few hours. Bring back the old one
Was this helpful?
0 of 0 found this review helpful
---
Easy, good coverage
Fresh Nude Foundation
Jackie O
Time using product:
1 month
Received Free Product:
No
Really like this product but looks like it's being discontinued- please don't!
Was this helpful?
0 of 0 found this review helpful
---
Best
Fresh Nude Foundation
Mahwish Naeem
Time using product:
1+ year(s)
Received Free Product:
No
Very light and perfect coverage
Was this helpful?
0 of 0 found this review helpful
---