Super Volume Mascara
For volumising and lengthening
Non-clumping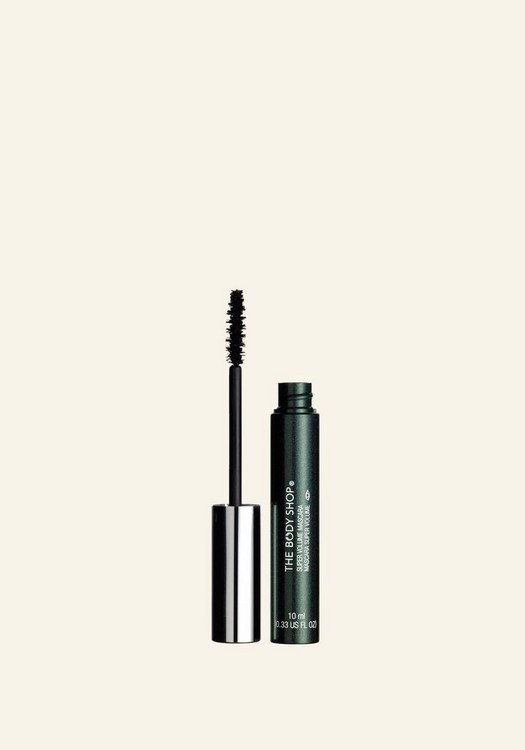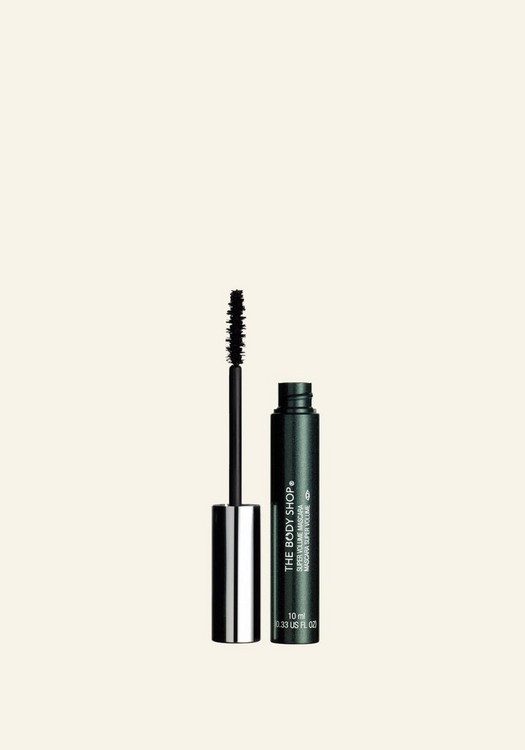 "Have been using this mascara for years! Easy to apply and remains in place all day."
What does it do for you ?
Whether you're feeling fierce, friendly or flirty, your peepers always benefit from a little extra attention - so help them strike a look with our Mascara Super Volume. This beauty helps enhance your lashes with slick mascara strokes of intense colour and volume.
Our eyes are one of the most intriguing and characterful parts of our amazing bodies. They take charge of our communication efforts - often expressing mood or emotion before we've even opened our mouths. Our eyes have a magical aura - shining, sparkling and radiating - showing others a window to our soul. So let that beautiful soul of yours shine brightly by helping your mesmerising eye colour pop with our inky black or brown lash defining voluminous mascara. No icky messing about, just a few careful flicks of the brush with our non-clumping lengthening mascara, working the full length of the lash. To add drama to your eye-catching stare, you can layer on for denser coverage. Now then, it's time to get fluttering and fly into action.
Mesmerisingly volumising and lengthening
Ingeniously non-clumping
Ophthalmologically (clever word for scientifically) tested
Kind to contact-lens wearers' eyes too
Enchantingly enriched with marula oil for a slick feel
Ingredients
371
---
---
---
Best mascara ever!
Super Volume Mascara
Suzy62
Posted date:
October 2019
Have been using this mascara for years! Easy to apply and remains in place all day.
Was this helpful?
1 of 31 found this review helpful
---
Glamorous & Fabulous
Super Volume Mascara
I have blue eyes and blonde hair and use this mascara in Brown, for everyday, and also in the Cobalt Blue for evenings. The blue is the most wonderful and glamorous colour of any mascara I have ever used, whatever the price. It is definitely volumising and does not smudge, flake or run - what more can one ask? I do hope you will never discontinue this.
Was this helpful?
1 of 127 found this review helpful
---
Long Wearing, Voluminous Mascara
Super Volume Mascara
I always like to make sure that the mascara I use has a good colour payoff, (so if it says black, I want it to really show up) which this certainly does. My most favourite thing about it is that it is the ONLY mascara I have personally used that does not smudge or crack throughout the day. I have been looking for a mascara that is actually smudge proof for what seems like forever, and I gave up thinking it was possible to find one - but with this, I have had no problems at all. I also love the way you can load it onto your eyelashes gradually, without it becoming clumpy. It also does not irritate my sensitive eyes, and I sometimes forget it's even on!!! I am overall extremely pleased with this product, and from now on I hope it will be the only mascara I wear in the future. I would highly recommend.
Was this helpful?
1 of 178 found this review helpful
---