Lip & Cheek Stain
Matte finish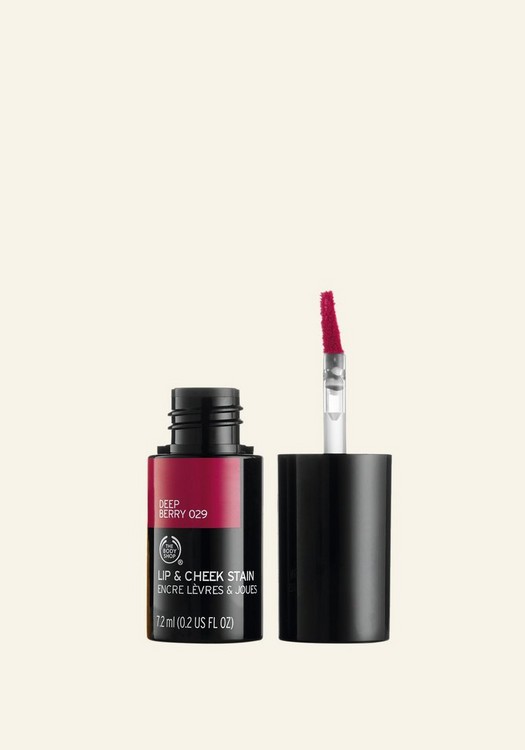 What does it do for you ?
This dual-purpose liquid stain gives lips and cheeks a natural pop of buildable colour. Use under lip gloss for a show-stopping -pout and dab onto cheeks for a natural-looking rosy glow.
Liquid stain
For lips and cheeks
Natural effect
Buildable colour
Dermatologically tested
Did you know that Emma Watson loves our Red Pomegranate Lip & Cheek Stain because of the work The Body Shop does for the environment and fair trade
Ingredients
Select colour
£111.11/100 ML (#1096148)
Community Fair Trade organic aloe vera
Naturally soothing on easily upset skin
Aloe vera is known for being ultra-gentle and soothing on skin. It's helped us formulate our Aloe range to handle sensitive skin with kid gloves.
It's a naturally hardy plant. Our aloe vera leaves are harvested and filleted by hand within 6 hours, which preserves the freshness and makes sure the aloe is the highest possible quality.
We source our organic aloe vera from Campeche in south-east Mexico. We work with expert farmers who really know their stuff, and can harvest the aloe while causing minimal harm to the environment. This is particularly important since the land is close to three precious rainforest biosphere reserves in the Yucatan peninsula.
Read more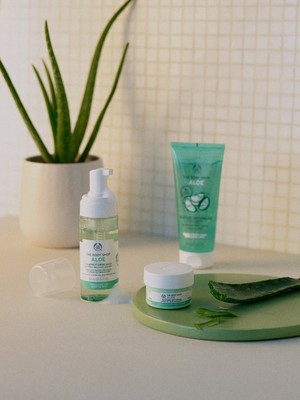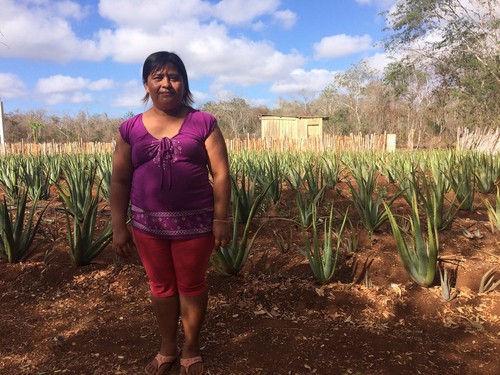 Since 2015, our trade has helped support the indigenous female farmers living on the edge of these rainforests, who could otherwise face discrimination and limited work opportunities.
130
---
---
---
Great lip stain
Lip & Cheek Stain
Bought 2 of these, a red one which is quite runny, and a pink one that is more thinker and glossy when applying. Both work really well and stay on my lips all day at work (I apply 2 layers). The pots lasts for ages too. The only issue I have is that the pots kind of leak and the stain gets everywhere in my makeup bag and on my hands, this happens on both that I'd purchased so probably could have a better designed pot maybe that doesn't allow the liquid to go over the edge where the lid screws on so easily.
Was this helpful?
1 of 5 found this review helpful
---
Fast checkout, no additional personal information requested! Good customer service.
Was this helpful?
0 of 3 found this review helpful
---
Nice colour but bleeds
Lip & Cheek Stain
I was very excited about this but was a bit disappointed. Very nice colour but I've found that it bleeds and then is difficult to remove without smudging and making it worse. Only used for lips.
Was this helpful?
1 of 3 found this review helpful
---