Brow Sculpt
Matte finish
For fine hair
Vegan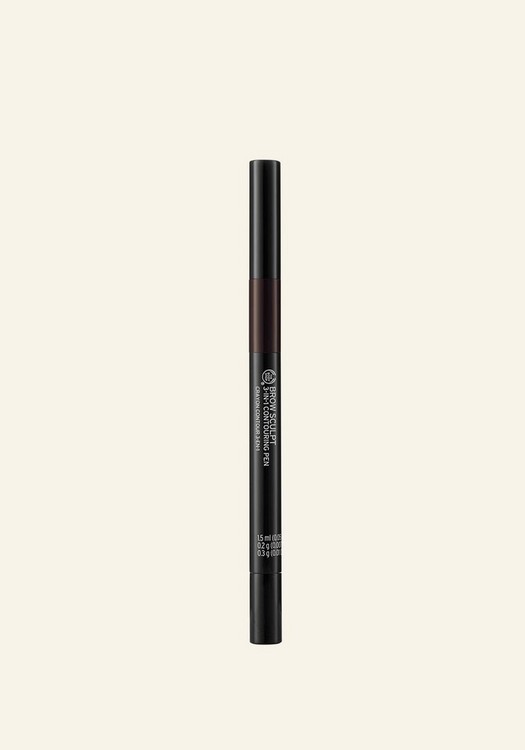 What does it do for you ?
Achieve your full brow look with our new Brow Sculpt, a 3-in-1 texture brow shaping tool combining a powder, a wax and a mascara formula. From a natural to bold look, this tool can help you easily achieve your dream brow. Available in 3 shades.
3-in-1 contouring brow pen
Sculpts, fills and sets brows
100% Vegetarian
No mineral oil
No petrolatum
Ingredients
69
---
---
---
Was this helpful?
0 of 0 found this review helpful
---
Lovely product as other reviews said takes a bit of experimenting with. The mascara comes out very dark and thick and can easily go overboard on the skin instead of lashes before you get used to it. The gel mascara comes out Darker than the pencils. With a bit of practice gives lovely brows, like most brow products you could do with a brow brush to come through once set if needed. If you remove the excess mascara gel back in applicator before applying it becomes quite easy
Was this helpful?
0 of 1 found this review helpful
---
I really do not like this product. The three separate parts are all different colours, so it leaves my eyebrows looking patchy. I find the pencil far too light and barely shows up. The powder applicator is too big so it places powder on my eyebrows and also around them, and the spoolie holds far too much product on it and just ruins my eyebrows. My advice would be don't buy this, but if you do, use the three compartments separately for different looks. All together it looks messy and poor quality.
Was this helpful?
0 of 0 found this review helpful
---