Coconut Hand Cream
For dry skin
Gourmand scent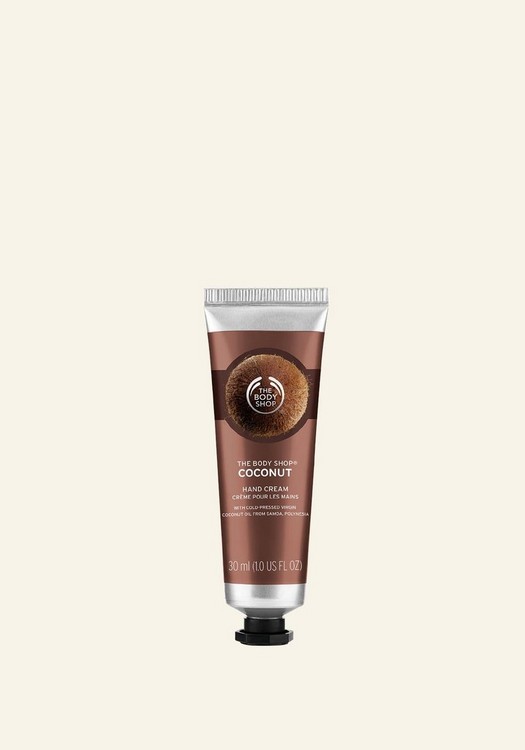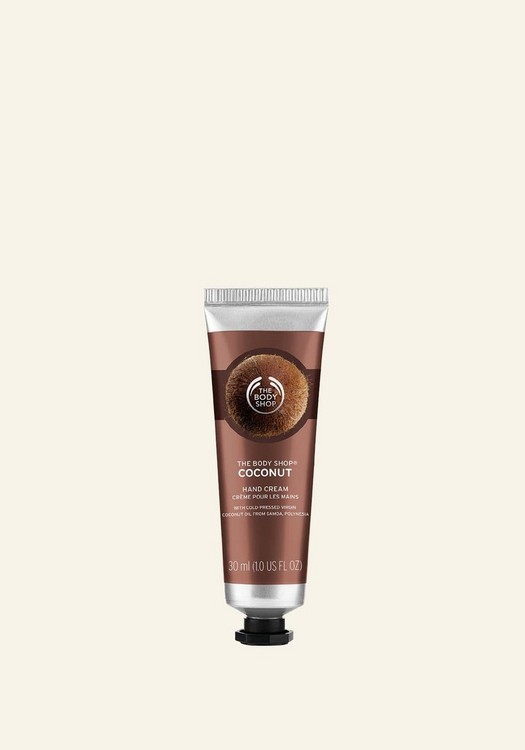 What does it do for you ?
The ultimate handbag must have, this daily hand cream is perfect for on-the-go hydration. Infused with the scent of fresh coconuts, the light, gel-cream formula absorbs quickly, helping to soften and protect the hands.
Hand cream
Moisturising
Light gel-cream formula
Convenient travel size
Community Fair Trade organic virgin coconut oil from Samoa, Polynesia
Community Fair Trade shea from Ghana
Ingredients
Nutty Cleanse and Moisturise
complete your routine
Fair Trade organic virgin coconut oil
A legendary moisturiser for dry skin
Coconut oil has always been a bit of a wonder oil, and has been moisturising skin, hair and bodies forever.
Our coconuts come from the shores of Samoa. Coconut harvesting is a family business here, involving multiple generations. It helps everyone benefit from the island's resources, following the island's ethos of Fa'a Samoa – 'The Samoan Way'.
Coconuts are gathered up, hand-cracked, pressed and filtered to release pure, high-quality oil.
Each coconut is picked for its 'good smile' – meaning, our local experts can tell from the look of the shell whether it's good quality and ready to harvest. They're grown and wild-harvested without chemicals, so we can guarantee the oil is organic.
Read more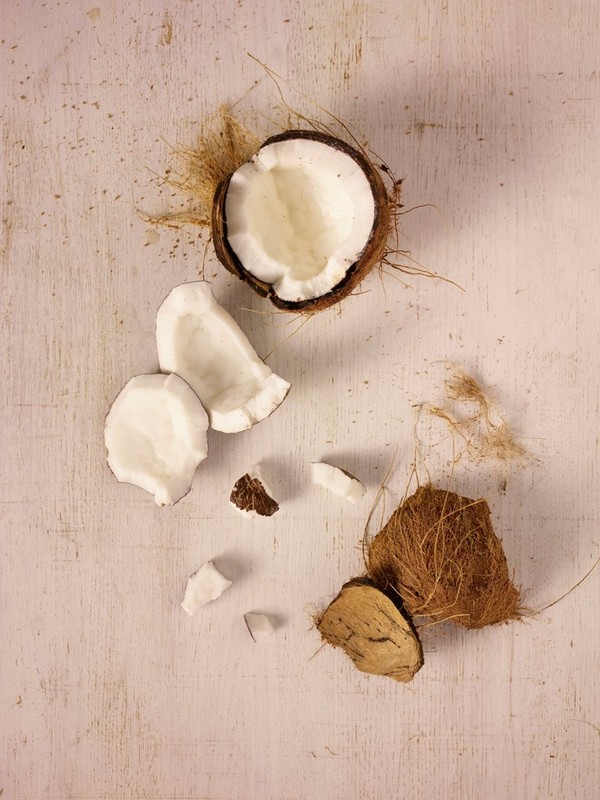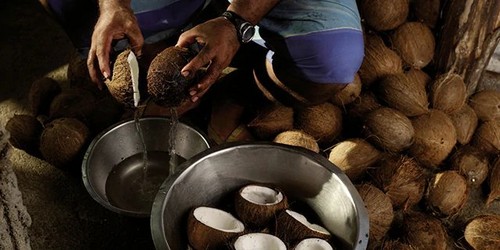 Our Community Fair Trade supplier, Women in Business Development Inc., help families to create a sustainable income by using Samoa's rich natural resources. They've won awards and gained global recognition for their brilliant work.
106
---
---
---
Coco nutty hand cream
Coconut Hand Cream
Love this hand cream really creamy moisturising texture my only criticism is the snell is rather overpowering. Otherwise it would be a five star.
Was this helpful?
0 of 0 found this review helpful
---
Bit of an odd aftersmell
Coconut Hand Cream
Shona1984
Time using product:
1 month
I love a bit of coconut in my toiletries but just sometimes a product can fall foul of a bit of a strange after smell with coconut. Unfortunately this is one of them. A lovely whiff of coconut and then an odd kind of, off smell. It doesn't linger but it's a bit off-putting. It's got the same lovely softness as all the other hand creams but I wouldn't buy again with that odd smell. Perhaps I've just got a faulty run of this cream though.
Was this helpful?
0 of 0 found this review helpful
---
Holiday in a hand cream
Coconut Hand Cream
Body Gorgeous
Time using product:
1 month
Deep nurishing hand cream, you only need a small amount; fantastic redults. Smooth soft hands which smell like a beach holiday. Well.worth the purchase, would like to see a larger tube. Value for money: Good.
Was this helpful?
0 of 0 found this review helpful
---