Hard-Grafting Hemp Hand Care Duo
Hand care gift set
For ultra-dry hands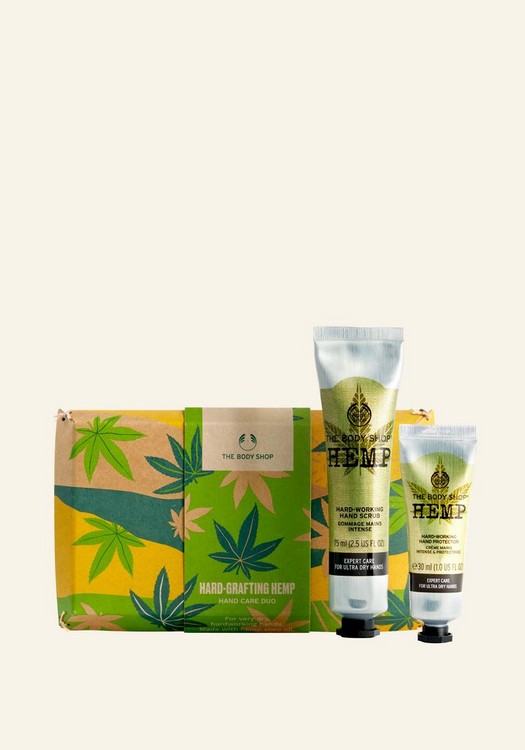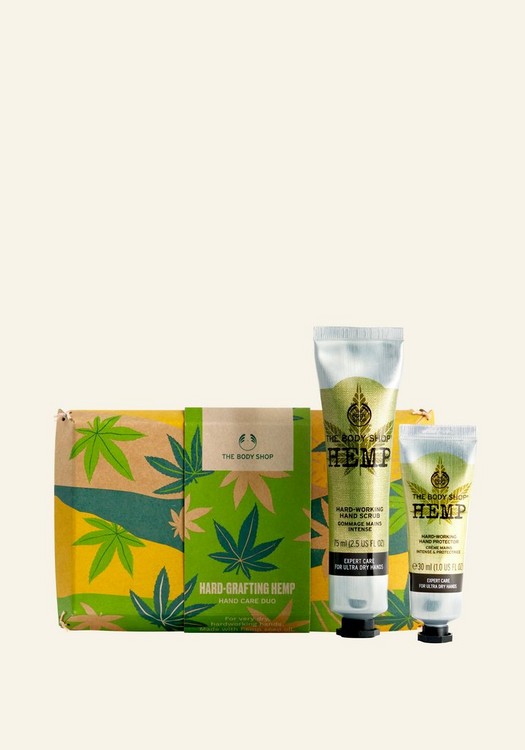 What does it do for you ?
Give ultra-dry hands some TLC with our Hard-Grafting Hemp Hand Care Duo.
Treat hardworking palms and pinkies to some serious hydration. First, buff away dirt and dry skin with our creamy Hand Scrub. Next, massage in our Hand Cream to help soften and protect ultra-dry hands. Our heavy-duty duo leaves your hands feeling super soft and supple and helps protect your skin's natural moisture barrier.
Made with hemp seed oil, this gift set makes the perfect little treat for any occasion.
Hemp Hand Protector 30ml
Hemp Hand Scrub 75ml
Ingredients