Black Musk Ultimate Gift Box
Fragrance gift set
Warm and sensual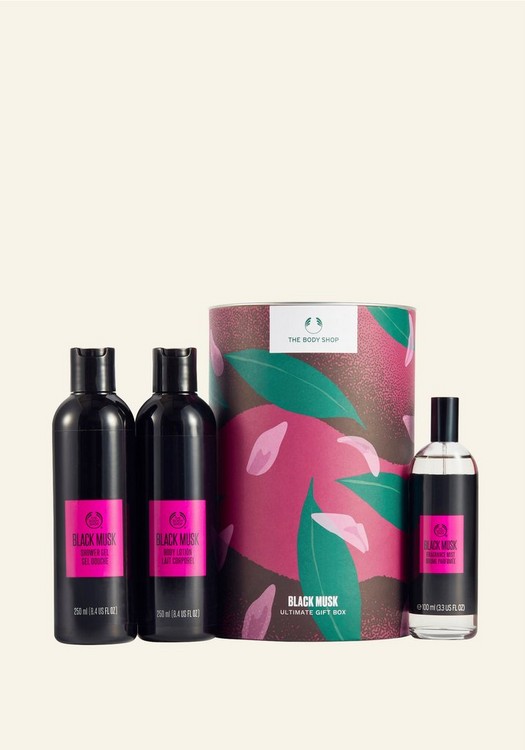 What does it do for you ?
Our Black Musk Ultimate Gift Box is the perfect gift for fierce and sensual fragrance lovers.
Wrapped in mouth-watering bambinella pear, dark liquorice root and addictively warm notes of black vanilla and cruelty-free musk, our gift box comes with a full-sized Body Wash, Body Mist and Body Lotion to layer the fragrance, plus the Eau de Toilette to top up.
Our packaging is also made with recyclable cardboard and tin, so you can love your planet while you love that body.
This gift is perfect for any occasion.
Black Musk Body Wash 250ml
Black Musk Body Lotion 250ml
Black Musk Eau de Toilette 30ml
Black Musk Body Mist 100ml
Ingredients
Black Musk Ultimate Gift Box