Soak & Reflect Berry & Mango Bath Blend Duo
Ramadan gift set
Velvety & fruity
Vegan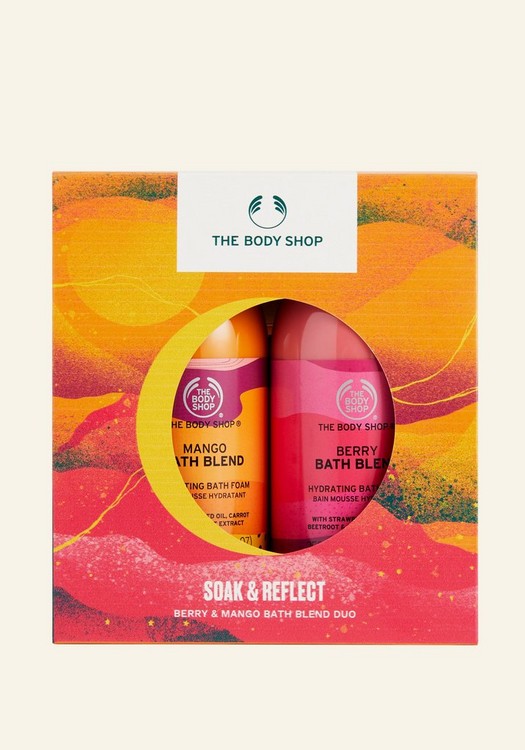 What does it do for you ?
Give a moment of 'me time' this Ramadan and Eid with our Soak & Reflect Berry & Mango Bath Blend Duo.
Simply pick a vegan Bath Blend. Pour a generous glug under running water. Now soak, reflect and unwind in the tub. Our formula will leave dry skin feeling hydrated, comforted and nourished with moisture. And minds relaxed, refreshed and revived.
But this gift doesn't just uplift you on your spiritual journey. It supports our Community Fair Trade partners who helped us make it.
Our velvety Mango Bath Blend is enriched with Community Fair Trade mango seed oil from India that helps boost the empowerment of local women, supporting them with job prospects, opportunities for increased responsibility and a steady income. Pretty amazing, right?
Oh, we almost forgot – the gift box is also recyclable* and made with FSC certified card. What's not to love?
So, give this gift with joy. Celebrate as one all Ramadan and Eid. And discover how else our trade helps support communities across the globe.
*Where local facilities allow.
Berry Bath Blend 250ml
Mango Bath Blend 250ml
Ingredients
Soak & Reflect Berry & Mango Bath Blend Duo
Community Fair Trade mango seed oil
Helps skin glow like a juicy mango
Mango seed oil is brilliant for the skin, thanks to its high antioxidant content and ample Vitamin A and E.
Mango seed oil is a mini miracle. It's extracted from the kernel of the fruit, which would otherwise be chucked away. Every bit of the mango is used, which is why it's known as 'gold on the streets of India.'
We work with Manorama Industries in Chattisgarh, India to source our Community Fair Trade mango seed oil. Local women's cooperatives collect the mangoes from forest floor and hand-peel them, before the seeds are cracked and extracted for their precious oil.
Discover the Mango range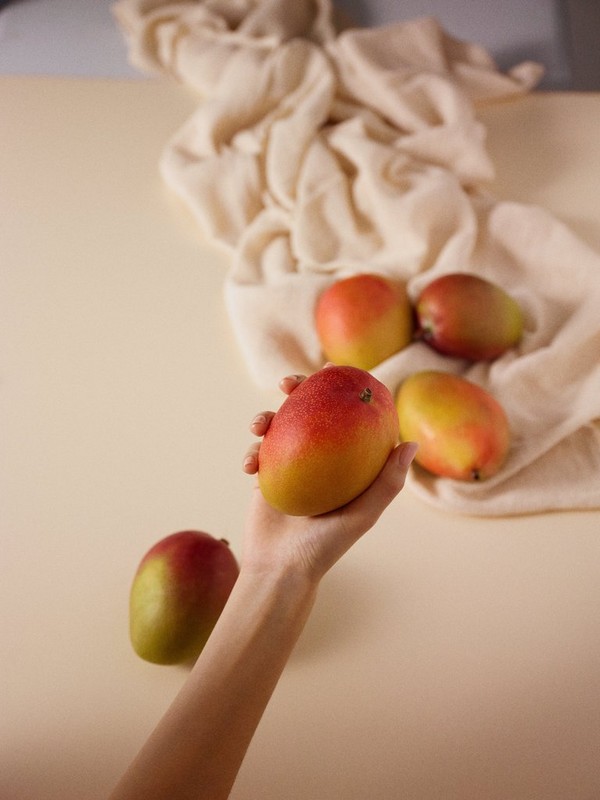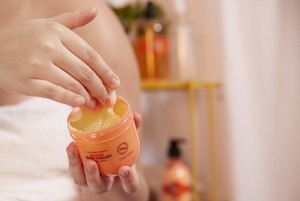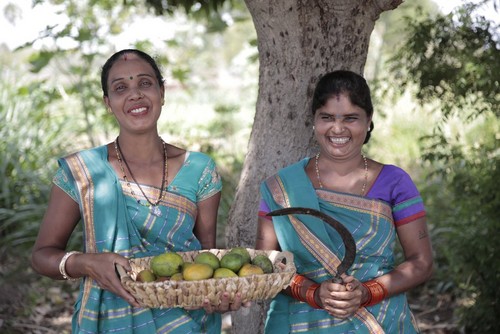 The women in these cooperatives are trained in harvesting methods and creating a sustainable source of income. They also work hard to help protect India's mango trees, so we can trust our trade isn't doing the world any harm.