Drops of Light™ Brightening Essence Lotion
For dull skin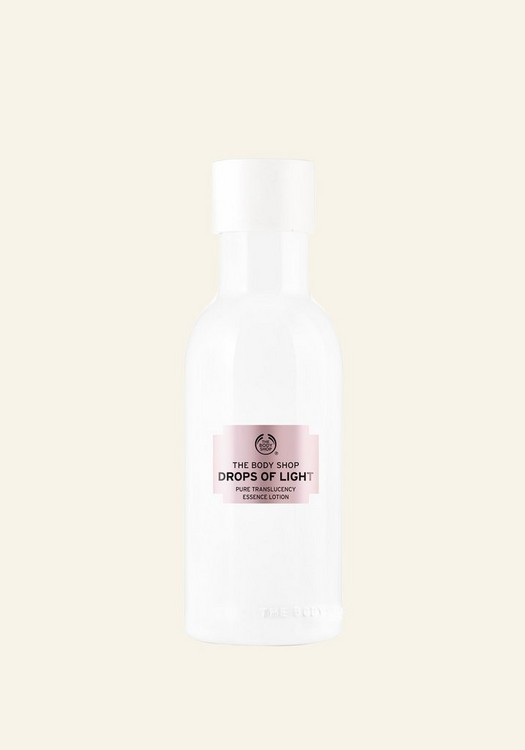 What does it do for you ?
A refreshing gel-to-water essence lotion that quickly penetrates into the skin to deliver light hydration.
Helps to enhance translucency, brightness and an even skin tone
Each drop prepares the skin for better efficacy of the products that follow
Day by day, skin appears brighter and healthier, while skin texture is smooth, refined and plumped with moisture
Ingredients
69
---
---
---
Lovely product
Drops of Light™ Brightening Essence Lotion
Lovely essence lotion . Never knew really too use one but it helps everything soak in . Lovely and fresh
Was this helpful?
0 of 0 found this review helpful
---
Good hydrating base
Drops of Light™ Brightening Essence Lotion
I tried this essence to help soften and tone my skin while keeping oiliness at a minimum and it has done just that. I use it after applying a BHA/AHA/PHA exfoliator, so I can't say if the overall effect is purely down to this essence. It does seem to maintain smoothness after exfoliating and has meant that my skin on my chin and cheeks is less dry, which is a major problem for me due to hormonal acne. I struggled finding an effective moisturiser that would hydrate without letting oil seep through within a few hours. I also use less serum now which I prefer due to the costs of trial and error with that. Using this essence has meant that the cheaper vitamin c moisturiser or even the brightening creams I prefer work better and have helped fade some of my dark spots. I did hope it would help erase my pores too, but I can't it fault it for not. It is a lovely texture and I like the scent too so it's a bit of a luxury experience and worth the price.
Was this helpful?
1 of 3 found this review helpful
---
Skin feels lovely
Drops of Light™ Brightening Essence Lotion
I have been using this for just over a week now, my skin has never felt so smooth, I bought it because a friend of mine uses it to even her skin tone out, I have noticed a slight difference so far, but it has only been a week. The main thing Iv noticed is how smooth my makeup goes on now! I use the drops of light after taking my makeup off with face wipes, then use cotton pads with the lotion and then moisture after with my normal nivea face cream. My skin feels amazing. Iv never had a great routine with my face but can't wait to use this every night now. Thanks body shop x
Was this helpful?
1 of 6 found this review helpful
---