Black Musk Night Bloom Body Lotion
Fruity scent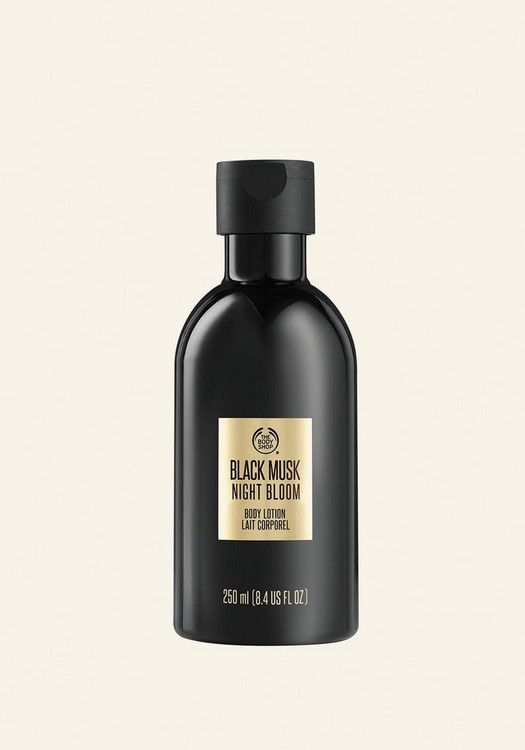 What does it do for you ?
Lightweight and easily absorbed, this beautiful-smelling, 100% vegetarian body lotion is infused with our Black Musk Night Bloom fragrance, a combination of cruelty-free warm musk, notes of creamy ylang-ylang, heliotrope and juicy red berries. A seriously seductive scent that stays with you after you smooth this over your skin, perfect for building the fragrance when layered with the eau de toilette.
Body lotion
A fierce, alluring oriental fragrance inspired by night blooming flowers
Cruelty-free musk
Ingredients
Black Musk Night Bloom Body Lotion
2
---
---
---
Poor communication
Black Musk Night Bloom Body Lotion
DidsDee
Posted date:
December 2020
After months of waiting I received an email advising the body lotion was now "back in stock". I immediately placed an order, so imagine my disappointment when the order arrived without said item and a message saying "This item is out of stock"???
Was this helpful?
0 of 0 found this review helpful
---
Decadent Unisex scent
Black Musk Night Bloom Body Lotion
Pukka Pete
Posted date:
February 2020
This moisturiser is extra creamy, incredibly rehydrating, and it has the best unisex scent ever. My male and female friends love using this cream when they call round to my place. This is my favourite moisturiser and I also use the eau de toilette and the gel wash.
Was this helpful?
1 of 7 found this review helpful
---