Japanese Cherry Blossom Body Cream
For her
Floral scent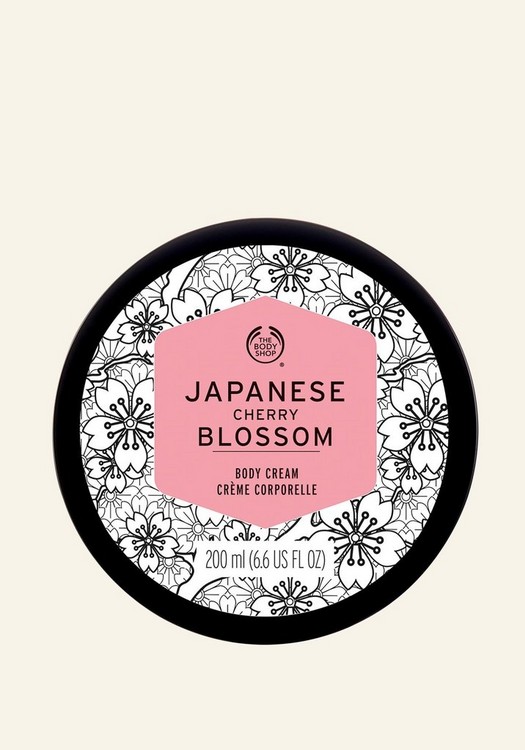 What does it do for you ?
This rich moisturiser leaves your skin feeling silky-soft and scented with a delicate blend of sweet magnolia, blooming cherry blossom and hinoki wood accords.
Delicate, sweet fragrance
Rich moisture
Indulgent texture
Layer with other products in the Japanese Cherry Blossom range to build the fragrance
Ingredients
35
---
---
---
Love this product
Japanese Cherry Blossom Body Cream
Jingsabove
Posted date:
September 2020
I had inherited the English Dawn Gardenia Body Cream from my Daughter & really liked it, so went on-line to see what else was on offer. Chose the Japanese Cherry Blossom & have just finished the tub. I loved it! The smell was gorgeous & I put it on my arms & legs each morning and it left me well moisturised, with a silky feel. I find Lotions don't moisturise me well enough & the Butters are too heavy, the Body Creams are just perfect. Was hoping to buy more of this today, but none in stock unfortunately, hope they come back in soon. Would also love to try the White Musk one, but that was out of stock when I ordered in July & can't see it on the website now. Fingers crossed it makes a re-appearance!
Was this helpful?
0 of 0 found this review helpful
---
The perfect body cream!
Japanese Cherry Blossom Body Cream
I've been shopping at the Body Shop since the early 1980s when I was living in London, and used to treat myself to body lotions from their Covent Garden store. I really love both their products and their ethics. The Cherry Blossom Body Cream is a great favourite!
Was this helpful?
1 of 2 found this review helpful
---
The fragrance is fabulous
Japanese Cherry Blossom Body Cream
I don't even notice if it's a good moisturiser or not because I wear it for the smell. It's amazing - people ask me what it is all the time.
Was this helpful?
1 of 2 found this review helpful
---