Hemp Body Butter
For ultra-dry skin
96hr intense hydration
Vegetarian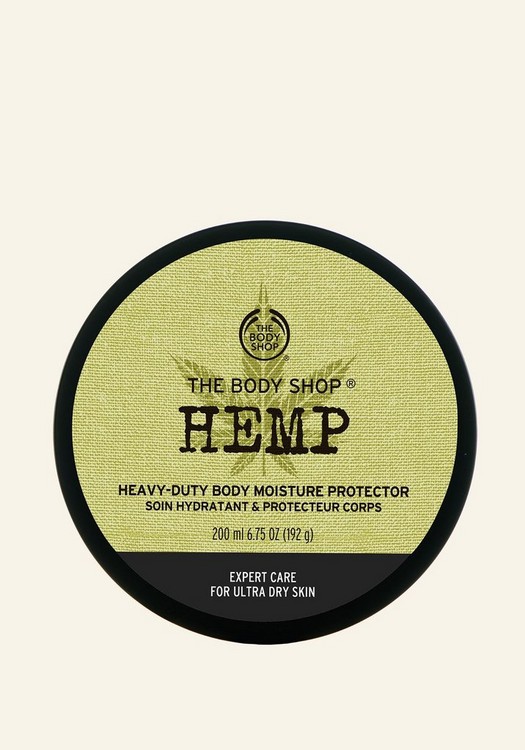 "I have very dry skin & this cream is the best cream that I have used to combat the dryness."
What does it do for you ?
Meet the key to keeping ultra-dry, flaky or scaly-looking skin (not the mermaid kind) at bay – our Hemp Heavy-Duty Body Moisturiser Protector gives your skin that much needed intense boost of moisture.
Extremely dry skin is just calling out for extreme hydration. No big deal, this hemp body butter should do the trick. Infused with rich hemp seed oil, containing essential fatty acids, this nourishing formula will leave your skin feeling beautifully soft and supple for a full 96 hours of hydrating bliss.
If you're a fan of The Body Shop's body butters, then you'll really love this. It feels just as good on your skin but with all the wonderful hemp benefits. What benefits are we talking about? So glad you asked. Our Hemp skincare range gives your skin a revitalising boost of vitamins A, C and E. Also, our hemp for skin can help to calm things down when it's a little stressed out (aka dry/itchy, or rough).
Perfect for body, feet, knees and elbows, this hard-working hemp moisturiser is your go-to for feel-good skin.
96hr intense hydration
Brings comfort to ultra-dry skin
Enriched with essential fatty acids, Omega 3, 6 and 9 (a fancy way of saying 'your skin will love this')
Enriched with rich hemp seed oil and Community Fair Trade shea butter from Ghana
Dermatologically tested
Ingredients
Hemp seed oil
Seriously hydrating
You've probably heard of hemp seed oil, also known as cannabis sativa oil. It's known for seriously high levels of hydration. We like it for its essential fatty acids content, like omega-3 and omega-6 fatty acids and vitamins A and E, which skin loves. Hemp is a big deal these days, but we've been harvesting this hardworking hydrator since 1992 – our founder, Dame Anita Roddick, was a big fan of its sustainability and efficacy. Hemp is kind of a miracle crop. It's grown for fibres, seeds and flowers that are used for everything from clothing and food to medicine and – of course – moisturisers. Our hemp helps regenerate land and provides a habitat for local wildlife in France.
Discover the Hemp range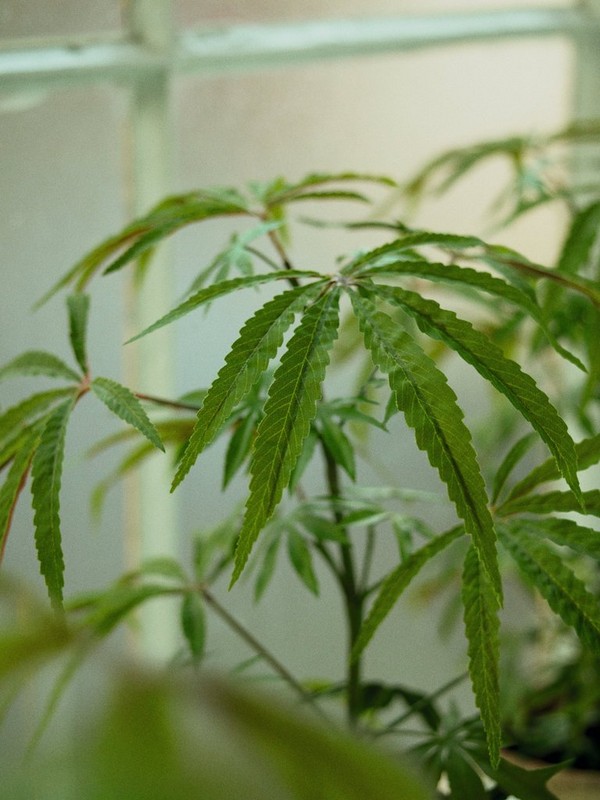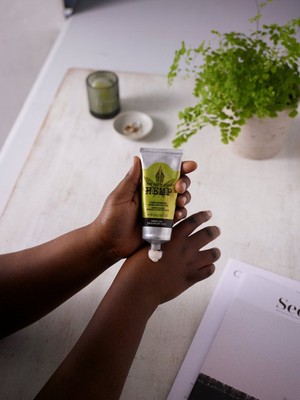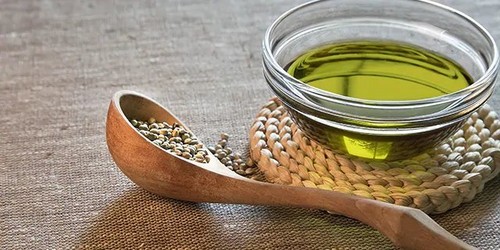 Something of an environmental wonder, hemp is naturally resistant to pests, so farmers don't need to use pesticides or irrigation. It's also an overachieving air purifier, breathing in four times more CO2 than trees.
526
---
---
---
I have very dry skin & this cream is the best cream that I have used to combat the dryness.
Was this helpful?
1 of 15 found this review helpful
---
Dry skin saviour!
Hemp Body Butter
I had very dry patches of skin on my knees that no matter how much I moisturised would not go, after using this body butter just a couple of times my skin is now so soft and the dry patches are gone. Would highly recommend for anyone suffering from very dry skin.
Was this helpful?
1 of 1 found this review helpful
---
Favourite Body Butter
Hemp Body Butter
Have been using the hemp range for a while now. It soothes my dry skin and is my favourite body butter for every day use
Was this helpful?
0 of 0 found this review helpful
---