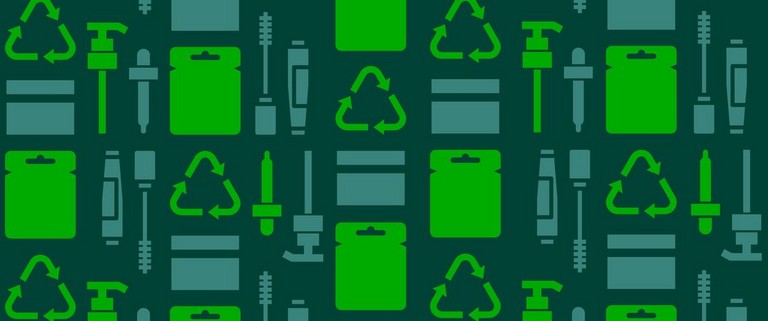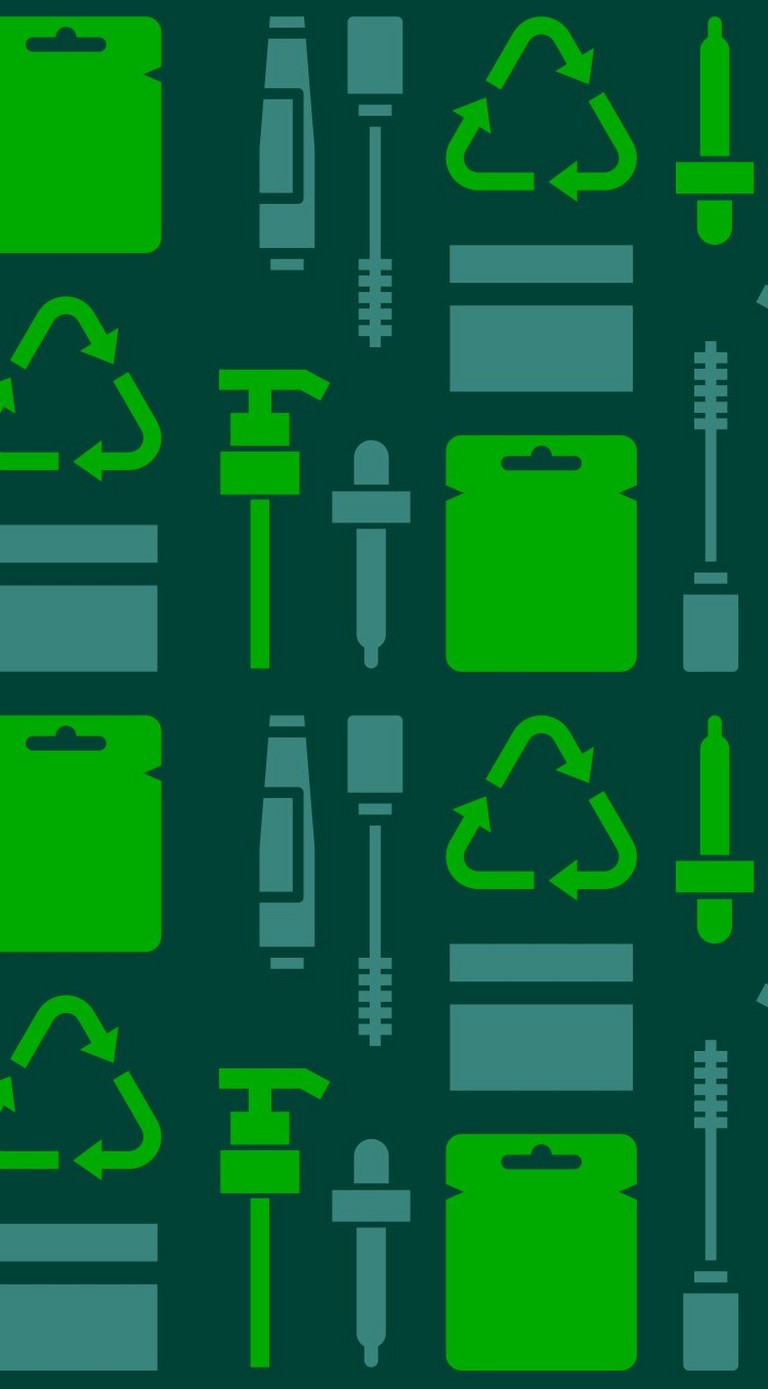 OUR RECYCLING SCHEME
WE NEED TO DO MORE TO REDUCE OUR WASTE WITHIN THE BEAUTY INDUSTRY. HERE'S HOW YOU CAN HELP.
Our Return, Recycle, Repeat scheme is back. And it's bigger than ever. It's now available in all UK stores* with an aim to be in 800 stores across 14 countries by the end of 2022. And we don't plan on stopping there.
STEP 1
Make sure your beauty packaging, bottles, pipettes, pumps, mascaras and lip glosses (yep, we want those hard to recycle bits) are as empty as possible, clean and dry.
STEP 2
Bring them into store and pop them in one of our Return, Recycle, Repeat bins. We even accept packaging from other brands!
WHAT CAN I RECYCLE IN STORE?
Here's a handy guide to what you can and can't bring back into store.
RECYCLE AT HOME
Try to recycle as much as you can at home. Larger single material items can be recycled at home like glass and plastic jars, plastic bottles and aluminium packaging, as well as gift packaging made of card. Still unsure which beauty packaging your local recycling scheme can't take? Just contact your local council.
BRING INTO STORE
We highly recommend bringing back those hard to recycle items that your local recycling scheme can't take, like those pesky pumps, plastic pouches and pipettes, small bottles that are less than 50ml, lip gloss tubes and mascaras.
UNABLE TO RECYCLE
Unfortunately, we can't accept any empty packaging that's classed as hazardous or flammable, such as perfume bottles, as well as accessories.
WHERE DOES MY EMPTY PACKAGING GO?
Once you've brought all your empty packaging into store and all our bins are full, our partners Scan2Recycle will come and collect. The packaging is then sorted by MYGroup at their facility in Hull before being recycled or repurposed into raw materials for new products. We repeat this process every time, so your packaging never ends up in landfill or incineration.
*Excludes London Bridge, Birmingham New Street Station, Stansted Airport and Edinburgh Airport.