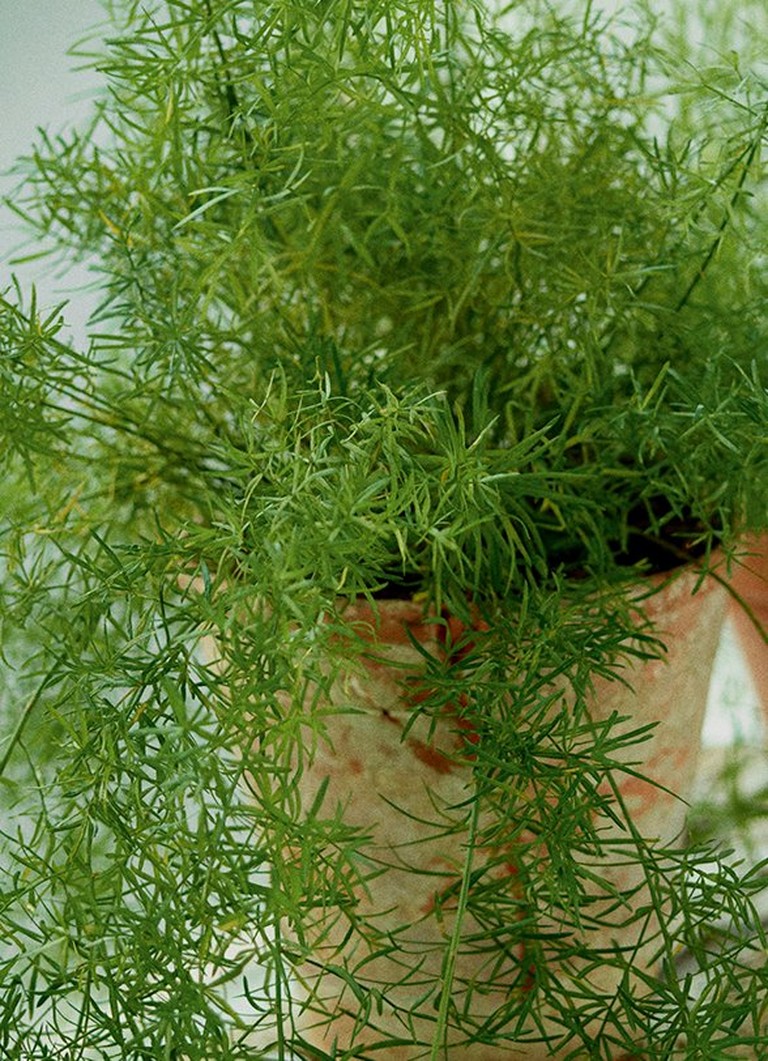 BENEFITS OF TEA TREE FOR SKIN AND HAIR
THIS PURIFYING PLANT WORKS IN MANY WAYS, AND IT'S ESPECIALLY GOOD FOR THOSE WITH OILY, BLEMISH-PRONE SKIN AND HAIR.
We understand blemishes can get under your skin in more ways than one. And though we're all about embracing imperfections, we also want you to feel in control of your skin and hair. If you often find yourself battling with blemishes or struggling with oily skin, turn to tea tree – a powerful yet natural ingredient that helps skin and hair feel cleansed, purified and mattified. Discover how this small but mighty plant can help oily, blemish-prone skin and hair.
Tea tree is a small plant that grows in tropical climates. The leafy plant is typically harvested for its oil which is known for its cleansing and purifying properties – hence why it's so popular in skincare, especially for those with oily, blemish-prone skin. Not only does it help to reduce the appearance of blemishes, it works with your skin to help keep them at bay too.
What's so special about our tea tree? We source our Community Fair Trade tea tree from a number of farms and independent farmers in rural Kenya. They steam-distil the tea tree leaves within 12 hours of harvesting to ensure our Tea Tree Oil is at its most pure and potent. And since tea tree has natural purifying properties, the crops don't need chemicals to fend off pests.
Our trade helps provide farmers working within our producer group with a steady income in an area where employment opportunities are low. It's how we make sure we source the best quality ingredients while having a positive impact on people and the planet.
Discover our Tea Tree range
BEST ROUTINE FOR BLEMISH-PRONE AND OILY SKIN
Suffering from blemishes can be difficult. So how do you take control of your skin before blemishes strike? Our 4-step daily Tea Tree routine has your back and is here to help purify your skin, so that you can feel more confident and in control.
PURIFYING & BALANCING ROUTINE
3. SCRUB
Once a week, instead of the shampoo, use this. Oily locks and scalps will feel invigorated and purified.*
OTHER WAYS TO USE TEA TREE OIL
Though tea tree oil is commonly used in skincare for its purifying properties, it also has other benefits that we think you'll enjoy…
Use a bowl of hot water, place a towel over your head and position your face over the bowl to steam your face and relax the pores. Proceed by applying a drop of Tea Tree Oil to any blemishes.

Pulse points – pop a couple of drops of Tea Tree Oil on your temples and take a few deep breaths. Take a few minutes for yourself each day to complete breathing exercises and de-stress from your day.

Blemishes – dab a few drops of Tea Tree onto your blemishes. With its powerful, purifying properties, our Tea Tree Oil is great for quick application to help reduce the appearance of blemishes.
Foot soak – freshen your tired feet by popping a couple of drops of Tea Tree Oil into a bowl of warm water. Submerge your feet, sit back and relax.

Pop on a tissue – Tea Tree Oil has a fresh, uplifting scent. Pop a few drops on a tissue and breathe in! Some people do this whilst on a flight to freshen up the air they breathe in.

Shampoo – Some of our customers love to add a few drops of Tea Tree Oil to their shampoo as they feel it soothes their scalp and minimizes itching.

Body Blemishes – Blemishes don't only stay on the face, so use Tea Tree Oil all over to keep those blemishes at bay.