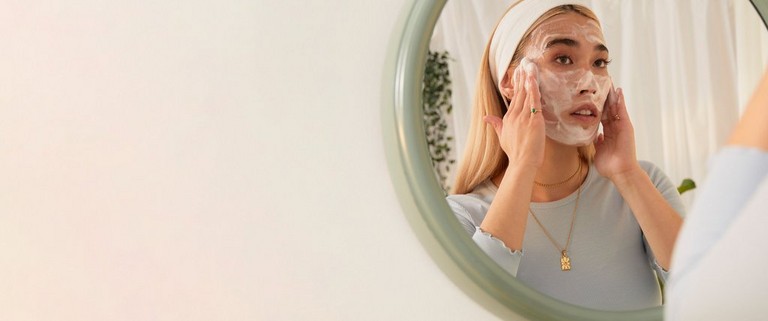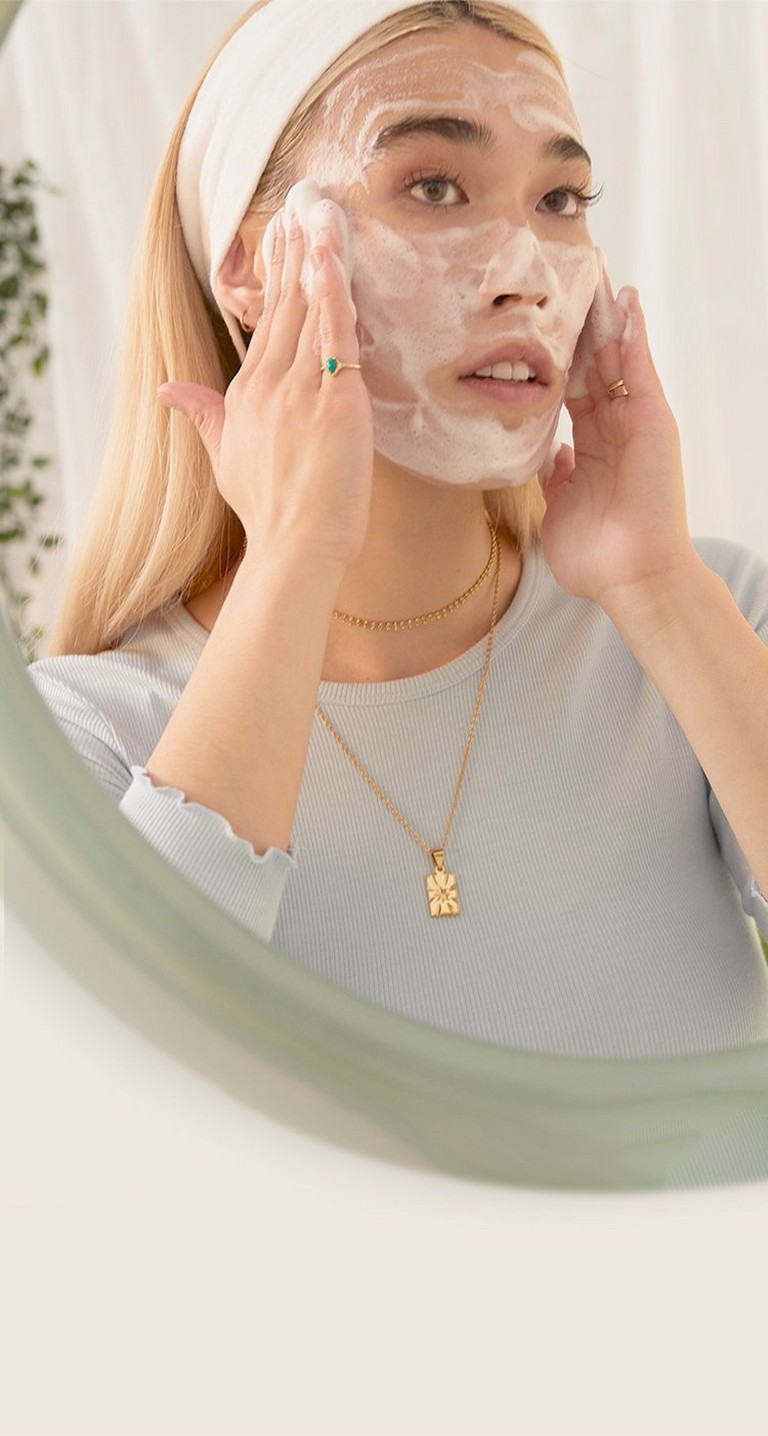 Best face wash and
cleanser for me
Be honest now – how well do you know your face washes from your
face cleansers? Or which is best for each skin type? Well, the good
news is that you've landed in the right place to find out. So read on…
HOW TO CHOOSE A FACE WASH AND CLEANSER
It's pretty straightforward: your best face wash will be the one that best caters to your skin concerns...
Dry skin
Face feeling tight? Your skin will love the combo of our Vitamin E Cream Cleanser followed by Vitamin E Gentle Facial Wash. Their formulas are enriched with vitamin E and are perfect for all skin types, including dry skin as they avoid leaving skin feeling stripped of its natural moisture.
Sensitive skin
Skin on the face is much thinner than the rest of the body, so is it any wonder sensitive skin types need even more attention? Our Aloe Calming Foaming Wash and Aloe Calming Cream Cleanser are just for you. They are formulated to be gentle, helping to leave skin feeling soft and not tight.
Combination skin
Dealing with an oily T-zone, dry patches and shine? Then you're going to need a great all-rounder, like our Seaweed Cleansing Gel Wash. It has a gentle formula, but it's effective in washing off grime and helps skin feel softer and reduces shine.
Best face wash and cleanser for men
BEST VEGAN FACE WASHES AND CLEANSERS
Lemon Purifying Face Wash
Nothing says squeaky clean like the scent of fresh, juicy lemons. And just like you'd expect, our Lemon Purifying Face Wash is quite the refresher, coming infused with natural essential oils extracted from lemon peels. Oh, you love lemons so much you want the scent top-to-toe? Well well well, it's your lucky day — we have it in a hair & body wash too.
Shop now
Edelweiss Cleansing Concentrate
If you feel your skin is life-zapped, look no further than the Edelweiss Cleansing Concentrate. This light, bubbly cleanser is made with 95% natural-origin ingredients including edelweiss extract. Massage a dollop into wet skin to help wash away impurities. It leaves skin feeling squeaky-clean and comfortable – no tight feeling here!
Shop now
Ready to lather up?
Congrats! You are officially a bona fide face cleansing expert.Better make sure you've got a bathroom cupboard to match. Go on – have a browse.