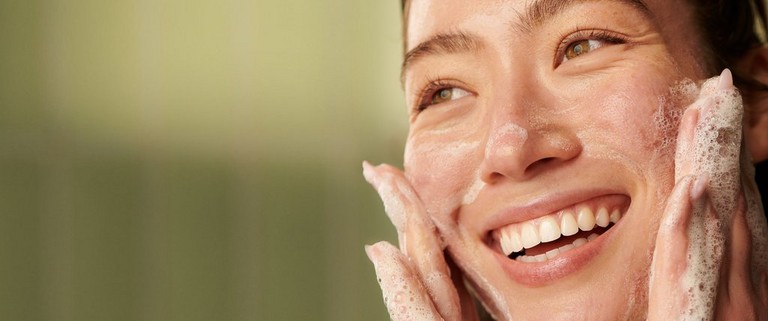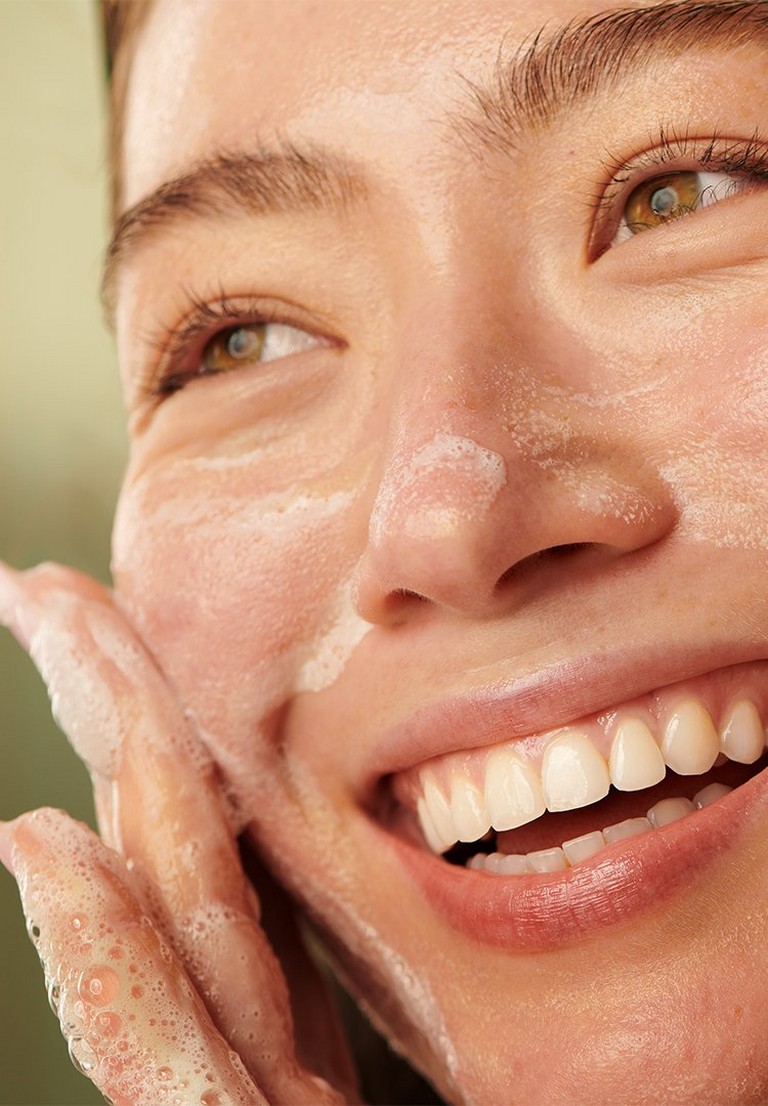 OILY SKIN CARE ROUTINE
Finding the balance between hydrated and oil-slicked can be tricky when your skin exudes more shine than you'd like it to. Fortunately, our expert guide of tips, tricks and top skincare picks will help keep your skin looking and feeling supple and shine-free.
SKINCARE TIPS & ADVICE FOR OILY SKIN
WHAT IS THE DIFFERENCE BETWEEN OILY & COMBINATION SKIN?
The difference between oily and combination skin lies in your T-zone – that's the forehead, nose and chin combined. If you find that your T-zone is oily, but the rest of your face seems normal or even dry, news flash – you've got combination skin. If your skin is generally oily all-over, then ding ding ding, you've got oily skin.
IS MY SKINCARE MAKING MY FACE OILY?
Using the wrong skincare products for your skin type may be what's causing your oily skin to begin with. Your skin, by design, is meant to moisturize itself, and when you use products that strip it of its natural oils and don't replenish them, your pores will try to compensate for the lack of hydration, which can lead to an overproduction of sebum, clogged pores and blemishes.
HOW CAN I HELP STOP MY FACE FROM BEING SHINY?
It's perfectly normal to have a little shine here and there, but if you're looking for ways to tone down that sparkle, any product with the word "mattifying" should do the trick.
TOP INGREDIENTS FOR OILY SKIN
TEA TREE
Known for its naturally purifying prowess, tea tree has always been a winner for oily and blemished skin. And the benefits stack up. It helps to purify the skin and reduce the appearance of blemishes.
That's why we love it in our Tea Tree skincare range. Our Community Fair Trade partners in Kenya harvest the tea tree leaves by hand and steam-distils them within 12 hours of picking to retain as much of the tea tree's good stuff as possible.
WHAT IS THE BEST SKINCARE FOR OILY SKIN?
TREAT
2-3 drops of our Tea Tree Oil Anti-Imperfection Daily Solution can help restore balance to your complexion. Oily skin types often think adding moisturizers or serums to the mix are going to make oily skin even oilier, but that's not necessarily true, as even oily skin needs the right balance of moisture.
Shop now
HYDRATE
Finally, our Tea Tree In-Control Hydrator quenches thirsty skin while helping to keep shine at bay. Squeeze out a dollop of our hydrator, smooth it onto freshly cleansed skin, et voila! Your oily skincare routine is complete.
Shop now