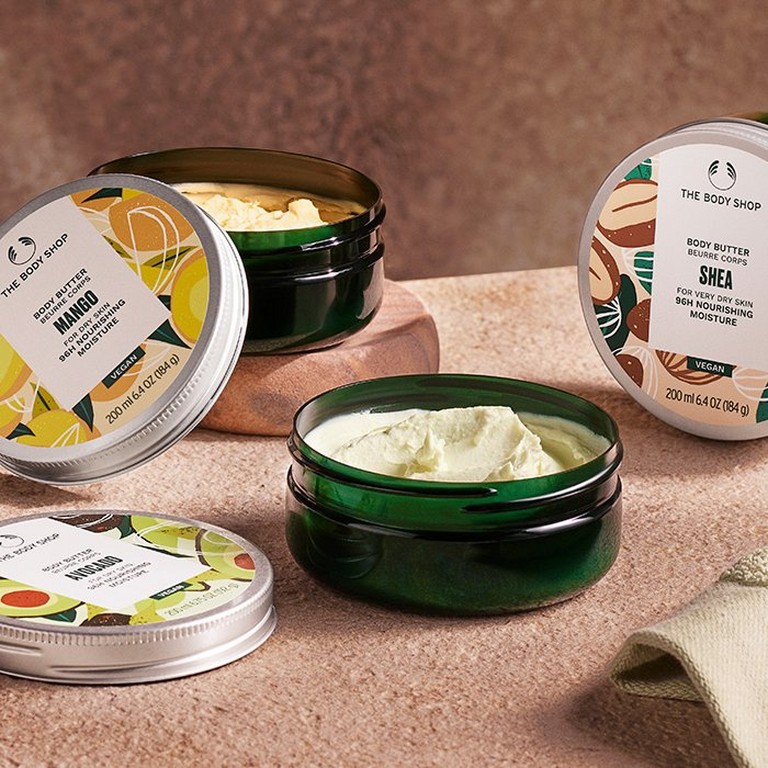 Your guide to self-care
It's pretty full-on being you. Staying on top of work, checking in with your best people, doing what you can to enact positive change in the world…it's a lot, right? Here are some small ways you can start being a little kinder to yourself.
Self care top picks
Self care that feel good is kind of our bag – here are some of our favourites.
Sink & soak
Forget expensive spas. You'll find the perfect escape is actually just down the hallway in your bathroom. Our selection of bath treats will send you into sensory heaven. So light some candles, pop on a podcast and prepare for some deep relaxation.
Shop bath treats
Butter yourself up
Give your skin a boost with our iconic Body Butters. Made with Community Fair Trade shea butter for ultra-rich-feeling hydration, and with a range of beautiful scents inspired by nature, these thick and indulgent moisturizers will leave your skin feeling softer and smoother.
Shop body butters
Enjoy some facetime
Thankfully, these face masks are different to the ones we've all been wearing recently. With a selection that targets every skin type or concern you might have, choose your best fit then let it do its thing.
Shop face masks
Sleep on it
Getting a good night's sleep helps your body undergo much-needed maintenance so we look and feel energized again. Try a spritz of our pillow mist before bed to help you feel relaxed and prepared for a restful night's sleep.
Shop now
Don't just take our word for it…
Some lovely customer reviews
Self-Care Tips & Advice
Make the most of your 'you' time
The right face mask for you
Whatever skin you have, you can relax knowing there's a face mask that's just perfect for you. We've put together an easy guide to help you quickly find the best fit for you.
Discover more
HOW TO GET READY FOR A GREAT NIGHT'S SLEEP
Our bodies need more than just forty winks. We look at the benefits of getting the right amount of sleep and share some tips you can use to help you to not only get a bit more of it, but also to wake up feeling energized and ready to face the day.
Discover more