Shake & Swish Ginger Hair care Gift Set
$46 VALUE
SOOTHE DRY, FLAKY SCALPS
CHRISTMAS GIFT SET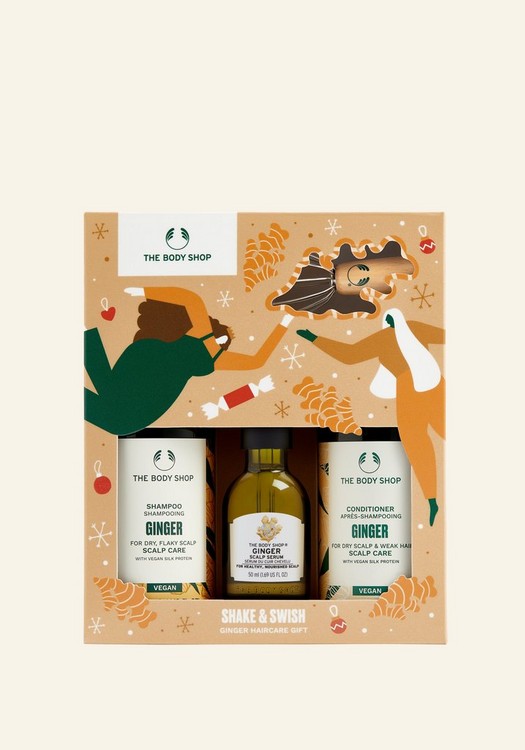 What does it do for you ?
This Christmas, say 'see ya!' to dry scalps and weak hair with our soothing Shake & Swish Ginger Haircare Gift set.
Start with our bestselling Shampoo and Conditioner. Now made with Vegan Silk Protein and (at least!) 90% ingredients of natural origin, this duo helps wash away loose flakes, leave dry scalps feeling soothed and rebalanced and weak hair feeling stronger, softer and more resilient.*
To give hair a little boost, massage a few drops of our Scalp Serum into dry hair after cleansing and conditioning to rebalance your scalp, soothe dryness and help fend off loose flakes between washes.*
For a little extra pampering use with our Scalp Relaxer. Now you're ready to swish those locks with confidence.
Infused with ginger essential oil and white willow and birch bark extracts, this gift set is perfect for anyone who wants to soothe their noggin this Christmas.
This gift doesn't just bring joy to the people you love. Discover how it also helps spread the love and share the joy with the most selfless people in our community.
*Achieved when used as a full routine of shampoo, conditioner and serum. Visibly repairs hair.
Ginger Shampoo 250ml
Ginger Conditioner 250ml
Ginger Scalp Serum 50ml
Scalp Relaxer
Ingredients
Shake & Swish Ginger Hair care Gift Set
Ginger essential oil
Doesn't do things gingerly
Ginger is a little root with surprising power. It gets the nod from traditional Ayurvedic medicine and boffins in lab coats, who have been using if for years for its purifying properties and pleasantly zingy smell.We use ginger essential oil in our cleansing and purifying haircare range, Ginger. Ginger essential oil is said to have stimulating talents, so it's an old favourite in traditional Chinese medicine for taking care of your scalp.
Discover the Ginger range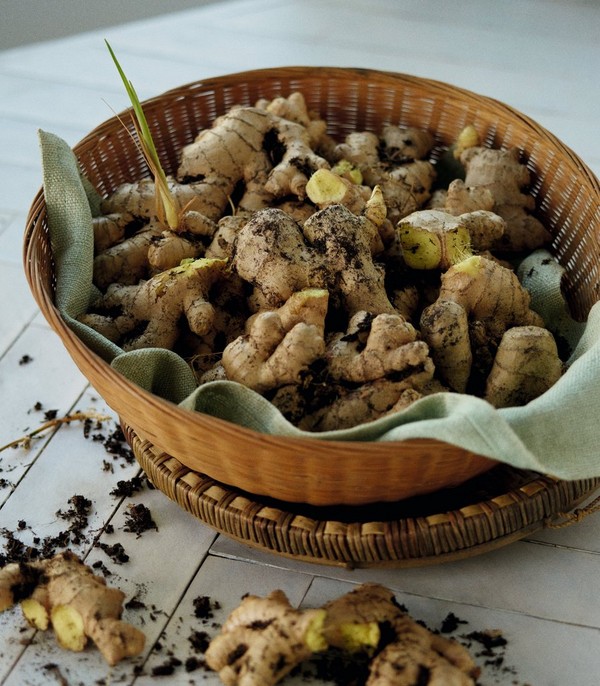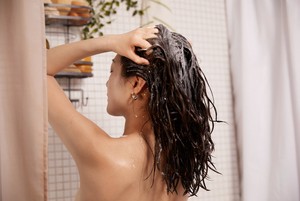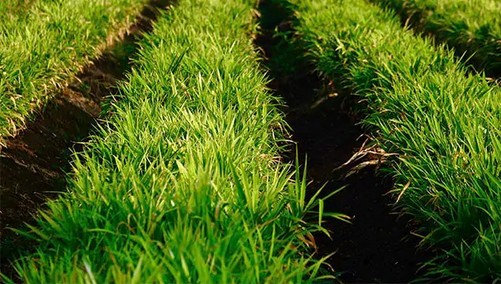 Our ginger essential oil is sustainably sourced from Sri Lanka.
1 questions and 0 answers
---
What is the scalp relaxer? I cannot find anything about it except here!

0 answer