Jolly & Juicy Strawberry Essentials Gift Set
$44 VALUE
48HR MOISTURE
CHRISTMAS GIFT SET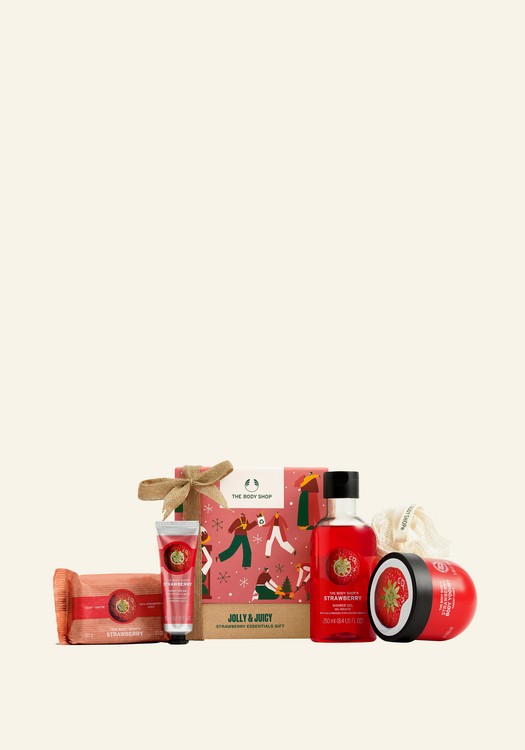 What does it do for you ?
Give a sweet surprise they'll love to unwrap this Christmas with our Jolly & Juicy Strawberry Essentials body care gift set.
Lather up with our refreshing and cleansing Shower Gel. Keep the bubbles going with our Soap, perfect for giving hands or bodies that sparkly, squeaky-clean feeling.
While you soap and cleanse, gently exfoliate with our Mini Ramie Bath Lily. It's made with durable, sustainable, eco-friendly fibres that help scrub up and soften your skin with minimal environmental impact.
When you're done, towel dry and treat that beautiful body to our light, fast-absorbing Body Yoghurt. Slather on a dollop and leave skin feeling nourished and smoother with 48hr moisture. Enriched with Community Fair Trade organic almond milk from Spain, it even works on damp skin, so you can smooth it on straight after the bath or shower. You'll also smell like a giant strawberry (it's a good thing).
Finish with our hydrating Hand Cream. Just squeeze, smooth on and rub those hands together whenever palms and pinkies need a little pick-me-up.
This is a Christmas gift they'll love finding under the tree or in their stocking (if it fits, that is).
This gift doesn't just bring joy to the people you love. Discover how it also helps spread the love and share the joy with the most selfless people in our community.
Strawberry Shower Gel 250ml
Strawberry Body Yoghurt 200ml
Strawberry Hand Cream 30ml
Strawberry Soap 100g
Mini Ramie Bath Lily
Ingredients
Jolly & Juicy Strawberry Essentials Gift Set
Community Fair Trade organic almond milk and oil
Nutty goodness your skin loves
We love almond milk and oil for their hydrating, skin-loving properties and rich vitamin E content. We've teamed up with Mañán in Spain (the 'Almond Experts', no less) to produce the Community Fair Trade almond milk and oil in our products.
Mañán are based in Alicante. They work with a cooperative of local, small-scale farmers and set a market price, which helps offer a bit of stability for local farmers.
Mañán use sustainable farming methods to grow their organic almonds. They respect the local environment (including working with the area's water shortages), and their farms are a haven for bees. Almond plantations are natural fire barriers, which helps protect natural habitats from forest fires. Pretty amazing, right?
Discover the Almond range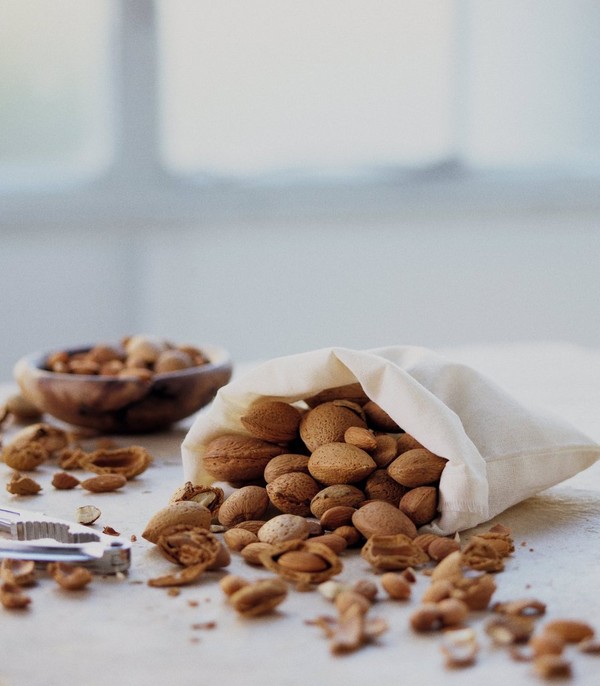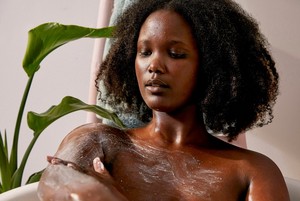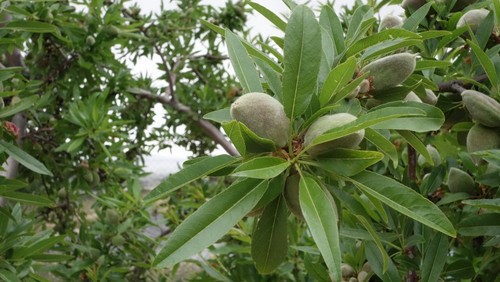 Our organic almond oil is made from broken nuts that aren't usually sold for food, and unwanted almond husks are turned into compost to help minimise waste. It's one way we make sure we're taking care of the planet.
12
---
---
---
bed experience
Jolly & Juicy Strawberry Essentials Gift Set
the package is damaged, the lotion spread everywhere.....
Was this helpful?
0 of 0 found this review helpful
---
LOVE LOVE LOVE
Jolly & Juicy Strawberry Essentials Gift Set
Victoria K
Time using product:
1+ month(s)
Strawberry has been an all time classic, the scents just last so long and i always get compliments on how good I smell. Only thing bad, is the bar of soap makes your skin almost water resistant, as i found after i used it the water would bead off me. But other then that, amazing products!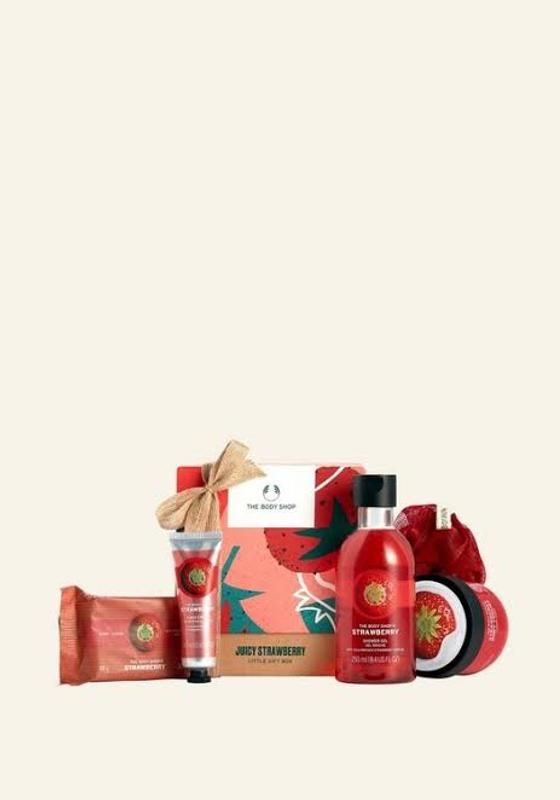 Was this helpful?
0 of 0 found this review helpful
---
Love these products
Jolly & Juicy Strawberry Essentials Gift Set
Love the fresh strawberry frangrance of this range
Was this helpful?
0 of 0 found this review helpful
---