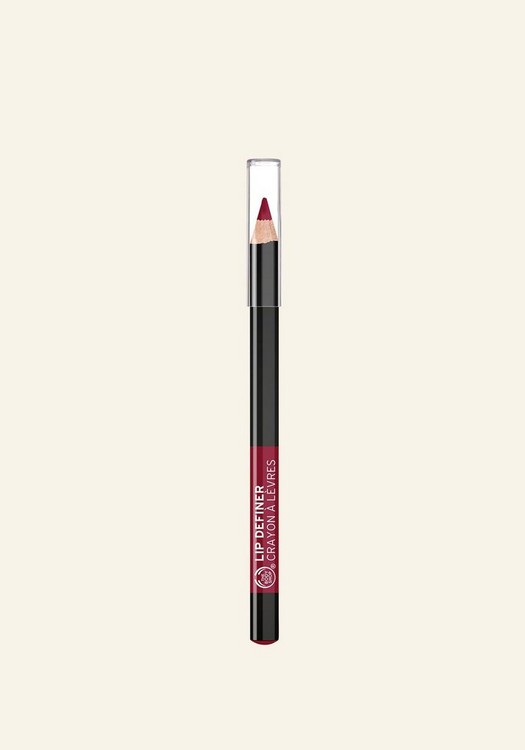 What does it do for you ?
The Body Shop has a variety of Lip Liners that is sure to delight. With a range of coloured pencils for outlining and defining the natural line of the lips, The Body Shop's Lip Liners also help to keep lipstick in tact.
Ingredients
69
---
---
---
Amazing lip liner xx
Lip Definer
KellyDw
Time using product:
1 week
Was this helpful?
0 of 0 found this review helpful
---
Total mess finding the right shade.
Lip Definer
JQ9876
Time using product:
1+ year(s)
Whatever this color was supposed to be, it looks nothing like the picture online and definitely doesn't work with my skin tone. Ordered pink clover, which I thought id ordered before, but I guess not… if you're going to sell makeup colors online, Body Shop, please do a better job of showing the colors on peoples' skin so we can choose the right one. Also, a lot of confusion with your numbers, vs. words —The old colors only have something like "XP901FA" on the pencil and no name, but you're using color names only online. HOW are we supposed to find the right color?? Frustrated. As a longtime customer, I'd say you should do better at keeping continuity.
Was this helpful?
2 of 2 found this review helpful
---
The bomb as far as lip pencils go
Lip Definer
CHILLICARROLL
Time using product:
1+ year(s)
Body Shop lip pencils are the best
Was this helpful?
0 of 0 found this review helpful
---