Frame It Brow Pomade
Thickens appearance of hairs

Long lasting +W124

Humidity & sweat resistant
Thickens appearance of hairs
Long lasting +W124
Humidity & sweat resistant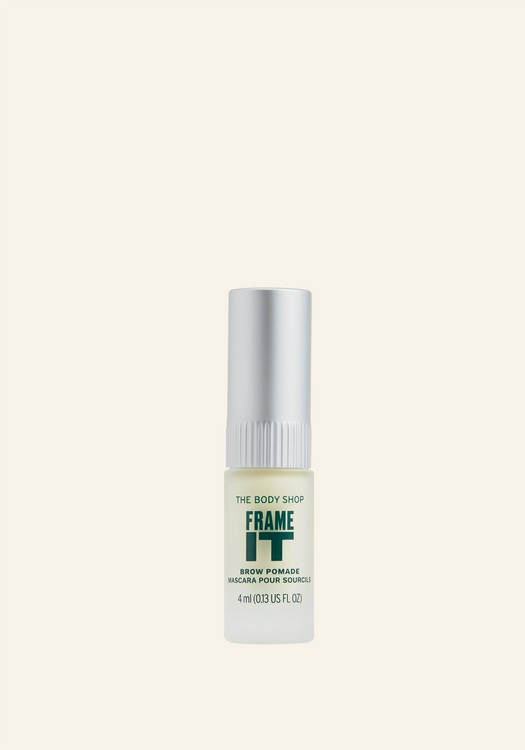 What does it do for you ?
Meet your new go-to brow pomade in black for instantly fluffier, defined and tinted looking brows.
From a natural to a bold look, sculpt your dream brows with our new pomade, available in four shades. You can tint, thicken and groom the appearance of brow hair with our flexible, long-wear formula, that doesn't a cakey finish.
Infused with Community Fair Trade organic virgin coconut oil from Samoa, this pomade thickens the appearance of hair to emphasise your brow's natural flair.
Simply brush this lightweight and creamy, non-sticky formula onto the hair for a smooth, flawless looking finish.
At The Body Shop, we're always striving to be as inclusive as we can be. So, we trailed and tested our Brow Pomades on a diverse panel of six Fitzpatrick scale tones across 212 people from different genders, age groups, skin tones and skin types, to ensure the product performs well on everyone.
After 1 use:
83% agreed that Frame It felt comfortable & smooth on their brows, giving a natural looking finish.
81% of those tested confirmed their brow hair seemed visibly thicker after one brush.
86% felt that the product dried quickly without any messiness.
And you're not the only one having a makeover: Frame It comes in a recyclable* glass bottle with an aluminium cap and tapered tree brush.
Available in three natural brow hair-like shades and one clear shade
Lightweight, creamy formula makes hair appear visibly thicker
Sweat and humidity resistant & long-lasting
Enriched with Community Fair Trade organic virgin coconut oil
Made with 95% ingredients of natural origin
Certified by The Vegan Society
Suitable for sensitive skin
Recyclable glass bottle*
* Where local facilities allow. Please remove label before recycling. The cap/wand is not recyclable due to the mix of materials.
Ingredients
Fair Trade organic virgin coconut oil
A legendary moisturiser for dry skin
Coconut oil has always been a bit of a wonder oil, and has been moisturising skin, hair and bodies forever.
Our coconuts come from the shores of Samoa. Coconut harvesting is a family business here, involving multiple generations. It helps everyone benefit from the island's resources, following the island's ethos of Fa'a Samoa – 'The Samoan Way'.
Coconuts are gathered up, hand-cracked, pressed and filtered to release pure, high-quality oil.
Each coconut is picked for its 'good smile' – meaning, our local experts can tell from the look of the shell whether it's good quality and ready to harvest. They're grown and wild-harvested without chemicals, so we can guarantee the oil is organic.
Read more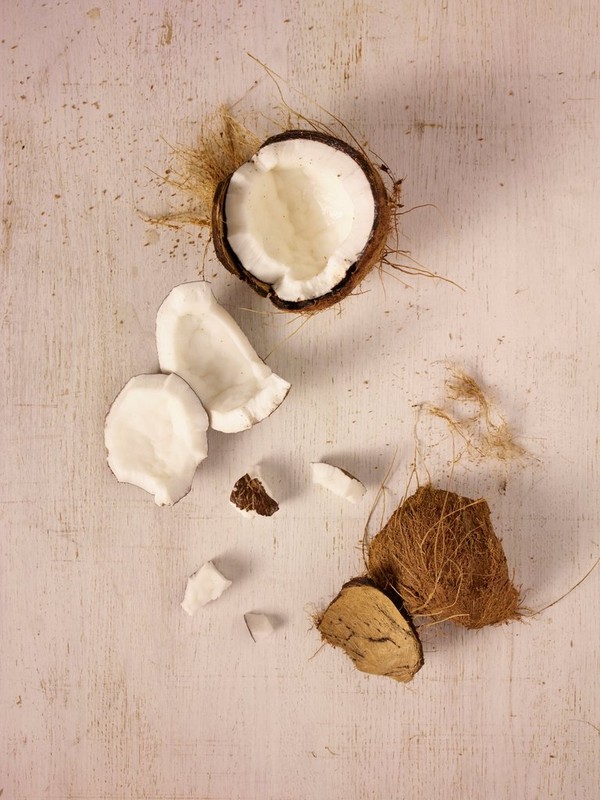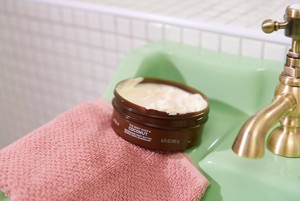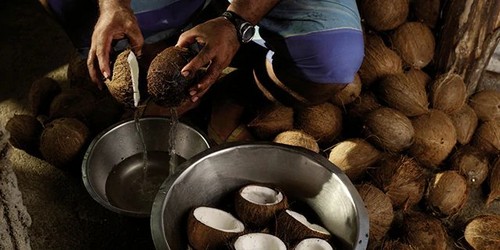 Our Community Fair Trade supplier, Women in Business Development Inc., help families to create a sustainable income by using Samoa's rich natural resources. They've won awards and gained global recognition for their brilliant work.
23
---
---
---
Not bad…
Frame It Brow Pomade
Issac
Time using product:
1 month
Received Free Product:
Yes
Posted date:
January 2023
I was a little sad when I found out the brow/lash gel was being discontinued because I've used that product every single day for years. I then saw the brow pomade and was happy to see it came in "clear". When I first put it on, I wasn't sure how I felt. The applicator was a little small and the texture is very different from gel (since it's obviously pomade). After a few days of trial I realized it's actually really decent! The smaller applicator brush provides more agile application. If you apply and it looks clumpy, don't be alarmed! It dries completely clear! I also really love the packaging…it feels very luxe. My only qualm is the amount of product you get for the price. This is the same price point as the brow/lash gel for half of the product. Other than that, I really like it and I'm glad I don't have to search elsewhere for this type of product!
---
Amazing!
Frame It Brow Pomade
Kirstyjane17
Time using product:
1 week
Received Free Product:
No
Posted date:
February 2023
Amazing, love the little bottle, easy to use brows look so good with this! Have had people compliment after using this
---
Works well but a little strong for a natural look
Frame It Brow Pomade
Jodie
Received Free Product:
Yes
Posted date:
January 2023
On a daily basis I don't tend to wear makeup but I do always curl my eyelashes and brush my eyebrows in to place, so I was excited to try this as an easy addition to my routine. It is easy to apply with a spool brush and comes out white and glue-looking but quickly dries clear to hold your eyebrow hairs firmly in place. I have sensitive skin, but the product did not react with me at all and I couldn't feel any difference on my face when it was on which was nice. The only issues I had with it is that it's quite hard to only put a little bit on, and I would prefer just a light touch of the pomade to keep the hairs roughly in place without them getting stuck and feeling 'glued down'. I personally like the feel of my natural eyebrows and I think if I use this and they stick the wrong way my eyebrows can appear thinner because they're less fluffy when stuck down. Therefore it's not part of my everyday routine but I do use the product if I'm putting on other makeup
---