Coconut Hand Cream
For dry skin
Gourmand scent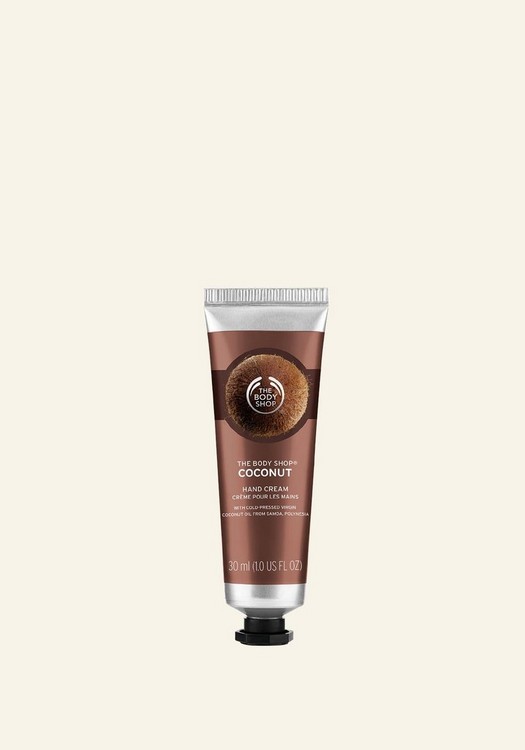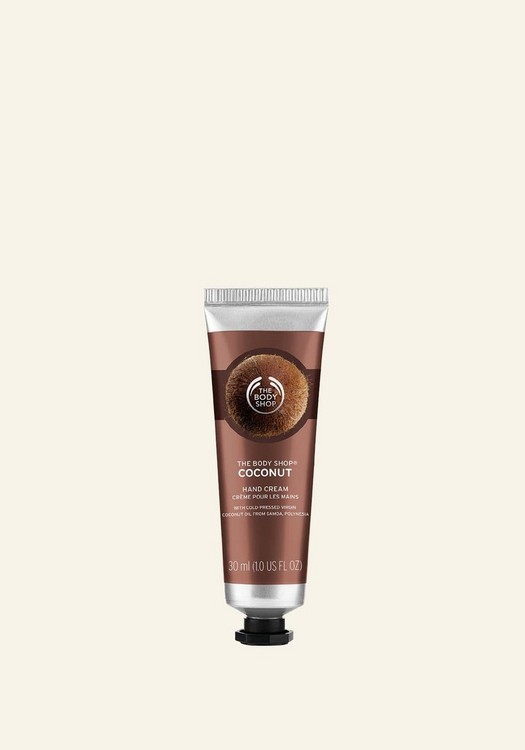 What does it do for you ?
The ultimate handbag must have, this daily hand cream is perfect for on-the-go hydration. Infused with the scent of fresh coconuts, the light, gel-cream formula absorbs quickly, helping to soften and protect the hands.
Hand cream
Moisturizing
Light gel-cream formula
Convenient travel size
Community Fair Trade virgin coconut oil from Samoa, Polynesia
Community Fair Trade shea from Ghana
Ingredients
Fair Trade organic virgin coconut oil
A legendary moisturiser for dry skin
Coconut oil has always been a bit of a wonder oil, and has been moisturising skin, hair and bodies forever.
Our coconuts come from the shores of Samoa. Coconut harvesting is a family business here, involving multiple generations. It helps everyone benefit from the island's resources, following the island's ethos of Fa'a Samoa – 'The Samoan Way'.
Coconuts are gathered up, hand-cracked, pressed and filtered to release pure, high-quality oil.
Each coconut is picked for its 'good smile' – meaning, our local experts can tell from the look of the shell whether it's good quality and ready to harvest. They're grown and wild-harvested without chemicals, so we can guarantee the oil is organic.
Read more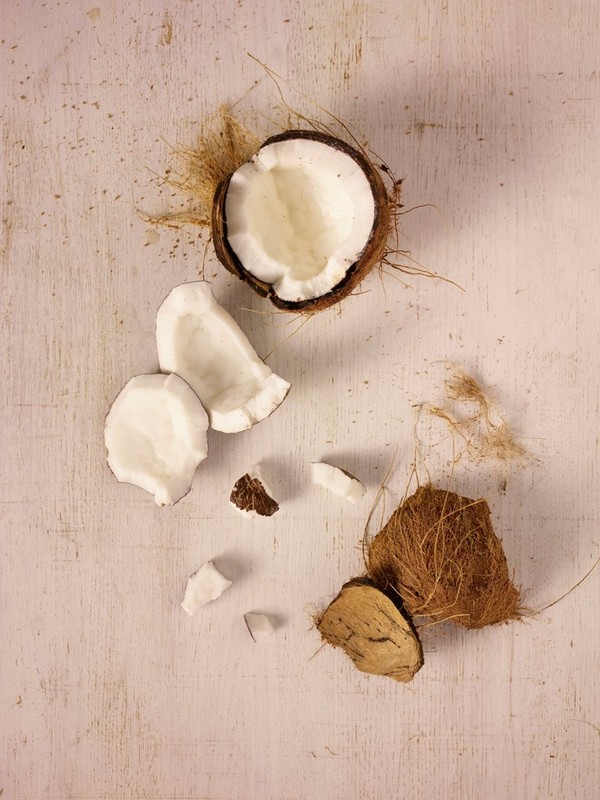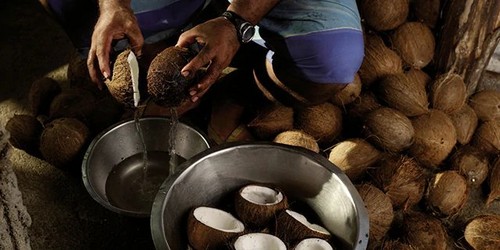 Our Community Fair Trade supplier, Women in Business Development Inc., help families to create a sustainable income by using Samoa's rich natural resources. They've won awards and gained global recognition for their brilliant work.
16
---
---
---
Hand Cream
Coconut Hand Cream
These hand creams have turned into my news favorites! Not greasy!! Yet leave hands moisturized. I wish they made bigger sizes. A little pricy, but definitely a great product.
Was this helpful?
0 of 0 found this review helpful
---
Coconut Oil Hand Cream
Coconut Hand Cream
You know what? It smells so good, it makes you hungry! I tried this hand cream as part of a 3 pack. NOT disappointed at all! This hand cream absorbs right into the skin. Your hands feel lovely, without any greasiness; which is GREAT for working on keyboards!
Was this helpful?
0 of 0 found this review helpful
---
Coconut oil hand cream
Coconut Hand Cream
I switched to this product when the body shop discontinued the vitamin e hand cream. I like this hand cream but do wish it came in a bigger size. It's annoying to have to buy 8-10 travel size at a time.
Was this helpful?
0 of 0 found this review helpful
---