Rich & Creamy Avocado Essentials Gift
$41 Value
Holiday gift set
For dry skin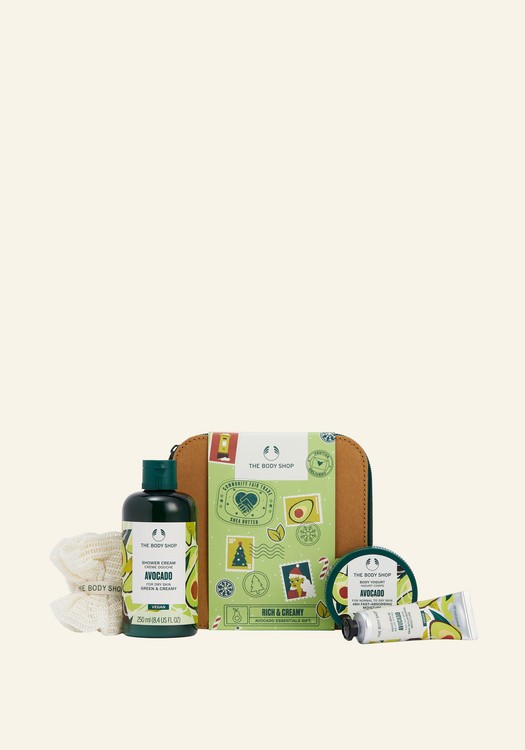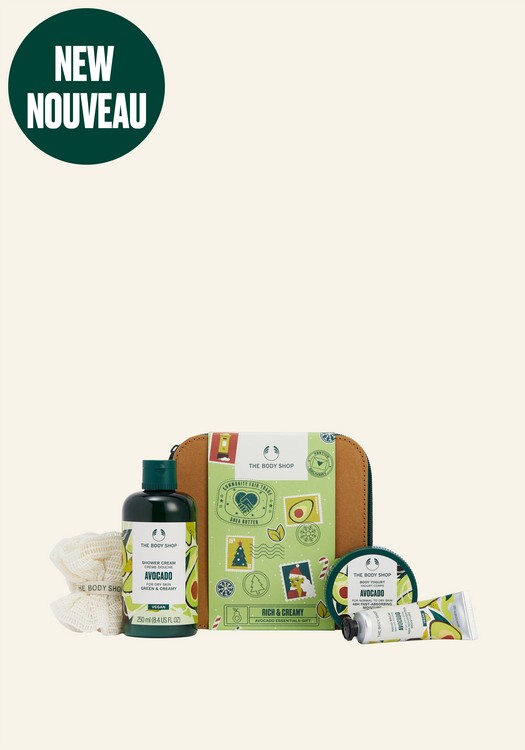 What does it do for you ?
Now dry skin can feel wonderful this Christmas with our Rich & Creamy Avocado Essentials Gift set.

Lather up with our Shower Cream and say hello to cleansed, smooth skin.

While you lather and cleanse, gently exfoliate with our Mini Ramie Bath Lily. It's made with durable fibres that help scrub up and soften your skin with minimal environmental impact.

Next, it's time to pamper that beautiful body with our light, fast-absorbing Body Yoghurt. Slather on a dollop and leave skin feeling soothed from dryness with 48hr moisture. Made with Community Fair Trade organic almond milk from Spain, it even works on damp skin, so you can smooth it on straight after the bath or shower.

Finish with our Hand Balm. Just squeeze, smooth on and rub those hands together whenever palms and pinkies need a little hydration.

This is a gift they'll love finding under the Christmas tree, or Avocado tree if they have one. Whatever works.
Avocado Shower Cream 250ml
Avocado Body Yoghurt 200ml
Avocado Hand Balm 30ml
Mini Ramie Bath Lily
Ingredients
Rich & Creamy Avocado Essentials Gift
Body Care
Hass Avocado Oil
Packed with antioxidants and vitamins, avocado oil is known for being naturally nourishing. It's rich in fatty acids including palmitoleic acid and is said to be a source of enrichment for dry skin as it helps retain moisture.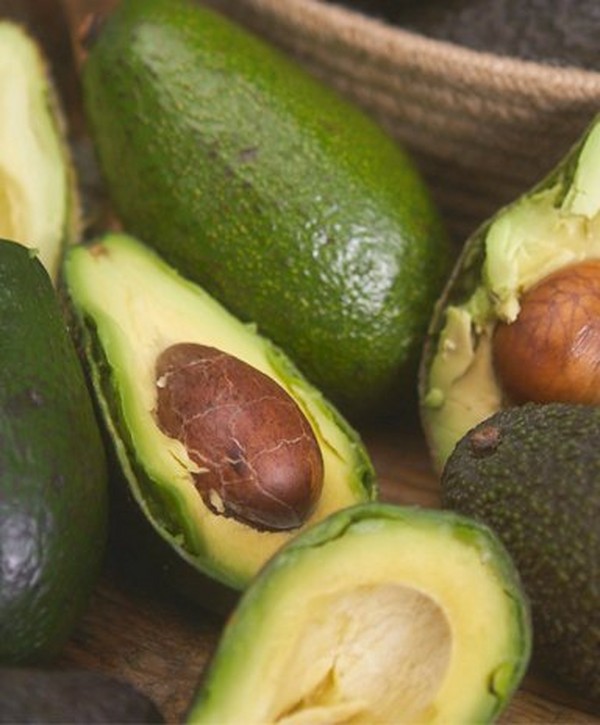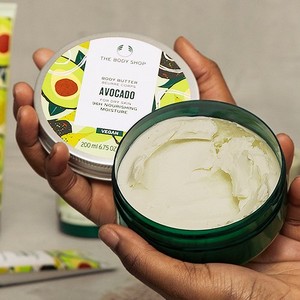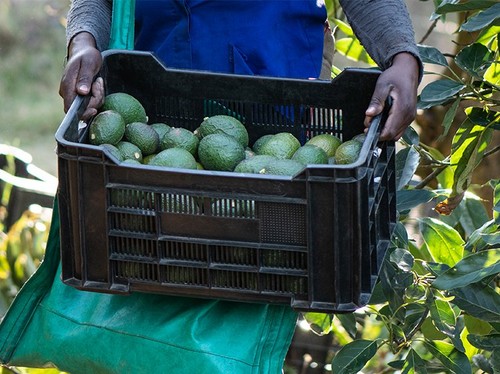 Our Avocado range is made with Hass avocado oil. The avocados used are grown in South Africa using sustainable agricultural practices to reduce water consumption and protect and restore ecosystems. So, every time you slather on some creamy, green goodness, you'll be loving your body and the planet.