Protect & Soften Hand Balm Trio
HAND CARE GIFT SET
FOR ALL SKIN TYPES
VEGAN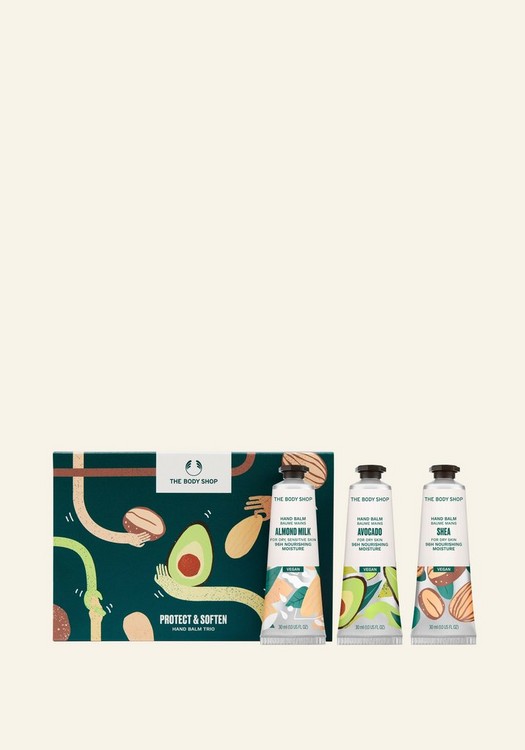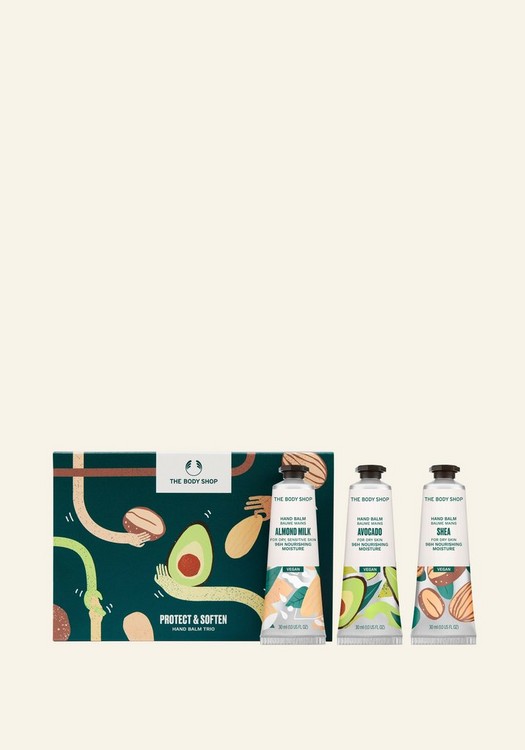 What does it do for you ?
Treat someone to silky-soft palms with our Protect & Soften Hand Balm Trio. Enriched with shea butter and almond milk, they're ultra-hydrating, and leave those pinkies feeling moisturised and loved.
But this gift set doesn't just love their hands. It supports our Community Fair Trade partners who helped us make it. Our nourishing Hand Creams are made with handcrafted Community Fair Trade shea butter from Ghana.
Our trade helps provide financial independence to over 600 women across 11 villages. We also pay a premium on top of a fair price to help invest in community projects. Today, over 49,000 people benefit from this premium fund, including healthcare, sanitation and education projects. So far, six schools and a health clinic have been built from these investments.
The packaging is also FSC certified and can be widely recycled.
Discover how else we're supporting communities and fighting for a fairer and more beautiful world.
Almond Milk Hand Balm 30ml
Avocado Hand Balm 30ml
Shea Hand Balm 30ml
Ingredients
Protect & Soften Hand Balm Trio
Body Care
Hass Avocado Oil
Packed with antioxidants and vitamins, avocado oil is known for being naturally nourishing. It's rich in fatty acids including palmitoleic acid and is said to be a source of enrichment for dry skin as it helps retain moisture.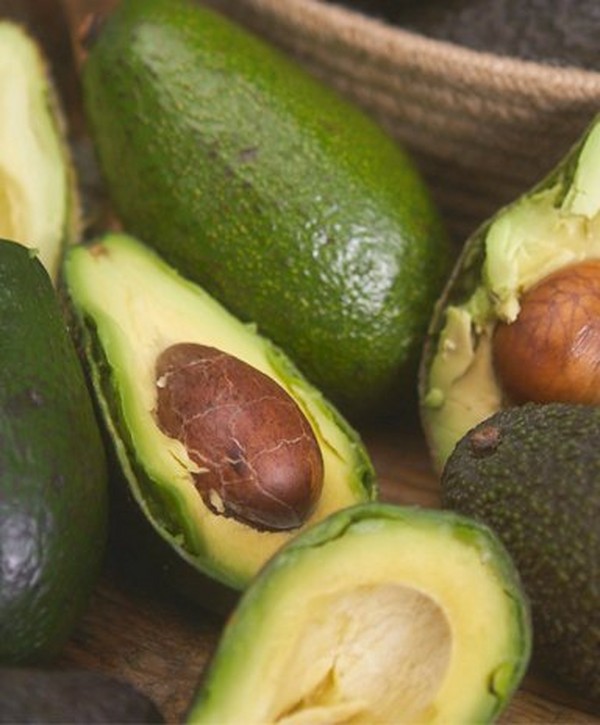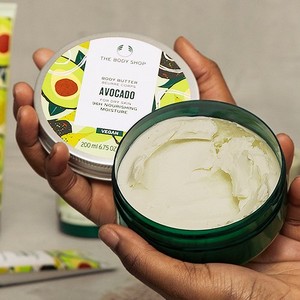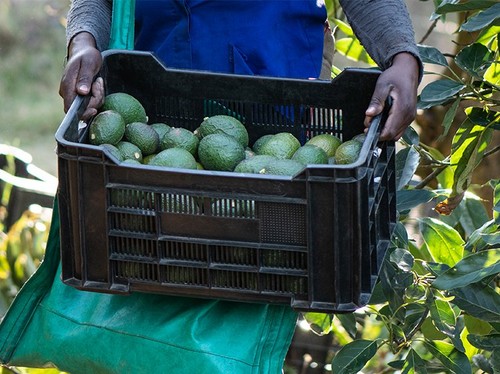 Our Avocado range is made with Hass avocado oil. The avocados used are grown in South Africa using sustainable agricultural practices to reduce water consumption and protect and restore ecosystems. So, every time you slather on some creamy, green goodness, you'll be loving your body and the planet.
5
---
---
---
Smaller size than picture
Protect & Soften Hand Balm Trio
Quite a bit smaller than looks in picture . Bought as a gift so don't know how it is , but just from size doesn't look like it was £15 at all .. it looks like it wasn't that pricey (again just judging by size dk about the quality- but still this matters to me as it doesn't look sufficient enough to give as a gift alone )
Was this helpful?
0 of 0 found this review helpful
---
Dad loves them!
Protect & Soften Hand Balm Trio
JCass
Time using product:
1+ month(s)
I bought this for my dad as a Father's Day present. He works as a nurse and these hand creams are super handy (excuse the pun) - they easily fit inside his pocket for use on the job, moisturise well after frequent hand sanitiser use and of course they smell amazing! Would definitely recommend
Was this helpful?
0 of 0 found this review helpful
---
Bought as a birthday gift ...would reccomend
Protect & Soften Hand Balm Trio
Was this helpful?
0 of 0 found this review helpful
---